What is NEMTAC?
NEMTAC
(Non-Emergency Medical Transportation Accreditation Commission) is a healthcare organization committed to improving and promoting the quality of medical transportation across the United States. In addition, they educate, train, and certify those pursuing a profession in the medical transportation industry and offer a national accreditation program. They exemplify industry best practices established to maintain exceptional client service, safety, and industry ethics.
What does it mean to be a NEMTAC sponsor?
TripSpark's goal is to provide
non-emergency medical transportation software
for organizations to provide quality transportation to clients who need it. NEMTAC's sponsorship plan was conceived to underscore NEMT collaborators and their commitment to enhancing medical transportation within their communities — which aligns perfectly with our mission.
TripSpark's Partnership with NEMTAC
Since March 2019, TripSpark Technologies has been a
proud corporate sponsor and partner of NEMTAC
. In addition to sitting on their advisory board, we support them in their mission to enrich NEMT services by helping shape and actively participating in their annual conferences, since their inauguration.
NEMTAC's annual conference
connects prominent NEMT executives, vendors, healthcare professionals, and more, to share insights on the latest in NEMT.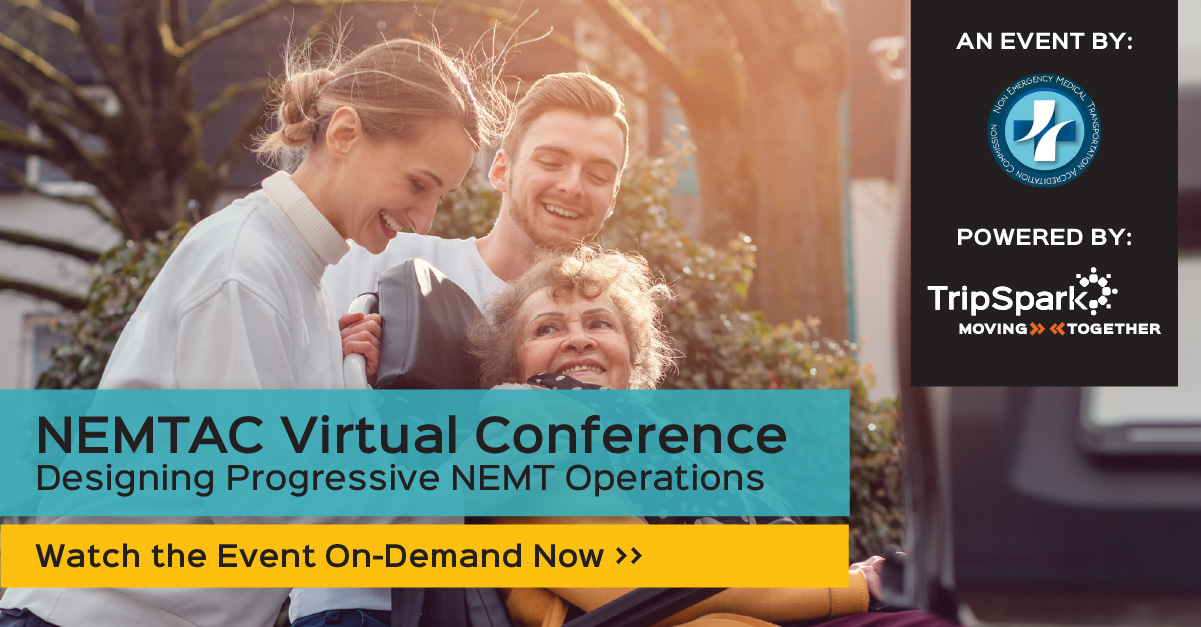 "Our critical mission is to support the NEMT industry and we are grateful for the invaluable support and active participation of TripSpark Technologies," - Melissa Jankowski, NEMTAC Executive Director.
NEMTAC's NEMT Publication
TripSpark shares industry best practices through NEMTAC's publications, and we have had the privilege of being featured in every issue of
NEMT Today (NEMTAC's quarterly NEMT publication)
since its inception in the Spring of 2019. The magazine is an excellent resource for the most recent NEMT News.
Kris Lyon
, TripSpark's resident NEMT expert regularly authors resources that are included in NEMTAC's NEMT Magazine.
Our latest article
, "Telehealth Impact on NEMT", explores telehealth, its impact on NEMT and what the new normal could like in a post-COVID world.
The Future of NEMT
The landscape of NEMT is evolving — a lot has changed this past year. It is important to stay abreast of the latest developments in the industry to provide the best service. 2020 has brought forth many challenges — having the right tools in place is critical and the need for technology has never been greater. TripSpark is here to support you in your human and health service transportation software needs and to help you pivot your operations as needed.