Omaha Metro Launches Bus Rapid Transit Service with Infotainment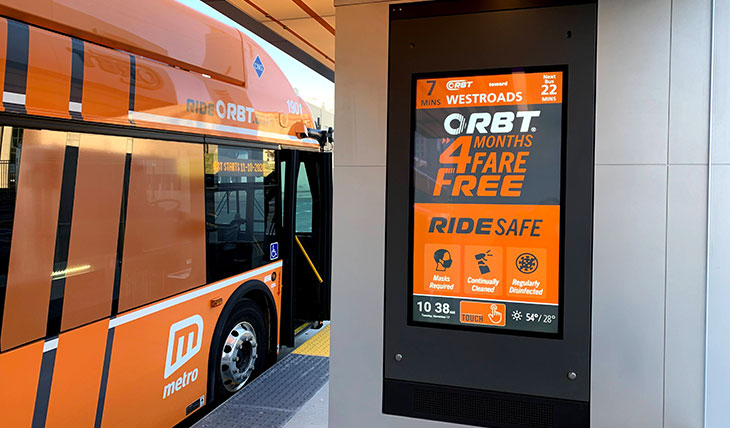 The City of Omaha is elated to unveil their newest transit line,
Omaha Rapid Bus Transit (ORBT)
, an innovative transportation mode, connecting its riders to and from its bustling downtown. This new line is equipped with
TripSpark's MyRide Infotainment digital signage
and lets riders enjoy a quicker commute thanks to fewer stops, dedicated bus lanes and Transit Signal Priority Technology — all in the name of timely service. To celebrate this welcome addition to their service, ORBT will be fare-free until mid-March 2021.
Why Bus Rapid Transit (BRT)?
It's no secret that light rail transit and metro systems can break the bank. BRT is a more economical solution and is like light rail transit, but on rubber tires. Serving only specific platforms combined with transit signal priority, BRTs can offer rapid service and high frequency. Easy enough, right? There's just one catch — FTA policies push for BRTs to have their own branding…
Enter TripSpark and Message Point Media — Getting the Branding Right
TripSpark Technologies partnered with Message Point Media (MPM) to integrate MyRide Infotainment with their existing
Streets Fixed Route Software
. ORBT's look and feel had to convey distinct branding from their fixed route signage. Unlike traditional vendors who are in and out after implementing software and training staff, we all worked together to devise a tailored solution, and continue to support Omaha Metro. From colors, fonts, visuals, iconography, screen design, a tremendous effort went into ensuring the branding exudes ORBT, and nothing else.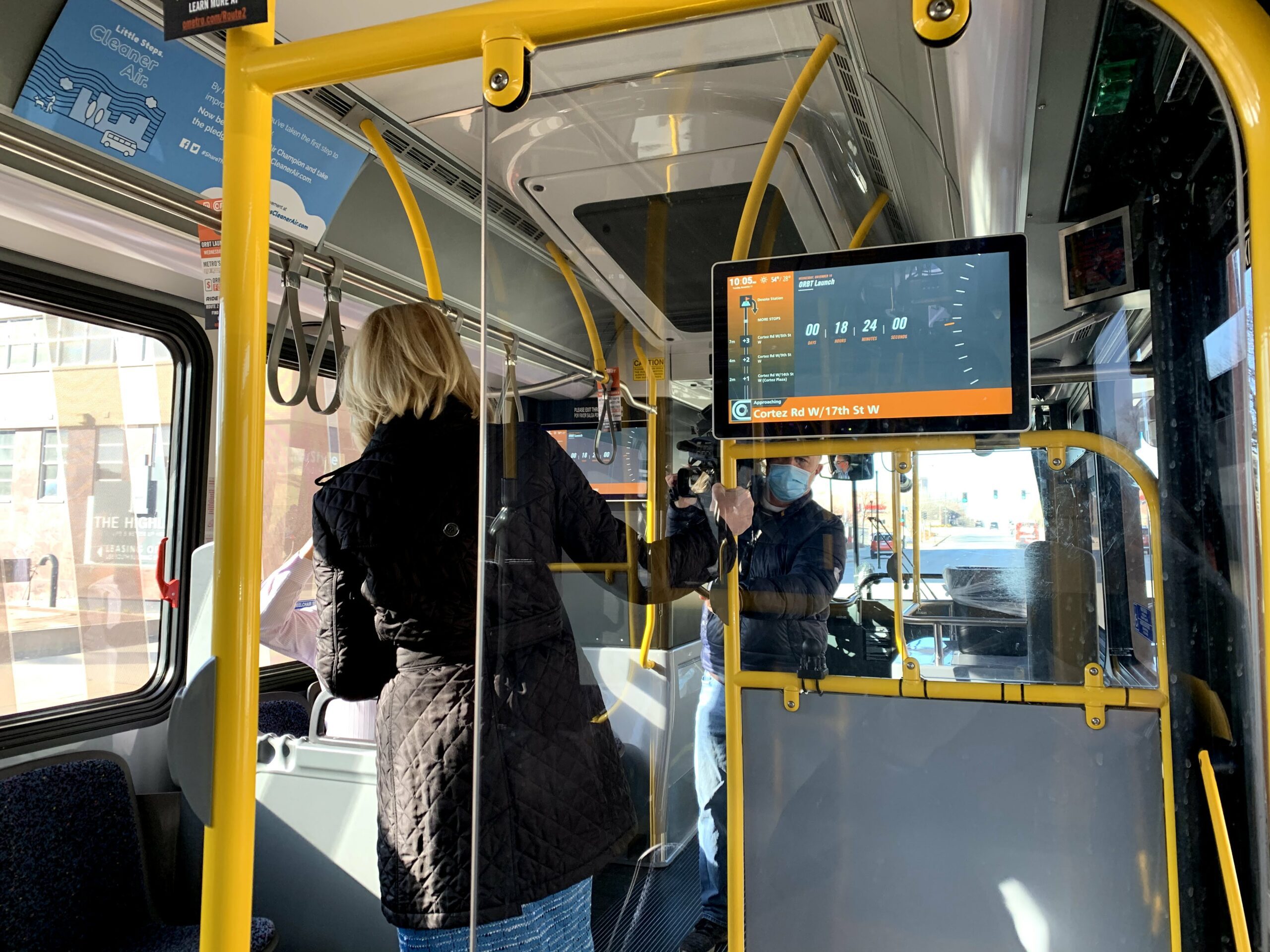 Transportation Software Integration is Crucial for Consistency
By integrating with Omaha Metro's Streets software, Infotainment pulls real-time information from Streets and
in-vehicle hardware
(Rangers). And, since all the information is coming from one central system, riders can enjoy consistent, real-time information on Infotainment signs and on their mobile devices, enhancing the overall experience.
ORBT is the backbone of Omaha Metro's transit system, connecting commuters with fixed route service they need. Visual communication is key to keep riders in the know and entertained throughout the journeys.