Highlights from TripSpark's 2017 User Conference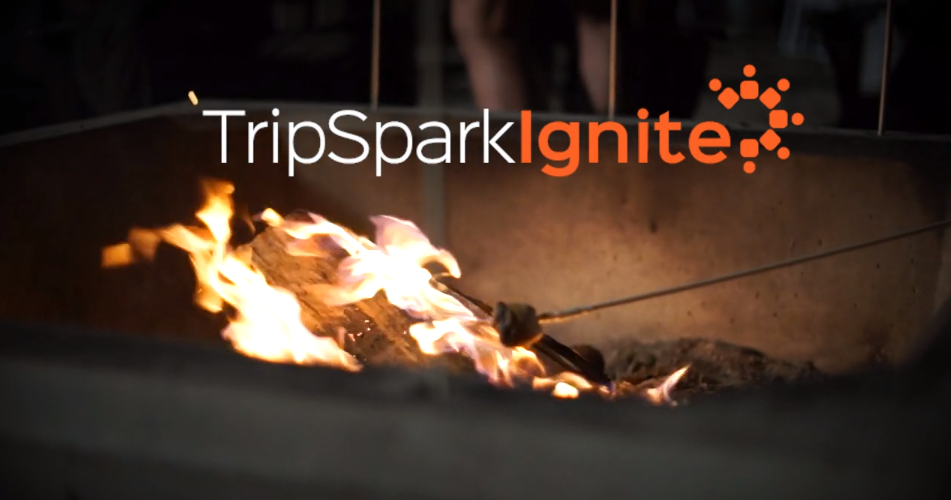 Ignite, TripSpark's Annual User Conference, brought together over 100 community transportation professionals, software professionals and industry experts for two days of intensive learning, networking, and fun! The event was a smashing success, but don't just take my word for it – check out what some of this year's attendees had to say about the conference in the 2017 Ignite Summit Highlights Video:
Here are just some of the reasons attendees thought the conference was valuable and enjoyable:
Kick-Off Keynote
Offering riders value is a common goal shared by all community transportation providers. The keynote session, led by senior sales executive Bryan Klann, was very well-received and helped participants think of ways to address this goal. Customers and staff worked together in groups to brainstorm "ways to give riders value". Each group was allowed to have no more than two people from the same agency, which encouraged participants to share ideas with people from all different backgrounds and network in their industry.
Training Sessions
In expert-led, customer-led, and collaborative sessions, attendees explored how to make the most of their existing software. There were also opportunities to learn about new software and product updates, including news and notifications features in the MyRide passenger information system and the new mileage reimbursement and bus pass management modules for Paratransit and NEMT.
Social Events
The Paradise Point resort in beautiful San Diego was the perfect location for Ignite. Many attendees expressed that the opportunities for socializing were really important as they learned a lot from conversations with their peers.
The beachfront kick-off party allowed TripSpark customers and staff to connect in a relaxed environment right from the start of the conference. The party officially wrapped-up when the acoustic performer played "Hotel California," but many people stayed well past the planned end time because they were having so much fun. A customer even brought out their Bluetooth speaker and we had an impromptu sing-along around the fire pit.
By the time the farewell dinner cruise rolled around on Tuesday evening, it was obvious that people had really bonded. The dance floor was always full of people and the wandering magician provided great entertainment for those that were taking a breather from all that dancing!
Ignite 2018
Thank you to all of our wonderful staff and customers that made Ignite 2017 such an outstanding success. The next Ignite conference is October 14th – 17th in Hilton Head, South Carolina. We look forward to seeing you there!