The Next Generation of MDTs for Transit Excellence
Drivers rely on mobile data terminals (MDTs) to navigate routes, collect data, and communicate with dispatch. MDTs are also vital for operators to receive mission-critical real-time information about vehicle systems to ensure they are providing a safe and reliable journey to transit riders. And for years, TripSpark's Ranger has been the MDT of choice for transit agencies across North America.
To build on the proven capabilities of Ranger, TripSpark is pleased to introduce myDrive – the next generation of durable and intelligent MDTs. With a variety of new features, myDrive makes it easy for drivers to deliver transit excellence to your customers.
myDrive is the Future
myDrive is a durable and modernized MDT specifically designed for transit. myDrive not only integrates with TripSpark's Fixed Route software solution, Streets, but also works seamlessly alongside your existing Rangers in a mixed fleet, making it easy for you to start using myDrive.
A familiar look and feel also means that transit operators require less training and can focus on providing riders a smooth journey.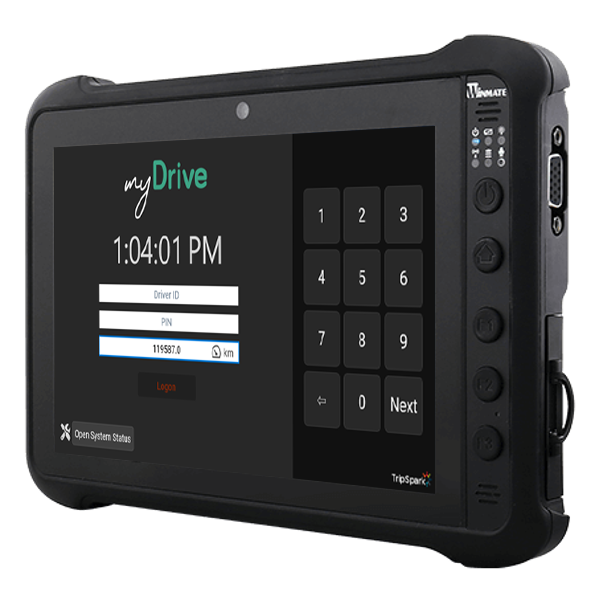 An Agency's Experience with myDrive
Don't just take it from us. Our valued client Lethbridge Transit commends myDrive for integrating and running in parallel seamlessly with their existing technology. This allows Lethbridge Transit to get a greater ROI from older technology while introducing myDrive's cost-saving features.
"One of the benefits of using TripSpark MDTs was their hardware was purpose-built for transit, an industry they specialize in, to ensure that we're going to get longevity out of the product. So it's more of an investment, not just a procurement. We're buying purpose-built machines designed for transit buses and transit users."
– Joel McDonald, Innovation and Planning Manager, Lethbridge Transit
Ready to provide transit excellence to your customers with the next generation of MDTs? Connect with the TripSpark team and learn how to get moving with myDrive today!
Drivermate: Connecting Drivers to Dispatch on a Tablet
TripSpark's mobile application, the DriverMate Android Application is the essential paratransit in-vehicle technology necessary to complement your total solution. Discover how affordable it can be when compared to the overall functionality it provides. See it in action for yourself by checking out a demo.
Ability to be used on consumer brand hardware
Provides same functionality as Ranger
Easy to install and quick learning curve
An affordable solution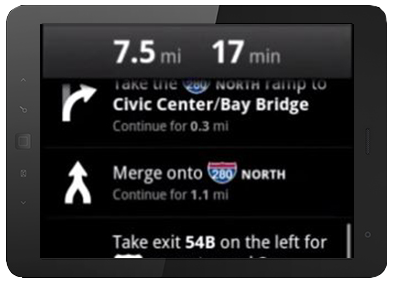 MyRide Infotainment Digital Signage
TripSpark also offers a digital signage solution, MyRide Infotainment, for both in-vehicle and off-vehicle real-time passenger information, advertising, and more.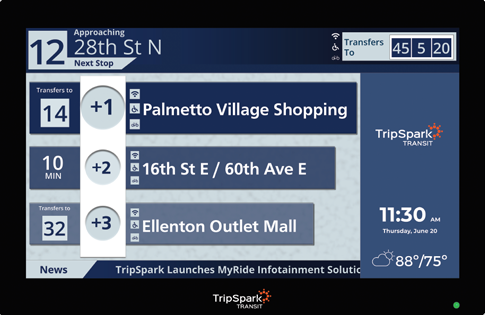 In-Vehicle Technology for Fixed Route
Download our in-vehicle solution sheet to learn more about the various hardware and peripherals TripSpark offers for your transit operations.
Some of what you'll find:
Automated Audio and Visual Announcements (AVA)
Automated Passenger Counters (APC)
And much more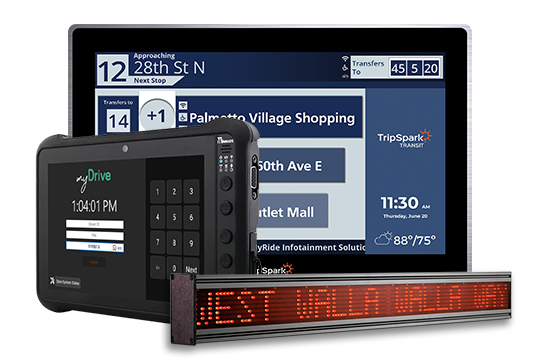 Debbie Ruggles, Tulsa Transit
Hear from Debbie Ruggles, Interim General Manager, speak about how streamlining their back office and improving efficiency with TripSpark's in-vehicle technology, Drivermate.