Service Interruptions Management
Service Interruptions Management for Streets ITS is a complete detour management system that greatly reduces the time and effort required to manage the whole detour process. Improve your agency's ability to create, schedule, and track detours, accurately capture temporary stop data, and effortlessly communicate detour information to drivers and riders.
Keep Drivers On-Route
Drivers that are accustomed to their regular route benefit from reminders that they are running a detoured route. Drivers can also benefit from automated advance turn alerts to help them navigate an unfamiliar route.
Provide drivers with visual reminders that they are running a detoured route, as well as visual and audible alerts indicating an upcoming detour
Prevent drivers from getting stuck in a construction zone or on a closed road
Eliminate the need for drivers to call dispatch for navigation assistance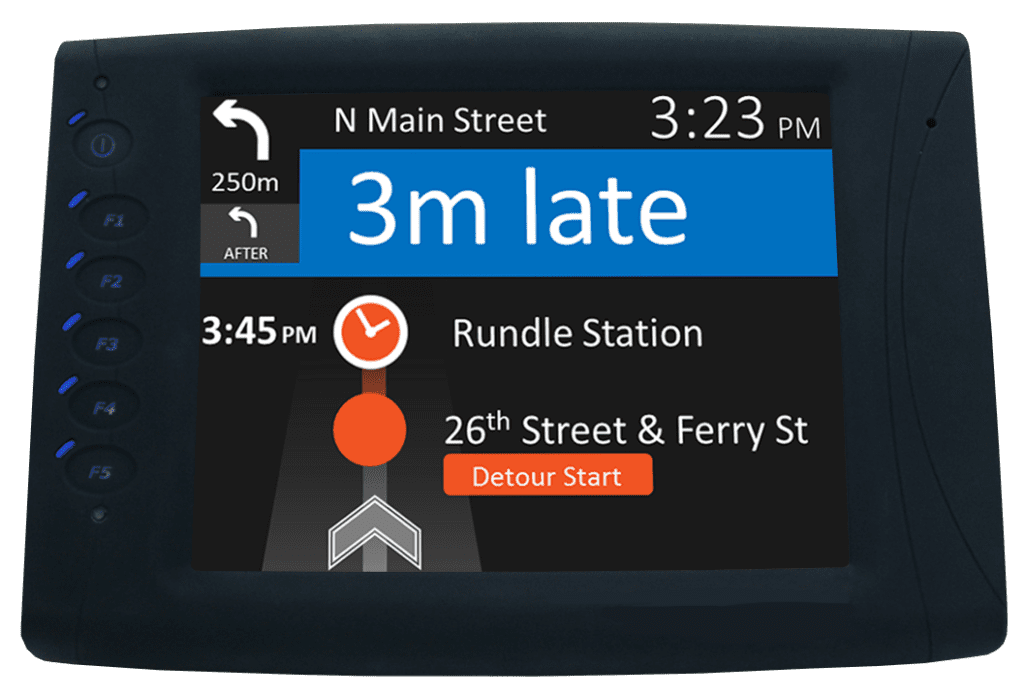 Keep Riders Safe & Informed
Without any additional effort, agencies can help riders get to their destination safely, quickly, and with minimal stress. Service Interruptions Management interfaces with Ranger MDTs, automated voice announcements (AVA), headsigns, wayside signs and the MyRide passenger information system to give riders the detour information they need. Transit is also safer because drivers are no longer distracted by the task of making manual announcements for temporary stops.
Maintain ADA compliance and reduce driver distraction having AVA annunciators communicate temporary stop information
Reduce "where's my bus?" calls by ensuring wayside signs show accurate arrival estimates
Reduce rider confusion by ensuring headsigns show accurate information
When used with the MyRide passenger information system:
Provide riders with an interface that clearly shows closed and temporary stops
Give riders multiple ways to access to real-time arrival information for temporary stops
Allow riders to gain a better understanding of the Service Interruption by adding additional information, including photos and video links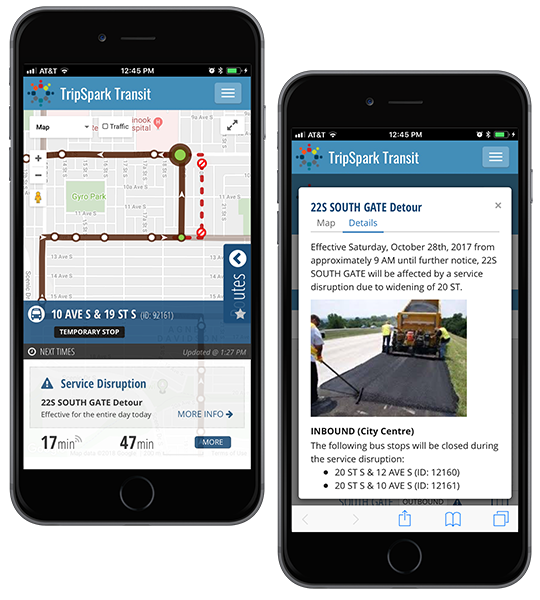 Easily and Efficiently Schedule Detours
Activate detours on top of the regular production schedule to eliminate the need to update and post a new schedule for every detour. After the scheduled detour is over, the regular route automatically goes back into production.
Create detours for civic events, construction-related road closures, inclement weather routes and more
Make changes to routes, bus stops and triggers without having to generate flat files or repeat the process once the detour ends
Set a specific activation period including days and time of day
Save time by re-using recurring detours (such as for a parade) year after year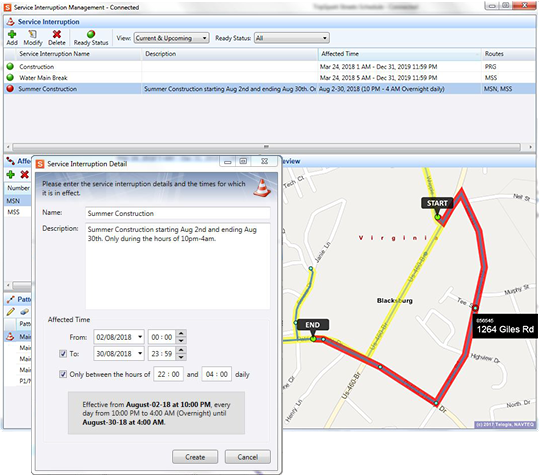 Receive Accurate Detour Data
Gain better insight into your operation by collecting accurate information for detoured routes and temporary stops. Accurately track the performance data for detoured vehicles and create ridership reports that include temporary stop data.
Receive stop-level ridership data for temporary stops
Assess the impact of detours on ridership by analyzing stop-level reports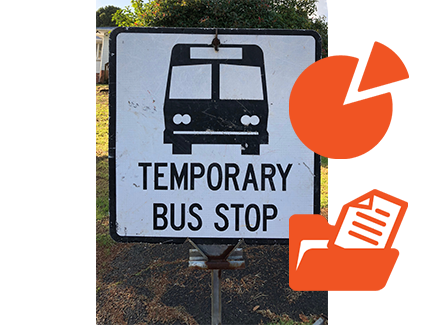 Service Interruptions
Service Interruptions Management for Streets ITS (TripSpark's fixed route software) allows agencies to quickly and easily schedule service interruptions without having to re-post schedules. The module also allows agencies to communicate detoured route information to drivers and riders via on-board Ranger MDTs, automated voice announcements and signs, wayside signs, and the MyRide passenger information system.