How can you improve passenger experience?
It's easy – with TripSpark's MyRide Infotainment digital signage solution, your agency can strengthen communication with your riders, saves riders time, simplify their journeys, and makes commuting more informative and entertaining. This is done through streaming real-time passenger information from TripSpark's fixed route software, Streets – combined with news, weather, advertising, social media, and much more.
Keep passengers in the loop no matter where they are
With MyRide Infotainment, riders can see real-time arrival estimates for multiple upcoming stops, station amenities, service announcements, delays and more. MyRide Infotainment is all about helping riders make informed travel choices that save them time and make their journeys easier.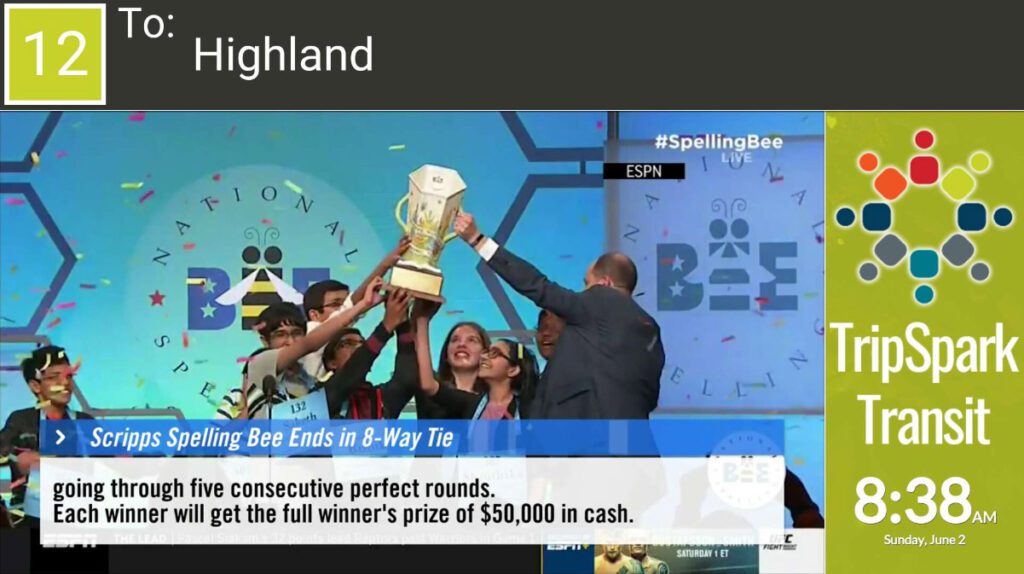 A fit for any space
With a wide range of display types and sizes, you'll be able to find a display that will work with your space. Our displays range from in-vehicle to floor standing kiosks and wall or ceiling mounted displays. The displays can be used at terminals, bus stops, or shelters. Off grid displays can be used at those hard to get to stops that are not connected to the power grid.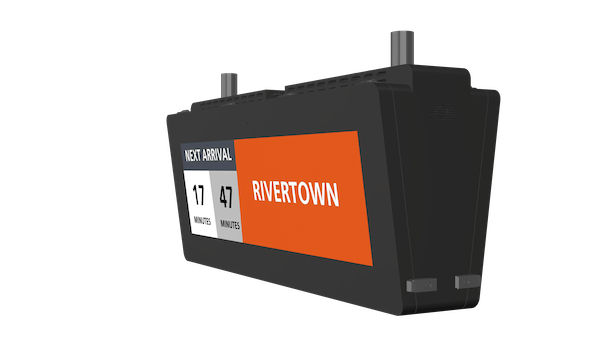 Content management that meets your agency's needs
Signage systems often fail because organizations mistakenly think that purchasing and deploying their system is the first and last step. The truth is that this only requires one tenth of the effort needed – maintaining the signage platform and creating impactful content requires the other 90%. Let TripSpark help.
TripSpark offers tailored support packages, partnering with Message Point Media to provide assistance with content creation and digital signage system configuration and maintenance
Agencies can choose to manage their own system, get ongoing support or outsource everything, depending on their resources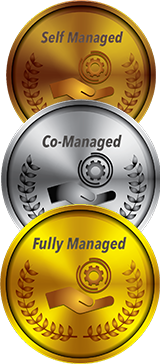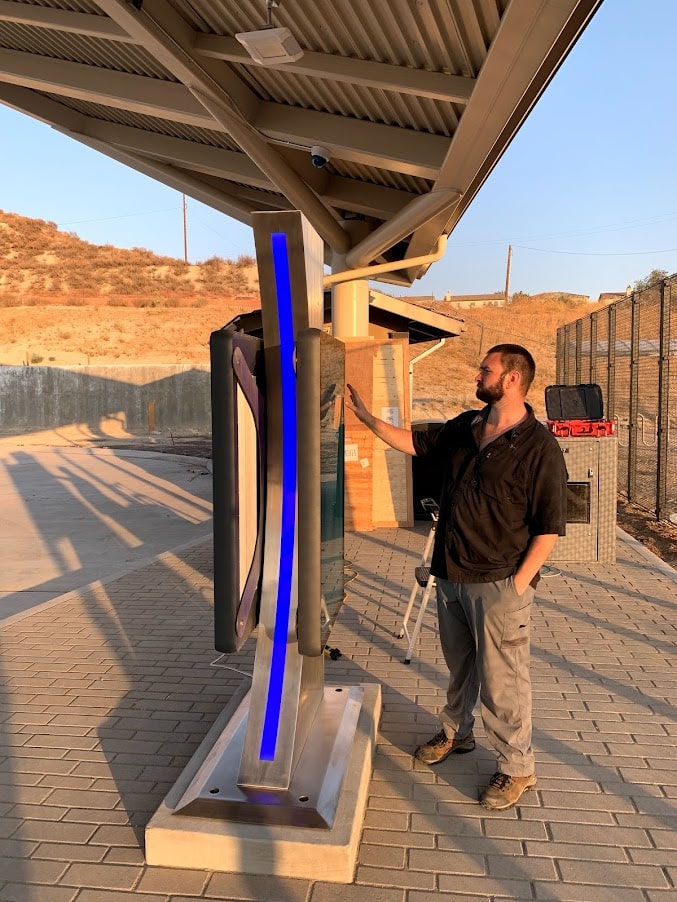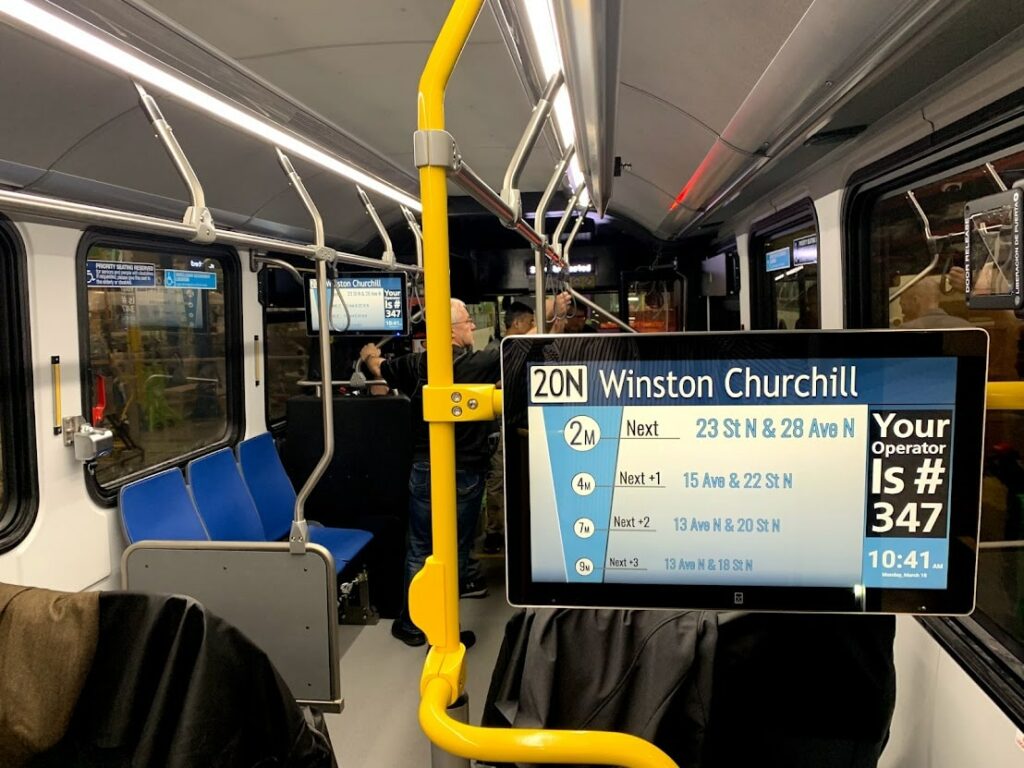 TripSpark's Passenger Information Ecosystem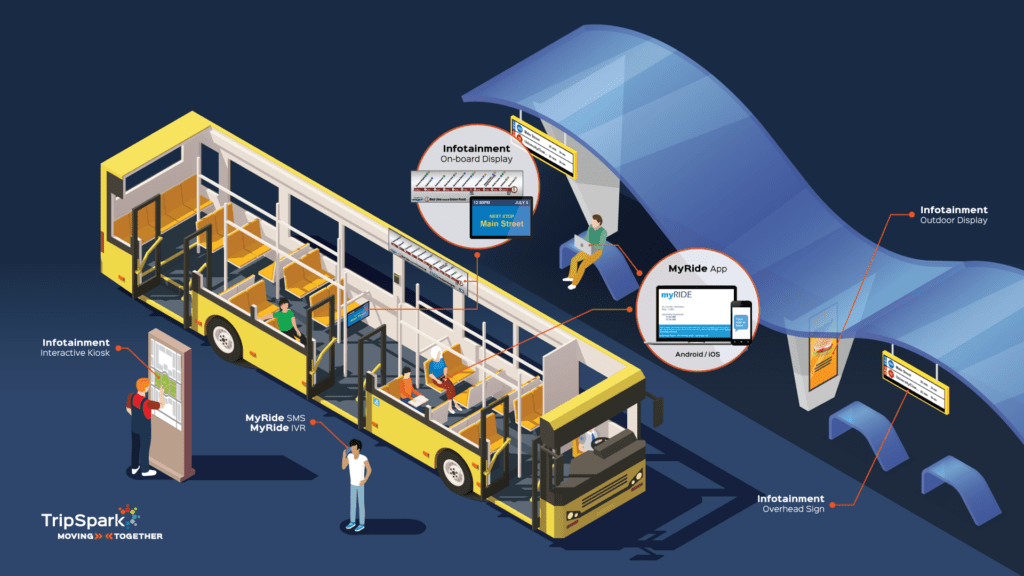 MyRide Infotainment Brochure
Want to learn more about TripSpark's digital signage solution? Click the button below to download the Solution Sheet to learn what MyRide Infotainment can do for your agency.