TransitMiner is TripSpark's powerful, cloud-based business intelligence platform trusted by 90+ transit agencies and 3700+ users across North America.
Your priority is to improve the quality and efficiency of paratransit service to your community. Yet you find yourself manually fixing reports, facing no-shows and last-minute cancellations, and struggling to improve schedules when it's not clear why drivers are falling off track.
You can only make decisions as good as your data — so when it's incorrect or non-existent, no wonder it's hard to do your job!
The good news is that you're only one choice away from unearthing a goldmine of data unique to your operations.
• Improve On-Time Performance for the highest quality service.
• Identify data issues so they're resolved before they ever make an impact.
• Accurately forecast late buses and slack time so you can reassign routes and driver schedules.
• Maximize your grant and funding opportunities with a range of accurate metrics and parameters.
• See your vehicles' locations and idle times on a map to identify the costliest routes and redistribute trips by tapping into unused nearby capacity.
Confidently make decisions that save your agency time, money, and hours of frustration with one simple business intelligence tool: TransitMiner by TripSpark.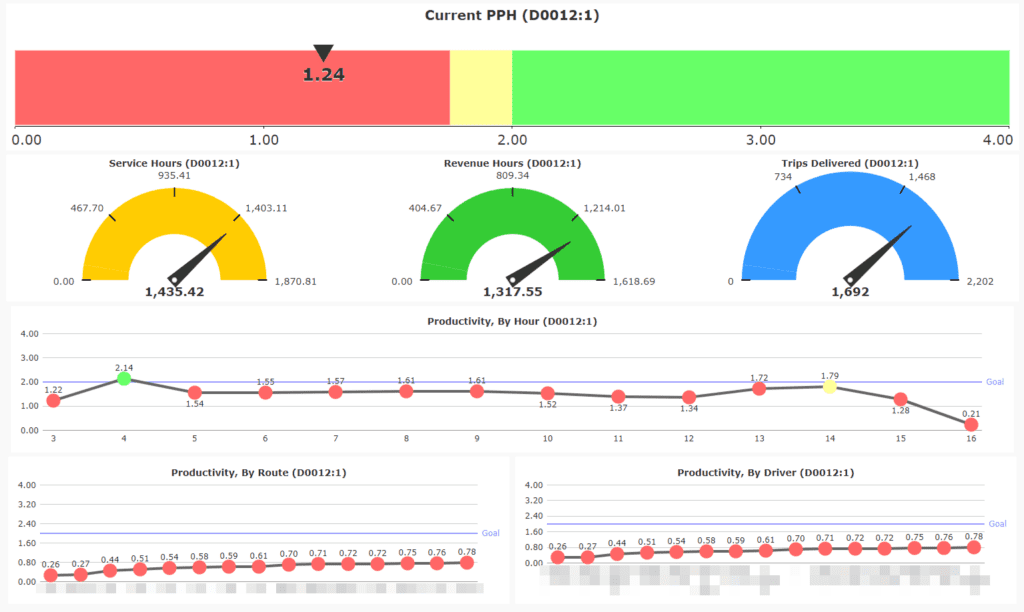 TransitMiner: Business Intelligence Software for Paratransit Resources