The News and Notifications features we added to MyRide can be used to help you achieve many different agency goals. As explained in the MyRide 4.0 Product Launch video, the News feature allows you to easily publish general and route-specific multimedia news posts to the MyRide web tool and app. The Notifications feature enables you to send news to subscribers via SMS text, email or pop-up.
Why use news and notifications?
With news and notifications, you can:
Help riders get to their destination by informing them about events that may impact their travel plan including emergency detours, inclement weather and holiday service hours.
Improve public perception of your agency with positive stories about staff, the rider experience, and community and agency events.
Gain valuable insight into rider satisfaction by promoting rider surveys and contests.
Generate revenue by publishing or promoting news from partners and vendors.
Read on for examples that show you can use news and notifications to support these common agency goals.
Help riders get to their destination
You want to inform riders about detoured routes, so that they can plan accordingly. With MyRide, you can publish and push out news stories about route detours to subscribers. With Service Interruptions, you can also publish real-time bus departure times and temporary stop locations for detoured routes.
Here is an example of a news post regarding an emergency detour.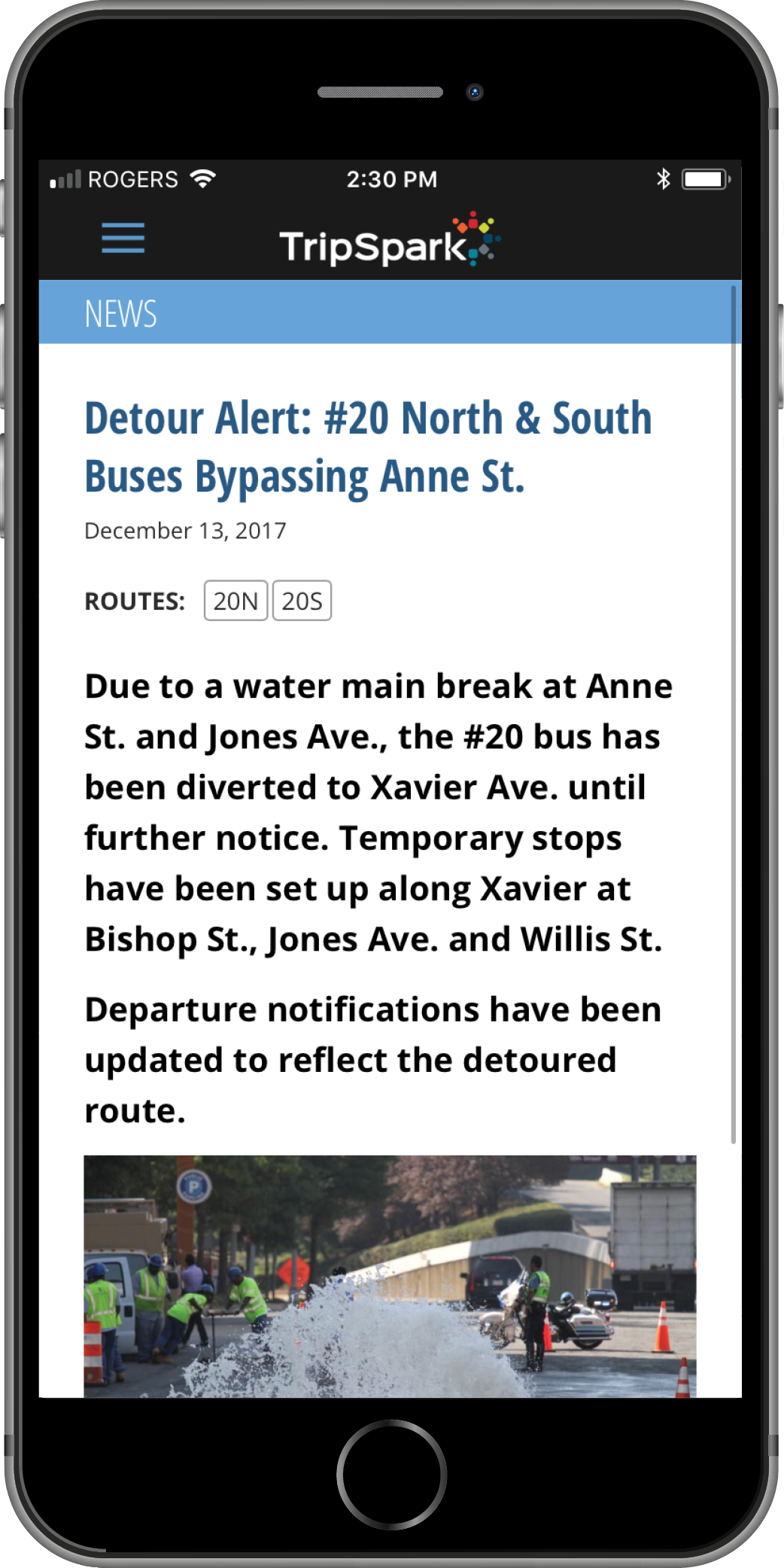 Riders can also see details regarding detoured routes. Here is an example of the information provided for a route impacted by a service disruption.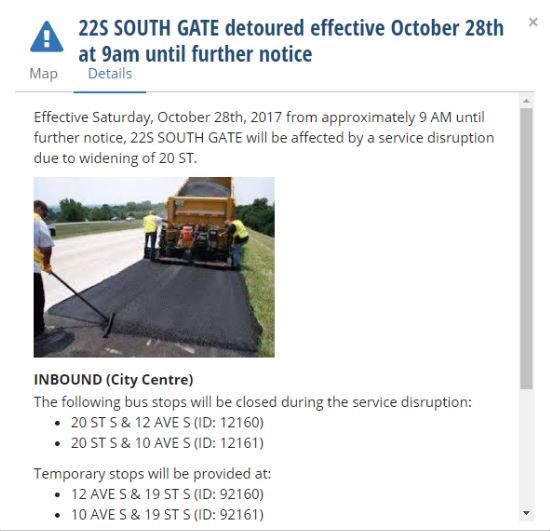 Improve public perception of your agency
Promote Community Events
Show riders that your agency is an important part of the community by promoting community and agency events. For example, many agencies host a 'Stuff a Bus' charity event during the holiday season. As shown in the MyRide 4.0 Product Launch video, you can create a post that encourages people to participate, and push out the story prior to the event.
Share Positive Rider Experiences
Make transit a more desirable choice and improve the public perception of your agency by highlighting the service that you provide. Here's a tip: look to your riders for content! Let's say someone tweeted a video of a driver stopping their bus and running out to assist a rider with reduced mobility.
Leveraging the tweet, here is an example news post.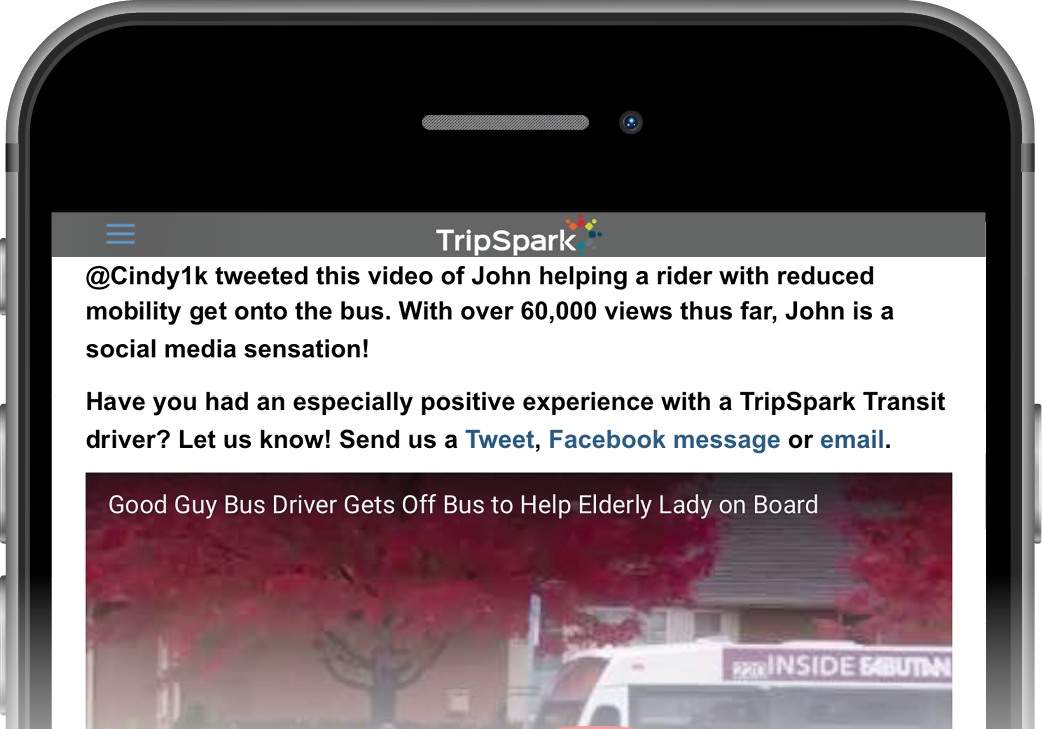 Gain valuable insight into rider satisfaction
How do you know what your riders think about your service? Simple; ask them by conducting a survey! Surveys that you create with Survey Monkey can be incorporated right into MyRide.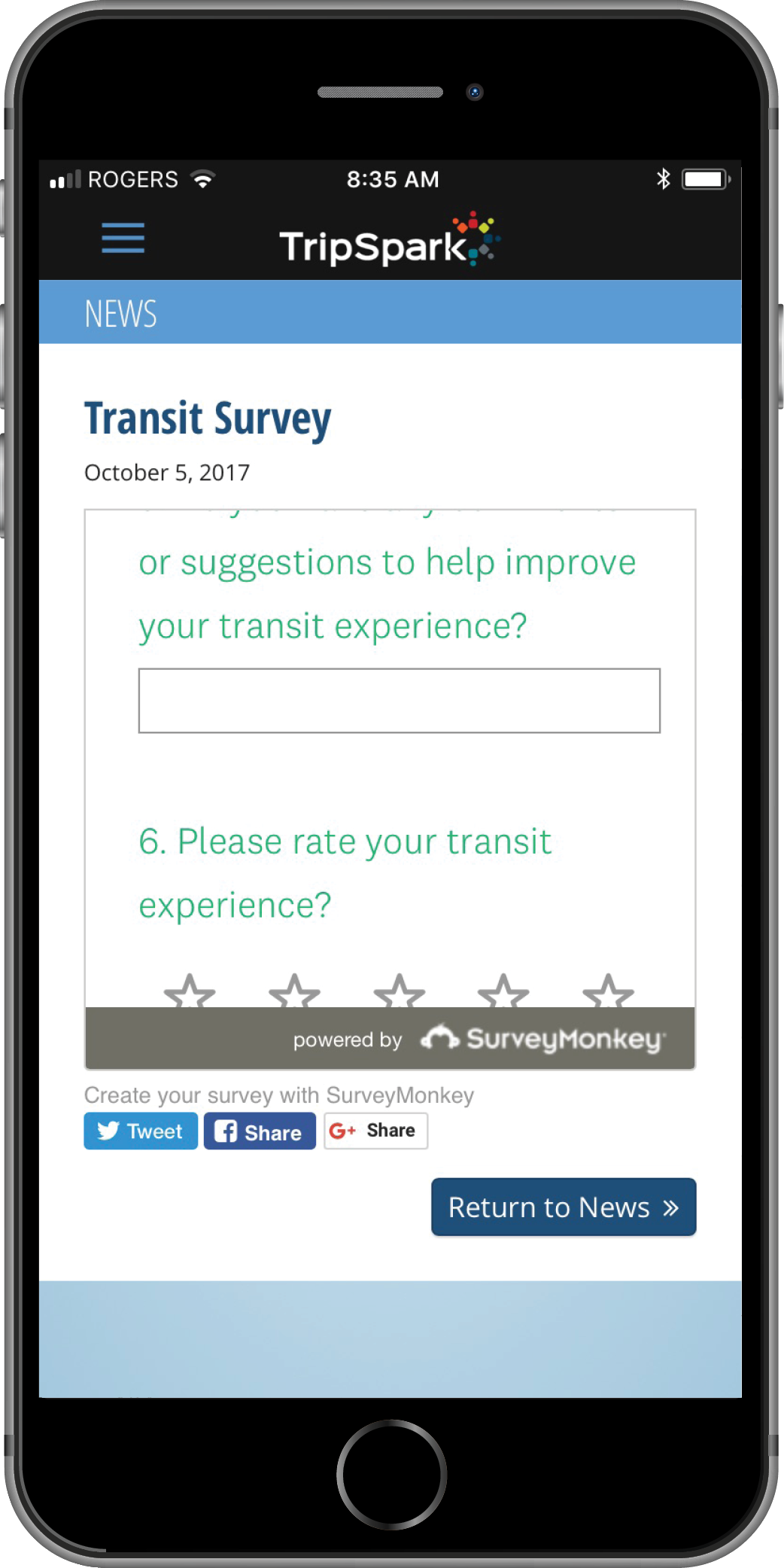 Generate Revenue
MyRide offers agencies a new way to potentially generate advertising revenue. Agencies can publish sponsored news posts such as product advertisements and event notices that appear on their general news page. There is also the option to send notifications for sponsored posts to riders that have subscribed to receive general news.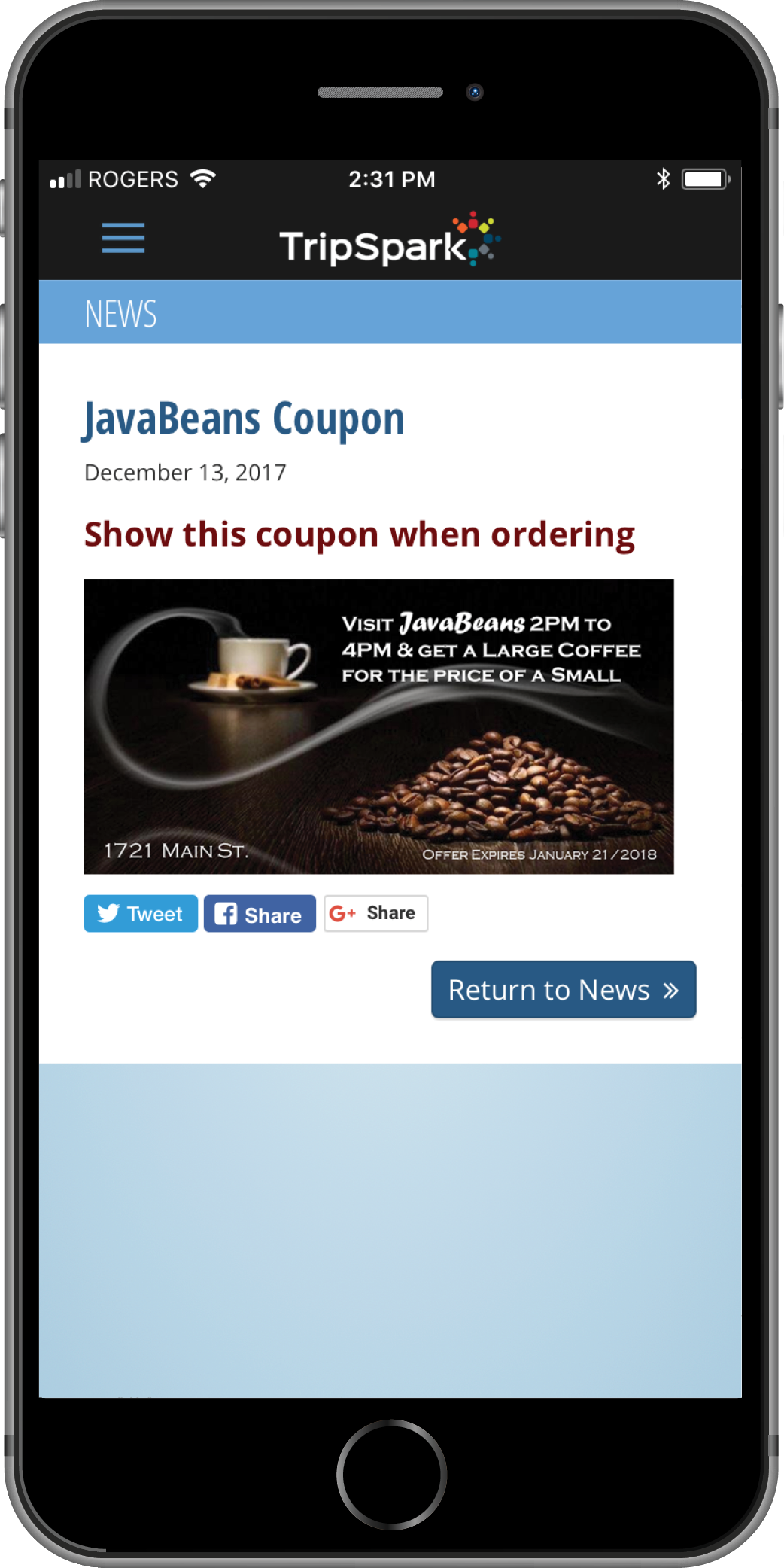 Uses for News and Notifications: The Sky's The Limit!
MyRide enables agencies to offer riders much more than just real-time bus location information. It is also an effective and engaging way to communicate with your riders. Helping riders easily reach their destination, improving public perception of your agency, insight into rider satisfaction and revenue generation are just a few of the many common agency goals that could be supported with News and Notifications. I hope this post inspired you to think about the different ways your agency could use these features to achieve your own agency goals.