6 Ways We're Moving Together with our Customers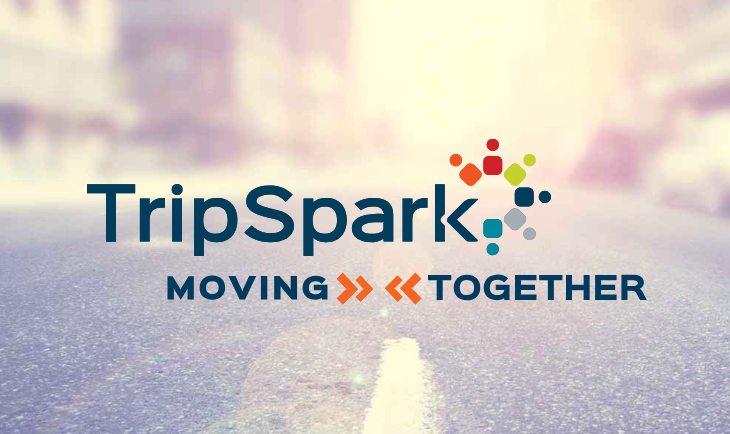 When you Think of TripSpark, What do you Think of?
To help us decide how to refresh our branding, we asked this question to dozens of TripSpark staff and customers. We wanted to make sure that any slogans, messages and imagery associated with the TripSpark brand would align with how we are seen by both customers and staff.
So, what did people have to say about TripSpark? Many commented that we're great at working collaboratively with our customers. We also heard that we embrace industry trends, help customers adapt to change, offer smooth implementations, invest in our staff, offer exceptional support and enjoy sharing in customer successes.
Our New Brand: Moving Together
To fuse all these different concepts, we came up with the slogan "Moving Together." Read on to learn more about the top six ways we're embodying Moving Together, from deployment to ongoing support and every stop along the way!
What "Moving Together" Means 1) Embracing industry trends
In a rapidly changing industry, innovation is important. Our product managers embrace industry trends and work closely with development. This collaborative process means that software updates include the latest features and functionalities that customers want to see.
2) Smooth implementations
Our technology experts take the time to get to know our customers and their operation before installation. This thorough review helps us ensure the system is configured correctly for individual needs.
3) Investment in our staff
Moving together is ingrained in TripSpark's culture. We encourage employees to develop their professional skills so that they are better equipped to Move Together with our customers.
4) Adapting to change
As a transit or medical transportation operation matures, technology needs may change. TripSpark's technologies are designed to be scalable and configurable to meet customer needs now, and well into the future.
5) Exceptional support
Customers can overcome challenges and optimize software use with one-on-one help from an experienced support professional, and resources like online training courses and discussion forums.
6) Shared successes
Through initiatives like our user conference, we encourage transportation professionals and technology experts to share ideas and best practices. When we learn from each other, everyone wins!
Moving Together is an Adventure!
One of the reasons we love the Moving Together brand so much, is that it allows us to be creative and show the public how much fun a partnership with TripSpark can be! Visit the Moving Together webpage and join us on a coast to coast adventure. Scroll to the bottom of the page and check out the "travel brochure" to see how Moving Together with TripSpark has impacted fixed route, paratransit, NEMT, ridesharing and K-12 transportation organizations.