Barrie's Santa Tour Goes High Tech With a "Santa Tracker"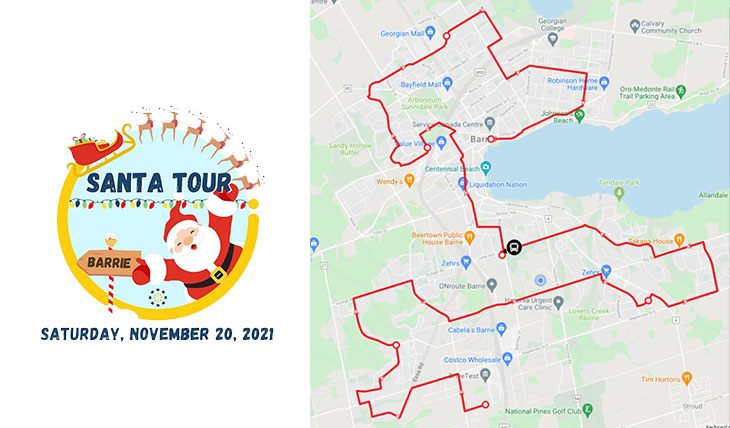 The City of Barrie (ON) is forgoing its annual Santa Claus parade, and opting for a more high-tech "Santa Tour" instead. This year, Santa will be travelling all around Barrie with a police escort, and Barrie's Mayor, Jeff Lehman.
Santa will be keeping it classy and classic, by riding through the city in an antique fire truck. Following closely behind, will be a holiday theme wrapped Barrie Transit bus, that will serve as a warming station. Barrie Transit will be enabling their passenger information technology, MyRide, to create a "Santa Tracker" for Barrie residents, to keep track of Santa's whereabouts on a map, throughout every stage of his tour.
When & where will Santa be?
On Saturday November 20th, the Santa tour will depart from Barrie's Commerce Park at 12:30 pm, and make its way throughout the city. Santa is scheduled to arrive at Open Air Dunlop by 4:00 pm, to kick off Barrie's Noella Festival!
Credit: Jason Zimmerman, Supervisor of Transit Operations and Infrastructure, Barrie Transit