Congratulations to All the FPTA-CTD Award Recipients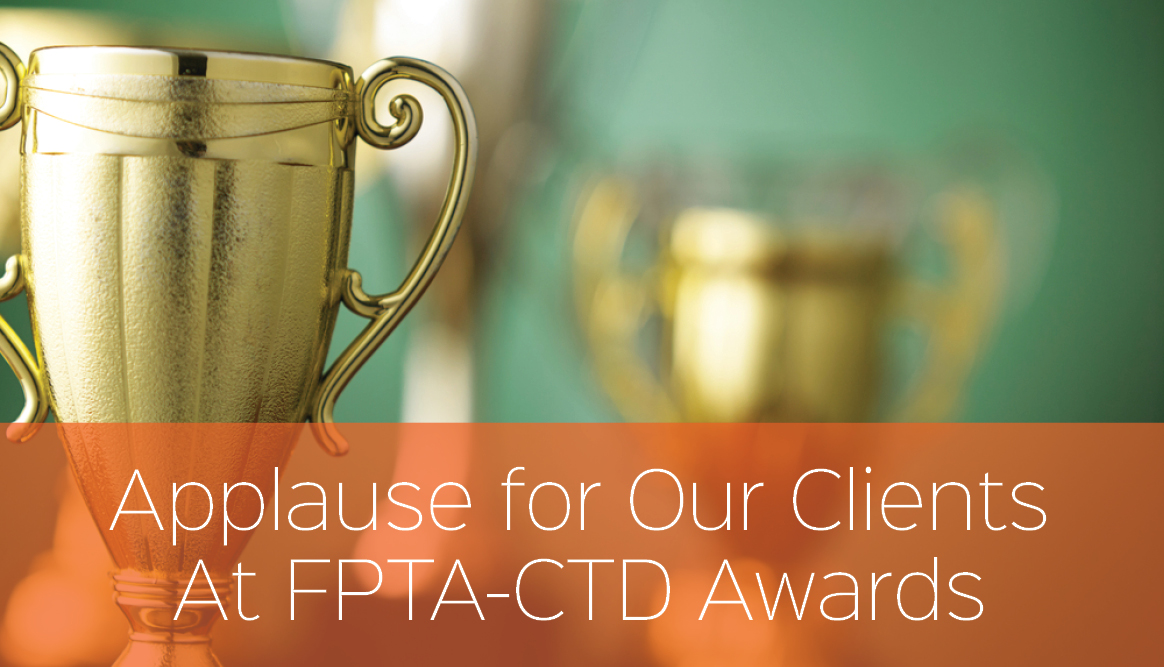 At the FPTA-CTD (Florida Public Transportation Association and Florida Commission for the Transportation Disadvantaged), awards were handed out. Many of our amazing clients were among those honored with the hardware. Of course, community transportation software solutions play an integral role in efficiency, safety and service, but it's not the whole picture. In the end, it takes a dedicated team of professionals and caring people to put all that technology to the best use. Check out the video here to see the full list of those honored and to get a great overview of how Florida is extending public transit service to every member of their population.
MCAT Paratransit Dispatcher-Scheduler Award
Many employees, drivers and staff from Manatee County Area Transit were honored. Among the deserving recipients, Towanna Pompey was recognized for her work as dispatcher/scheduler and expert paratransit software user. As well, James Hamilton was recognized for his safe and efficient skills as a Paratransit Driver. They exemplify what quality service really means: the perfect balance between safe and efficient service to riders, but at the same time, contributing to an efficient transportation operation.
Transit Marketing Matters Too
Not to deny that service and safety are key indicators of a quality operation, but marketing your services is important too. Both StarMetro and Volusia County Transportation Authority were celebrated for their work in the print and advertising collateral to increase rider engagement. Of course, we have a great recorded webinar on the subject of "Marketing New Technologies to your Riders" which is available right here: https://www.tripspark.com/webinars. Our guests did a great job of explaining not only why marketing is important, but also how it can be done affordably and effectively.
Community Transportation Software Plays its Part
ITS community transportation software in paratransit agencies simply expands the reach and enhances the power of already skilled operators. So in the end, it's because of award-winners like these named here that makes software solutions look so great. But it will always be a partnership. So tell us what you expect and what you need. Give us a call or email us today to learn more about how we can work together so you can join the club of award-winning agencies.