DriverMate App Improves Paratransit Workflow and Routing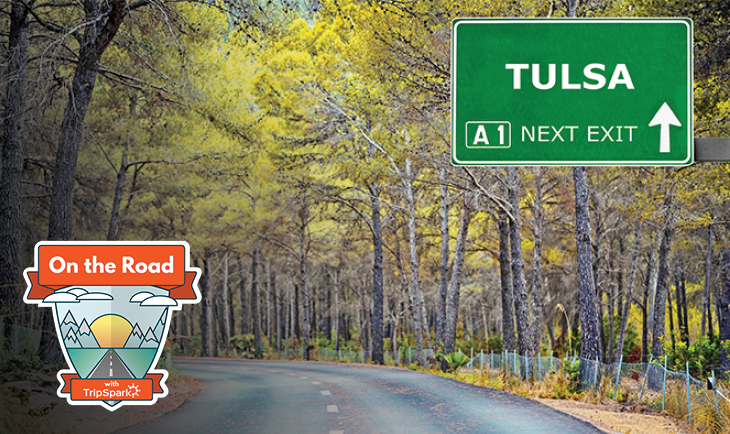 Our latest customer story took me to Tulsa, Oklahoma to visit Debbie Ruggles, Interim General Manager at Tulsa Transit. It was great to speak with Debbie and learn about her long history with Tulsa Transit as well as how DriverMate has been improving processes for their paratransit dispatchers, schedulers and drivers. Debbie had many practical examples of the benefits of DriverMate – too many to fit into a short video.
I learned that Tulsa experiences cold winters, and like many cold climate cities, staying home due to extreme weather is a common occurrence. Before DriverMate, when a snow day occurred and riders were "cancelling like crazy", dispatchers weren't able to re-batch trips on the day-of. That meant inefficient manifests with huge gaps. "With DriverMate, you simply re-batch and have the opportunity to tighten all those back up, and by the end of the day, you have an efficient operation," said Debbie.
Debbie Ruggles, Interim General Manager
Tulsa Transit
We commiserated at length over the challenges that drivers used to face when communicating with dispatch via 2-way radio. DriverMate doesn't only ensure Tulsa is running the most efficient schedules possible, it also helps drivers stay on schedule through improved communication. With DriverMate, drivers no longer need to pull over to the side of the road to copy down a new address. When dispatch makes a change to a schedule, the new destinations are automatically updated in DriverMate.
Debbie explained that there are two streets in Tulsa with a very similar name, however they are actually at opposite ends of town! Before DriverMate, a driver may accidentally hear or copy down the wrong address and end up miles away from the correct destination. At this point, it would be impossible for drivers to catch up, and the rest of their pick-ups would be late. This was a real headache for drivers, dispatchers, and riders alike!
Debbie introduced me to a driver so that I could see first-hand what their drivers thought of DriverMate. The driver I spoke with had little experience with technology, but had no difficulty using Drivermate. He confirmed that the reduction in radio traffic was welcome, as was the reduction in paper cluttering the cockpit area.
The driver then took me to the Center for Individuals with Physical Challenges, a rehabilitation and recreation center that aims to improve the quality of life for people with disabilities. Roughly one quarter of the people that use the facility depend on public transit to get there, and I had the pleasure of meeting a few of them during the video filming. It was here that I learned about Tulsa's rough winters, and how that impacts paratransit riders. For example, some riders may use a cane to navigate icy steps, but will be travelling with a walker or other mobility device which they use on more solid ground. DriverMate ensures that drivers have up-to-date notes on rider information like their mobility devices.
Debbie Ruggles, Interim General Manager
Tulsa Transit
It's a good thing I booked myself on a late afternoon departure, because it was easy to lose track of time in Tulsa. Between learning about paratransit and Drivermate in Tulsa, and chatting with friendly drivers and paratransit riders, the time flew by!