Emerging Opportunities for the State of the Transit Industry in 2021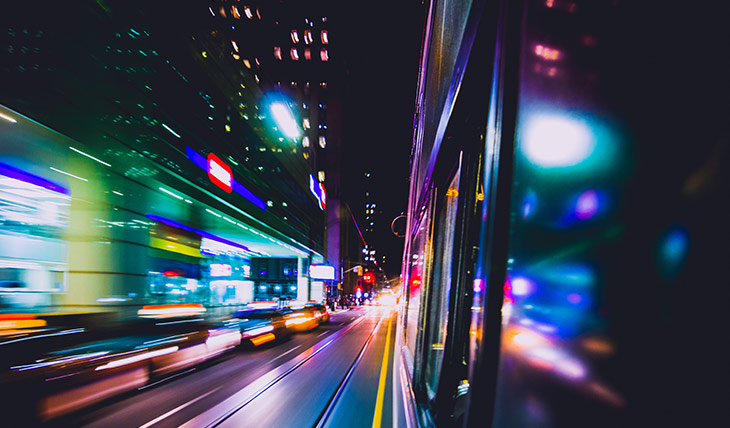 Paul Comfort, SVP, Chief Customer Officer of Trapeze Group & TripSpark Technologies VP of Business Development for TripSpark, and Host of Transit Unplugged, recently nailed the lead story "New Year, New Opportunities: The State of the Transit Industry in 2021", in Metro Magazine.
In this eye-opening article, we learn just how vastly different the transit industry is now compared to just one short year ago. And although 2020 was bleak to say the least, transit agencies have found their footing amongst the rubble of the COVID-19 global pandemic, to reinvent themselves and emerge victorious (or at least they're well on their way).
In 2019, transit agencies saw ridership gains for the first time in nearly a decade. Then WHAM – the onset of the pandemic in early 2020, followed by government mandated shut-downs, caused transportation ridership across the globe to plummet by 50-90%.
That's not all. Revenues also dropped as many transit services moved to rear door boarding and waived fare collections. Cities' sales tax revenues that subsize transit declined because of the business shutdowns and agencies had to increase spending to ramp up their cleaning protocols.
Furthermore, a one-time $25 billion tranche of funds through the CARES ACT helped underwrite many of these losses in the US but major transit agencies burned through their cash quickly, just to cover their debts.
Opportunities for Transit
How exactly can transit agencies create programs that encourage innovation and think about service delivery differently? According to Paul Comfort, "We need to regroup, reprioritize, and rebound to recapture our market and expand it to new audiences." 
Three of the ways agencies are preparing for their resurgences are:
Improved technology;
Implementing low touch solutions, and;
Providing better, real time information to passengers. 
Improved Technology
Cities need to embrace transit, taking many cars off the road and encouraging transit by Zero Emission Buses (ZEBs). Clean, zero emission buses provide us a higher moral ground and help us change the messaging and image of transit back to "CLEAN"!
The technology for these vehicles is improving dramatically to make them more practical. The performance of electric fuel cell and all-battery electric buses has seen reliability and performance improvements through the tenacity of transit operators. 
Agencies also need to update their back-office technology. Surprisingly, many major transit agencies still use paper diagrams of their bus lots, with a utility person walking the lot every few hours to identify where vehicles are parked.  Progressive transit agencies are investing in better asset and people management technology tools to allow for real-time info on vehicle location, electronic manifests and mobile check-ins for drivers and the like.  And software that allows for back-office scenario planning, rerouting service and adjusting rosters and shifts quickly and seamlessly (that includes integrated CBA work rules) is now needed.
Another tech-based improvement is the use of microtransit to support main routes and provide niche and more individualized service.  Agencies may turn to contracted microtransit providers as a way of supplementing service where main fixed routes now are no longer feasible.
Low Touch Solutions
These solutions include moving away from traditional fare boxes and emphasizing e-faring (e.g., mobile phone APP based), adding contactless faring (i.e. credit cards), wearables (i.e. bracelets with account card chips) and even zero fare transportation. These approaches reduce the need for cash and as a result, speed boarding procedures, allowing for all door boarding and they are "low touch".
On-Line/Mobile Trip Booking is now more important than ever to allow more control for passengers on ADA paratransit services and reduce the need for packed reservations call centers.
Another low touch solution is Mobility-as-a-Service (MaaS) which aggregates all public mobility services in a city on one smart phone app on which passengers can plan, pay for, and potentially even subscribe to all mobility services. MaaS was becoming a hot trend before COVID but now it seems more relevant than ever to provide a broad mobility mosaic to a region.  
Real Time Passenger Info
Real Time Passenger Info permits passengers to make informed decisions, allowing for capacity control on buses/trains and at bus stops and platforms. This creates confidence in the system as more passengers want accurate, relevant, and real-time information now, more than ever before.
Adapting to the New State of Transit
The transit industry has a history of adapting operations to meet new demands. With safety at the forefront of every move we make now, cities need to be laser-focused on the best approach to providing service. That starts with making sure our technology is advanced and built for any new challenge that lay ahead.