Is American Public Transit Really So Bad?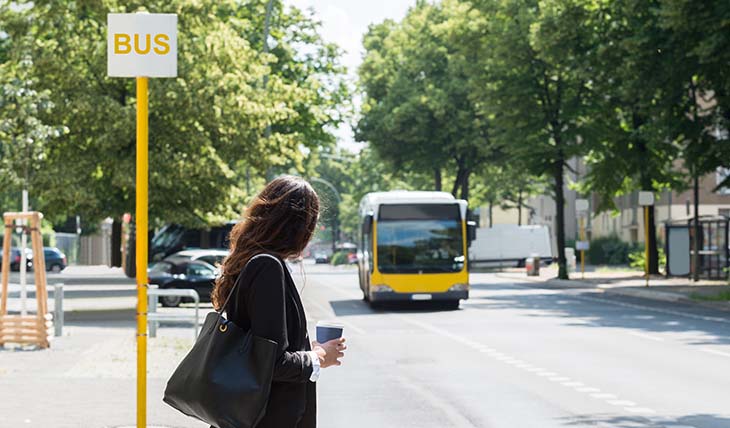 In a word, yes. Looking back to the mid-20th century, when the US government made the decision to build federal highway systems, they effectively sealed the country's fate as a car culture. Rather than constructing systems that avoided downtown areas (like in Europe), they built an infrastructure that made getting around by car the most preferred, and often only possible, option.
What are the consequences?
Today, Americans are suffering the consequences of that infrastructure decision. And sadly, most cities have a public transit system that serves an outdated commute, making it impossible for travelers to get to where they need to go, except for by car. Take Chicago's "L" subway system, for example. All its lines intersect in Chicago's downtown, and fan outward to the suburbs. The system is only useful to commuters traveling to and from the suburbs, and outer rings of the city. According to a recent report by the Washington Post, the most common American commute today, is from suburb to suburb. The "L" and other transit systems like it across America, simple don't work for those commuters.
Chicago Metro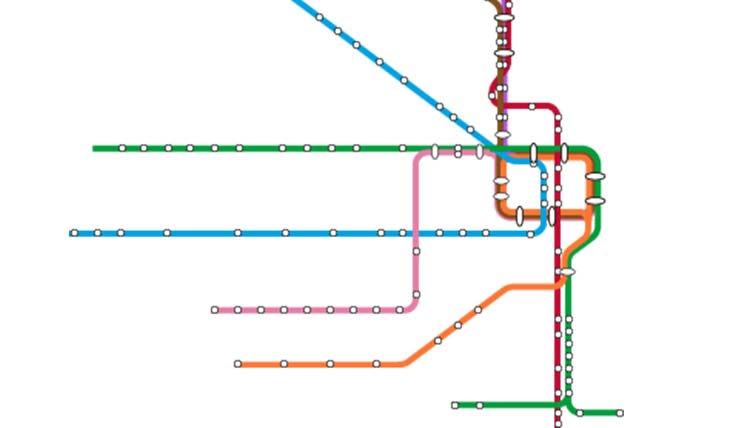 Fuel for thought
Public transit in America is not only ineffective in many cases, but until recently, political transportation agendas have favored building new roads and highways, rather than improving and expanding public transportation. Studies show that a staggering 80 percent of Americans get to work by driving alone. That means that to keep a job, employees must also have a car. That's unnerving, considering that cars are the second most costly monthly expense for Americans, after housing. Car emissions are also the biggest contributor to the country's carbon footprint.
What's the "fix"?
Getting more Americans to use public transit is a long game, including the transformation of how we build our communities around transit hubs. In recent years, urban planners have been taking a new approach to planning, creating neighborhoods that put their residents closer to what they need. "Transit-oriented development" design builds neighborhoods that center around transit hubs, and contain housing, office spaces, and public transit too. And the people who live in these places, are statistically less likely than the national average to drive, and more likely to walk, bike or use public transit to get around.
Toronto got it right
American urban planners are taking a closer look at the way public transit functions in big Canadian cities and suburbs. Toronto urban planner Johnathan English thinks that there is great opportunity to get more Americans to use public transit.
"We have to accept the world that we live in now, and make transit work in that world, rather than dream of a new world."
                                       – Johnathan English, Toronto Urban Planner
English explains that the suburbs outside of Toronto and other big Canadian cities are almost exactly like American suburbs, with their winding residential streets & single-family homes with driveways. However, there is one major difference. A bus goes past those single-family homes every five minutes, and it runs 24 hours a day. Even car owners in Canada often ride the bus because of this convenience.
The future of American transit
English believes that the solution to America's public transit troubles, is obvious, "by investing in basic operations and improving basis local service, the riders will come." While the solution is obvious, and easy to implement, until recently, funding has been the greatest deterrent.
Luckily President Biden has taken great strides to fix the transit funding shortage. Back in March, Biden's American Rescue Plan Act of 2021 (ARP), injected $30+ billion into the nation's public transportation systems. And on September 9, 2021, the Federal Transit Administration (FTA), announced the opportunity for transit agencies to apply for an additional $2.2 billion in discretionary grants under ARP's Additional Assistance Funding Plan.
Today Americans drive because it is the most convenient option. However, with extensive new transit funding, a commitment to embracing transit-oriented development, and by improving basic local service, Americans will finally find it accessible to choose public transit over driving.