Is Ridesharing the Right Option for Your Members?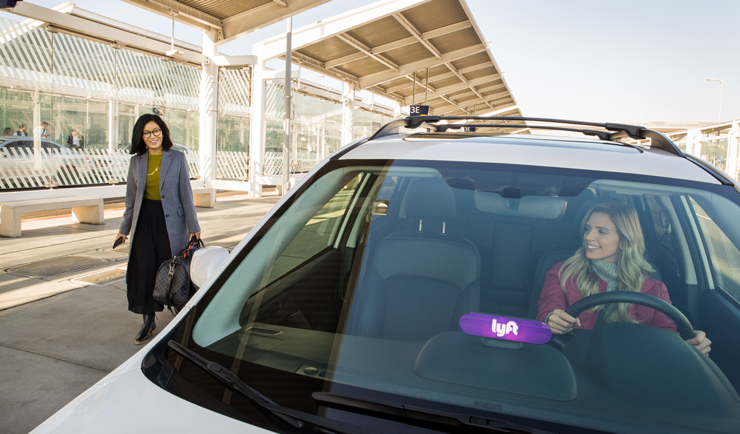 Ridesharing is now being promoted as an NEMT alternative or as an addition to existing services.   Rideshare trips can be scheduled on-demand, they use direct routes, cost less, and are available in most urban areas. TripSpark's Lyft Integration module allows the seamless use of ridesharing for will call, pre-scheduled or overflow trip assignments.
A study published in the JAMA Internal Medicine journal in 2018 raises some interesting criteria to consider when evaluating if ridesharing might be right for your members.
Community Evaluation Criteria
Membership barriers to participation. In the study, members who lacked a text-message enabled phone, or who required a wheelchair-accessible vehicle could not receive a Lyft ride. While this was only 4 percent of study participants, it raises an important point about accessibility. Lyft accessible vehicle dispatch is not available in all markets, meaning members with wheelchairs still need traditional NEMT services. In addition, because ridesharing vehicles are not distinguished by obvious external branding, trip confirmation notifications with details like license plate number, vehicle description and Amp light color are even more important. Without a text-message enabled phone, members cannot be notified that a vehicle has been dispatched.
Cost and average distance traveled. Lyft Integration works with TripSpark's algorithm to choose the lowest-cost, most appropriate provider. A study published in the American Journal of Public Health found that outsourcing NEMT services to Transportation Network Companies (TNCs) like Uber and Lyft, could save brokers and health care agencies up to $270 per customer, and has estimated ride savings of between 30-70% per member per year when compared to 'traditional' NEMT models.
Targeted reduction in missed appointments. Medicaid patients have significantly high rates of missed appointments compared with other populations. The study's population had a 49% missed appointment rate the calendar year proceeding the study (2015-2016). Researchers wanted to try to reduce missed appointments by 10%, as they felt this would be a meaningful difference for the health system and insurance providers. Comparing no-shows or late pickups against missed medical appointments is one way to determine how high to benchmark your reduction targets.
Level of interest in ridesharing services. How interested are your members in accessing ridesharing services? Is it their preferred mode of travel, or do they prefer traditional NEMT services or public transportation? The study's authors were surprised that 56% of people offered a complementary rideshare service were not interested. Though the study did not examine why the offer was turned down, potential reasons could be that members were unfamiliar or uncomfortable with ridesharing services, or already had transportation organized.  
Transportation quality and accessibility. High quality, frequent and widespread transportation does help to reduce barriers, especially in urban areas, but reported results vary greatly by geography and population. Low income and other vulnerable populations are especially impacted by transportation barriers. Case studies for Worcester, Massachusetts and Buffalo, New York found that 45% of patients took the bus, and only 10% used a taxi. Even with heavy transit use, both areas still reported serious issues with poor trip planning and access to care. A 2012 study noted that patients who relied on the bus were twice as likely to miss appointments, compared to car users.
Main method of communication with members. Researchers found that proposing a new service by phone may not be the best method of contact with members. In-person communications, text messages or email may be more effective ways to grow program participation. Having the ability to communicate with members through email and text notifications is less intrusive, more detailed and timely. In fact, more than 2/3 of health care leaders said their organizations used text messaging for appointment reminders – showing that text messaging is a preferred form of communication despite a generational lag in technology adoption with seniors.
Membership comfort level with technology and smartphones. Members' comfort level with online booking, using apps and even text message notifications can drive or hinder new service adoption.
These considerations can help you identify if ridesharing would be a successful addition to your NEMT service offering.