Justifying the Expense of Rideshare Management Software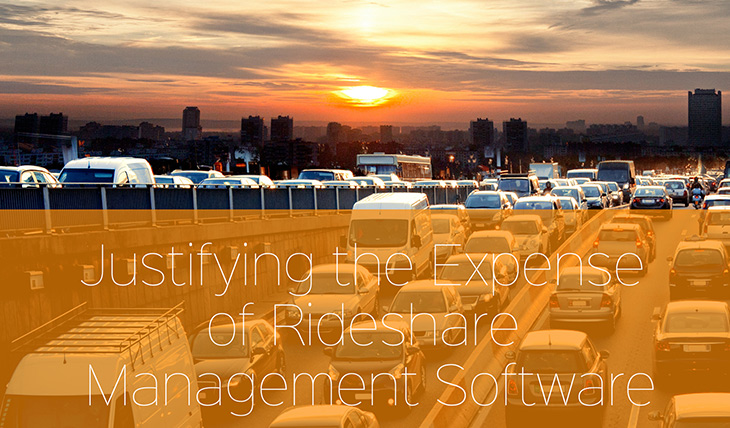 We receive a lot of calls from transit agencies and Metropolitan Planning Organizations wondering if the benefits of ridesharing software justify the expense. After all, there are cheap, online options and downloadable apps. However, they are less efficient than when an agency or MPO can build a rideshare program on their own. Ridesharing management software is used to increase rider engagement and to truly take more cars off the road. Both transit agencies and MPOs can show the program exists and is working. When it comes to proving that your program is effective and showing enrollment and engagement data, automation software is essential. This is true for both government agencies as well as MPOs. City agencies are trying to establish "green initiatives" to reduce dependency on cars as well as public transit in order to reduce costs on both transit and the transportation infrastructure.
How Many Riders Does it Take?
Many agencies look at the amount of users in their system. However, the more important statistic may be: how many trips are you taking off the road? Can you produce this number off the top of your head? If you don't know (because of the sheer amount of trips) and if you require accurate reports to show the success of your program, then you have answered this question. Once the amount of trips becomes unmanageable, the number of riders will also become unmanageable using traditional manual methods for scheduling carpools, vanpools, special needs trips, etc.
Managing Riders, Not Just Rides
In order to engage your ridership, you need to make the process of joining a rideshare program fun and easy. Do riders have comments or concerns and can you listen to them? Do you have a successful incentive and rewards program? Were you aware that your software can be used to incentivize practically any online action? From simply signing up, to each time a member logs into the site, each step can be recorded and gamified, in order to provide rewards to users.
A rideshare program is successful due to both the incentive to use it as well as the ease with which it can be used. Automation makes the process simple to enroll, find matches, provide rewards and maintain engagement.
Which Ridesharing Management Software Product is Right?
Do research to see what is available. Is it scalable to grow? Can it provide the extensive reporting required on travel and pollution savings? Differences between vendors can reveal differences between functionality. Be sure to ask your vendor about the software's success at managing riders, vehicles, coordinating schedules, social media integrations, supporting incentive programs and prizes to keep up interest and engagement in the program.
In the end, if you are concerned with the success of your ridesharing program, then learn more about the ways that rideshare management software can help to meet and exceed your projected goals. Contact me today to find out about the products that we offer and see if they are the right fit for your needs. And for an overview of what our products can offer, download the solution sheet.