Leveraging the Overlap Between Paratransit and New On-Demand Service Models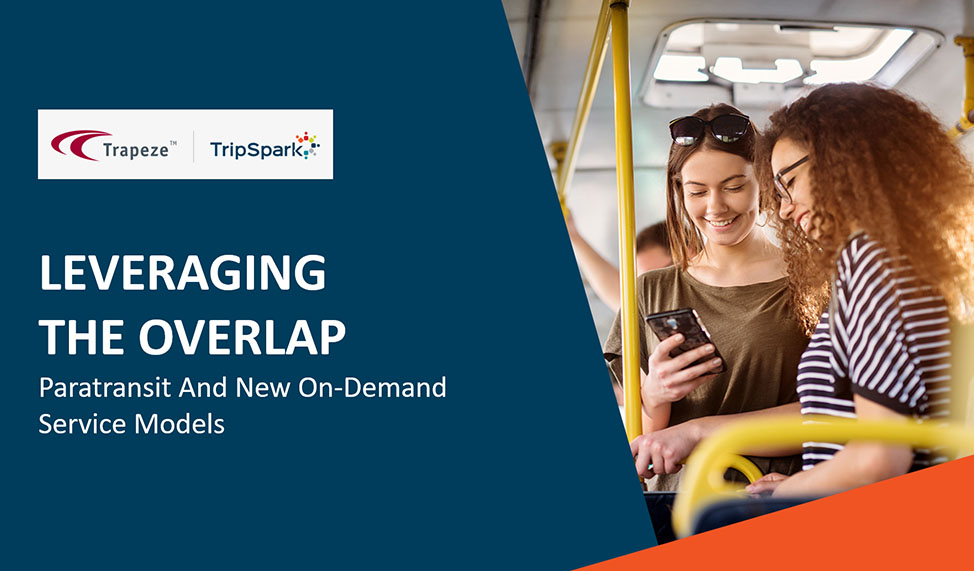 We were delighted by the turnout for our webinar and it was a great opportunity to connect with our agency colleagues again! For those who couldn't attend or had to drop off early, here's a quick synopsis of the event.
Tanya Brusse, TripSpark's Director of Product Management and Nila Zaman, Trapeze Group's Industry Solutions Manager got us started with identifying a few market trends in the on-demand space, the complexities of and overlap with paratransit and showcased how Lethbridge Transit has used this overlap to successfully start and operate their own on-demand service network – cityLINK.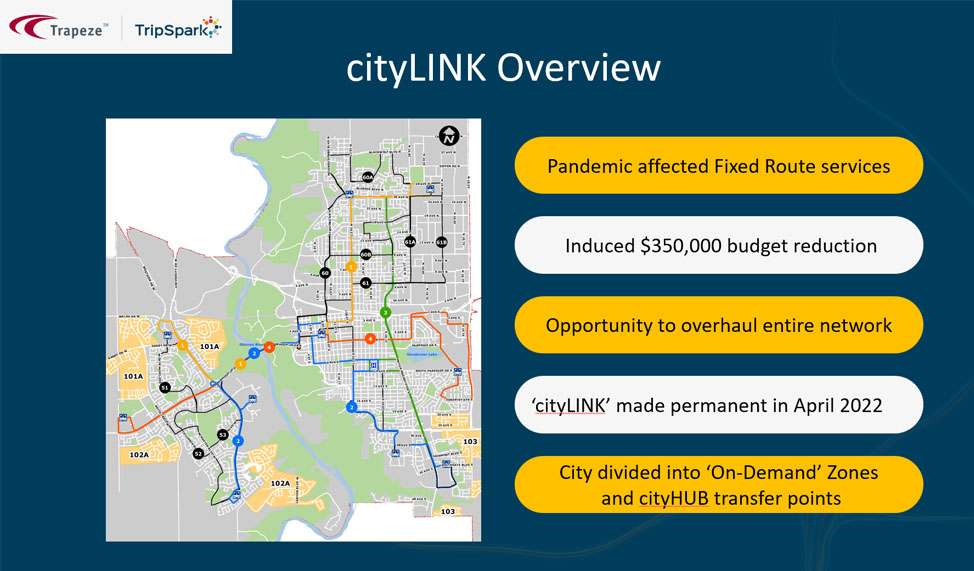 Paratransit is more than a 'space' type
We delved into this very prevalent misconception about paratransit and touched upon various complexities it involves – managing eligibility, accommodating drivers' needs, special considerations like who can/cannot ride with someone and several others.
The panel highlighted the importance of factoring in these considerations while starting on-demand services and showed how agencies could avoid retraining staff and juggling between multiple software vendors by using a simple add-on to 'paratransit-first' platforms like TripSpark Novus or Trapeze PASS, to achieve their on-demand goals easily.
Benefiting from the Paratransit-On-Demand Overlap
Tim Sanderson, General Manager of Lethbridge Transit detailed how they leveraged their existing hardware and software to start the cityLINK project, where the city was divided into multiple 'on-demand' zones. They also enabled their residents to book trips via the Rides-on-Demand app, which has gathered so much popularity over the course of a year that 80% of Lethbridge Transit's on-demand trips are now booked through it!
Tim also showed how the cityLINK project, powered by TripSpark's Novus platform, helped Lethbridge Transit achieve a variety of goals on the financial and operational fronts, like extending their service coverage area & time and complimenting their fixed route services efficiently, while maximizing driver and fleet efficiencies and reducing their operating costs.
For more such insights into this topic and Lethbridge Transit's success story, check out the full webinar recording by clicking below.