Our Fixed Route Software Creates Emergency Schedules Quickly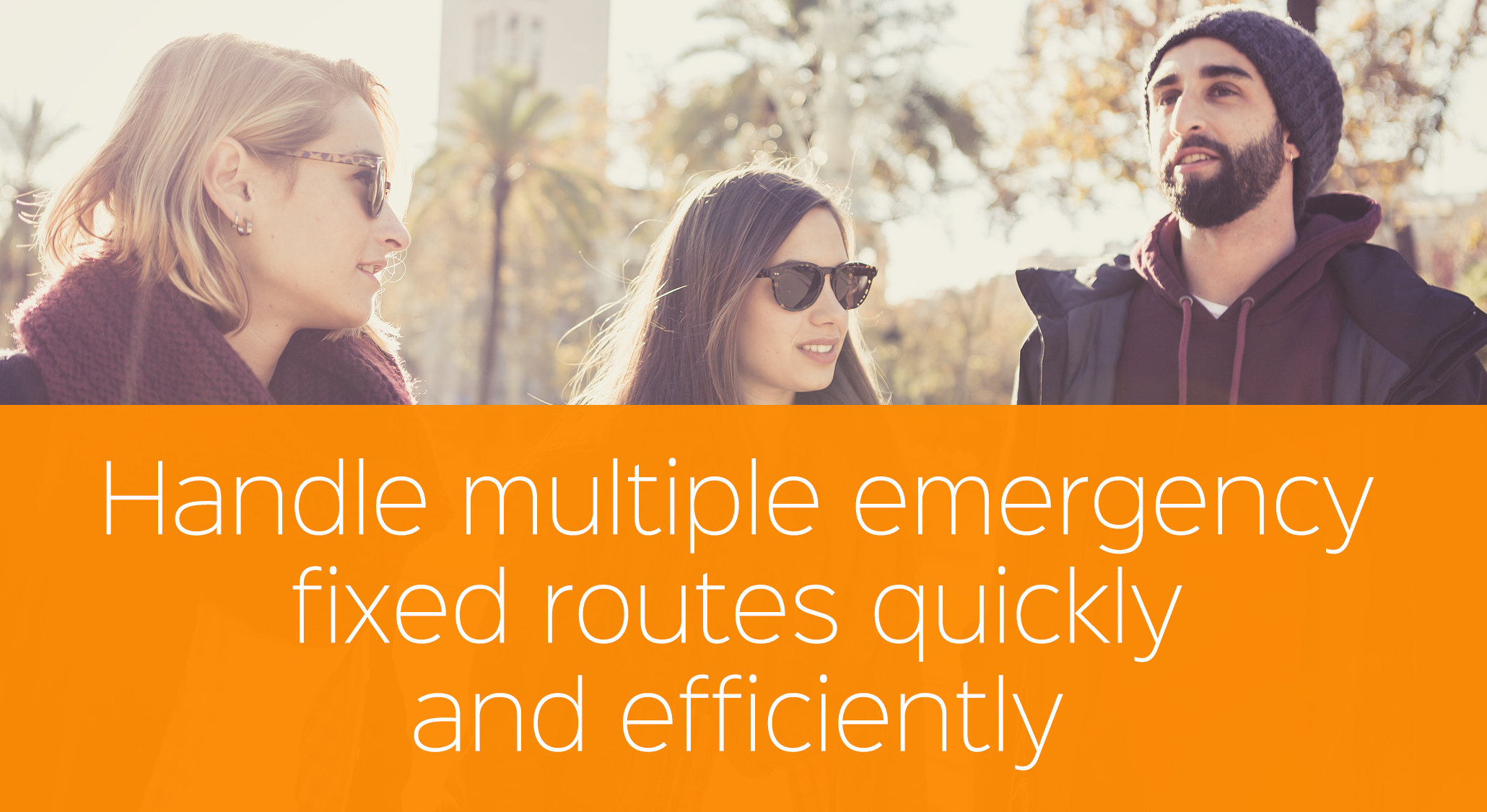 TripSpark is excited to announce the latest add on for our fixed route software Streets ITS customers. Built around the industry demand for a more efficient method for generating emergency schedules, Detours is set to change the way you operate. Our goal was to find a solution that could save schedulers time and Detours does just that. Dealing with planned and unplanned events is simply a matter of enacting the system. This allows you to maintain service no matter what occurs.
Road construction
Bus stop constructions
Floods
Parades
Special Events (like a football game)
It allows your schedulers to automatically generate patterns based on not just one, but any multiple overlapping service interruptions. But where Detours shines is in its ability to be turned on and off.
The Need for a Better System
Traditionally, creating a route detour meant an enormous amount of saving and posting (duplicating schedules) and then re-posting once the route needed to be returned back to the original schedule. This system gets even more complicated when multiple detours are required. Our current fixed route software clients explained how tedious this process can be and how they wanted an alternative to creating temporary bus stops and altered routes efficiently. Because Detours is able to bypass much of the work, it has the ability to save schedulers a great deal of time. With the flip of a virtual switch, emergency routes can be enabled and just as easily, be disabled. They can also simply set a specific activation period to automatically control the duration of an emergency schedule. Drivers see the detour only when it is active so there's less confusion on their end. There is less data to store as well. Each time a schedule is posted, it adds to the amount of storage required by a database, which can cause performance issues over time.
Detours: The Fixed Route Solution
Streets is already a powerful tool for monitoring a transit's total operation. But with the addition of Detours, your operation can function more flexibly and handle multiple emergency routes quickly and efficiently. As well, your operators have access to detailed data being collected from in-vehicle devices in order to track ridership at newly created temporary stops. This can reveal stops that may be operating below expectations. Using traditional methods, you cannot write a report that references both the scheduled and service interruption data. Our new add-on addresses this issue as well.
If you're interested in what Detours can offer you, talk to a fixed route software specialist to see if our service interruptions module can benefit your agency. This is just one of the many integrated add-ons that increase the functionality of our already robust software solutions.