Ridership Recovery & Managing Staff Shortages with Technology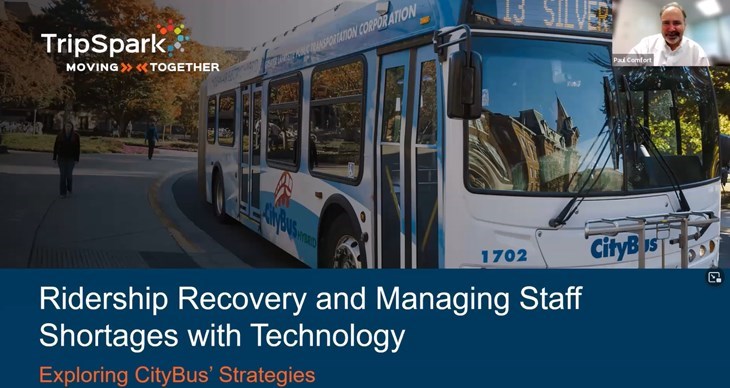 We want to start off by thanking everyone who attended and participated in this webinar! We had a great time interacting with our agency colleagues and for those who couldn't attend or had to drop off early, here's a quick synopsis of the event.
Our hosts Jenn Van Geem and Paul Comfort had some insightful conversations about issues like staff shortages and ridership recovery plaguing our industry right now and showcased CityBus' strategies for managing these problems successfully.
We were intrigued by the results of some of the discussions like these, which threw up some new insights into how agencies are now looking at the future.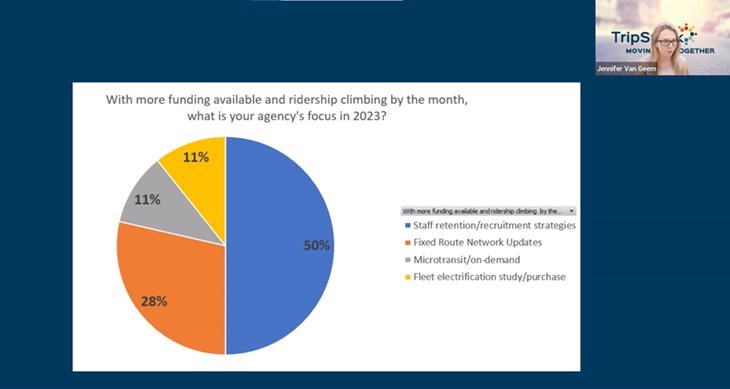 CityBus' Strategies
We took an in-depth look at how CityBus responded to their riders' needs during the COVID-19 pandemic and used passenger information technology to address the pandemic-induced disruptions successfully. Some of the key highlights of our discussion revolved around how they –
1. Managed driver shortage issues
2. Improved on-time performance
3. Addressed riders' covid-related health concerns
4. Boosted ridership growth
5. Adapted their service network according to riders' travel patterns
The Magic of Marketing
Contrary to popular thought, this is undoubtedly one of the most cost-efficient ways to not only address all the issues successfully but also has significant long-term benefits like increased ridership numbers, easier staff recruitment and reduced operating costs.
Creating your agency's 'value proposition' a.k.a preparing for questions like "why should your town's residents use your bus?" is more important than ever now. We understand that its easier said than done and so, we've listed several strategies for you to get started with marketing your agency the right way.
Right Information, Right Time and Right Technology
Empowering passengers with the right information at the right time helps them make decisions about their upcoming journeys easily, while helping your agency manage staff and vehicle deployment efficiently. We answered several questions like –
How do you prevent bus bunching?
Are your riders informed about any potential delays to their journey right away?
How do you manage your riders' expectations?
We also shared some great examples, like how CityBus used their MyRide app to communicate directly with their 27,000 app users, understand their needs and creatively manage their riders' expectations on bus arrival times & quality of their journey, to garner their riders' trust in the reliability of CityBus' services.
For more such interesting insights into CityBus' strategies, check out the full webinar recording by clicking here.