The Real Time Benefits of Real Time Arrival Info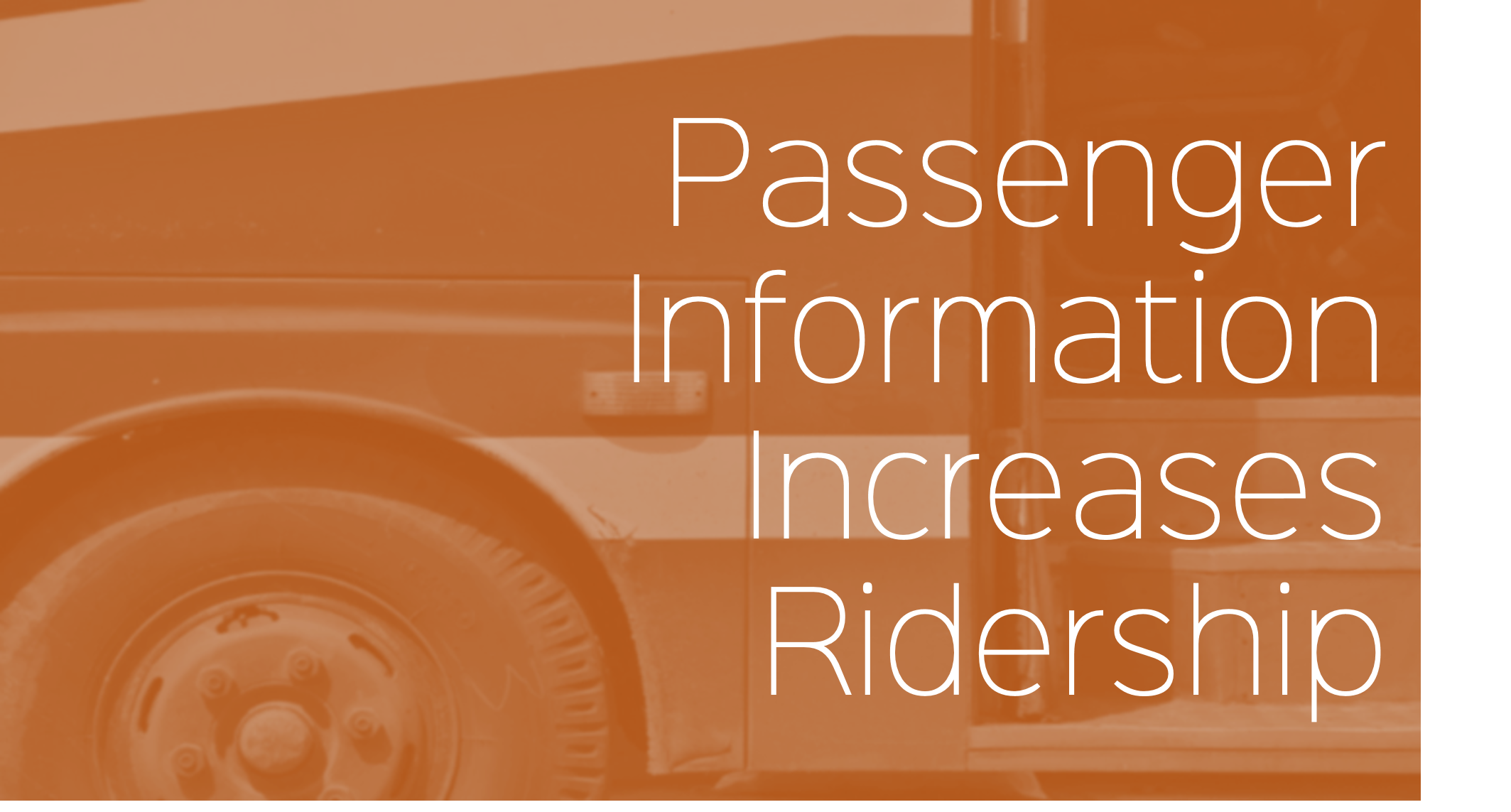 It's sometimes difficult to quantify how the habits of transit users can affect an agency's bottom line. We have an infographic that shows how passenger information increases rider satisfaction simply by alleviating the stress of wondering when their bus will arrive. However, this statistic simply suggests an overall emotional response to the transit experience, it doesn't necessarily translate into some real world revenue. Our infographic describes how 85% of passengers said they found waiting more preferable when they had better information about arrival times. Linking this statistic with some hard evidence of the return on transit investment (RTI) has been difficult in the past.
2% Increase in Ridership
In this CityLab article, Eric Jaffe writes that a study conducted by Candace Brakewood of the City College of New York measured a jump in ridership of 2% after the city implemented a passenger notification system. This accounted for an estimated increase of $6.3 million in new revenue that would be felt over a three-year period. While there are a great many variables that can affect ridership, the study found evidence that their bus tracking and passenger notification system had a direct influence on ridership.
Does it Take Revenue to Make Revenue?
So what can an agency do that is struggling to implement a system-wide upgrade including fixed route software solutions and passenger information systems? The financial situation may not be as dire as one might expect. The article suggests a long-term plan that can include a multi-stage implementation timeline. In the article, Eric explains that, "a city struggling to pay for real-time programs may find it easier to locate money for the highest traffic lines and then use the new revenue to expand system-wide." In other words, spending on technology for improving key routes can actually help to raise the funds needed to increase the breadth an agency's technology offering. What technology does your agency currently offer and what are its long-term goals? Now may be the time to set your developmental sights higher.
Learn More about Fixed Route Software Solutions
Integrated systems linking CAD/AVL, real time bus locations and schedule information to passengers is what our fixed route software solutions are designed to do. The more accurate the data culled at the source, the better the data on the rider-side information system. Now, hopefully, there is some hard evidence to show how technology and information sharing can directly affect an agency's ridership numbers and therefore the bottom line.
Check out this quick overview video on TripSpark Streets ITS to see how fixed route software integrates with passenger information systems to create a total system works together to create efficiencies both in the office and provides advantages to the rider on the bus and on the street.