The Role of Microtransit for Better Equity and Inclusion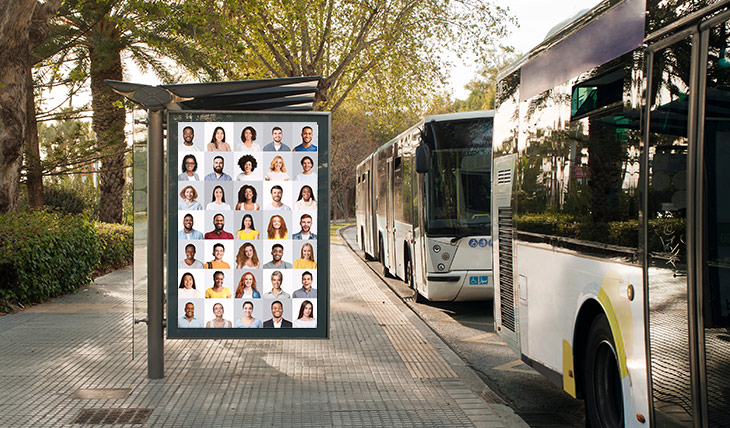 According to an eye-opening article, Who Rides Public Transportation, by the American Public Transportation Association (APTA), nearly 70 percent of all Americans who depend on the bus for their transportation needs, make less than $50,000 per year. This proves that lower-incomed individuals rely more heavily on public transportation than those who are wealthier.
A transportation divide
Across the country, more and more transit agencies and cities are turning to on-demand microtransit to expand and improve public transportation options for low-income residents. The reality is that most lower income individuals can't afford to own a car and have therefore been greatly underserved by traditional transit networks.
When COVID-19 hit, a great majority of higher income earners began working from home and using their personal vehicles for necessary travel. On the other end of the spectrum, millions of lower-income Americans didn't have the same luxury and opportunity. They needed to get to and from their jobs and other destinations despite sweeping changes in how transportation options have changed since the pandemic, to maintain health and safety.
Rides on Demand – conveniently getting riders from A to B
Today, many agencies offer riders fast and convenient ways to book their trips. Take TripSpark's demand-response software platform, Rides on Demand. It's an on-demand transportation service that uses a real-time app for smartphones, so riders can book their trips instantly (or via a phone call) and get where they need to go, easily.
Microtransit – a mobility lifeline
Amid the many shutdowns we have all experienced, on-demand transit has pivoted to serve specific community needs, such as food delivery to the vulnerable population, and transporting hospital and other frontline workers to their jobs, in the overnight hours. In fact, ATPA's data shows that dynamic, on-demand public transit has proven to be a mobility lifeline for those in low-income areas during this crisis.
"No one left behind"
Paul Comfort, Trapeze Group/TripSpark Technologies' SVP and Chief Customer Officer, recently hosted a podcast segment on his show, Comfort's Corner, about the role of microtransit for equity and inclusion. As a thought leader in the public transportation space, Comfort sees public transportation's role as to improve equity and inclusion for those who need it most – firstly it was for the elderly and those with mobility challenges, and now, for those who are underserved.
Comfort believes that microtransit is the hottest trend to emerge from the COVID-19 pandemic. When the pandemic hit, transportation providers made major changes to their service, based on changing ridership demand, and to adhere to health and safety requirements. This included altering transit routes and changing frequency of trips. These changes immediately impacted those who had no other means of getting from point A to point B. The silver lining is that microtransit has been the solution to the transit shortage problem. Comfort explains that "microtransit fills the transit gaps, and it ensures that no one gets left behind."
Riding into the future with microtransit
Significant data across several US cities has been gathered recently, that suggests that microtransit has been a vital public resource for lower-income individuals since the start of the pandemic.This information, along with great insights shared by transit thought leaders like Paul Comfort, help the transportation industry to look ahead to the long term need for microtransit as part of the equity and inclusion solution.
By joining the microtransit movement and integrating on-demand options into existing public transit infrastructure, transit providers across the country can better serve their communities with affordable, convenient public transportation, and promote economic mobility for all. 
Resource:  https://www.greenbiz.com/article/data-proves-demand-transit-essential-equity