Transit Funding Has Arrived: Now What?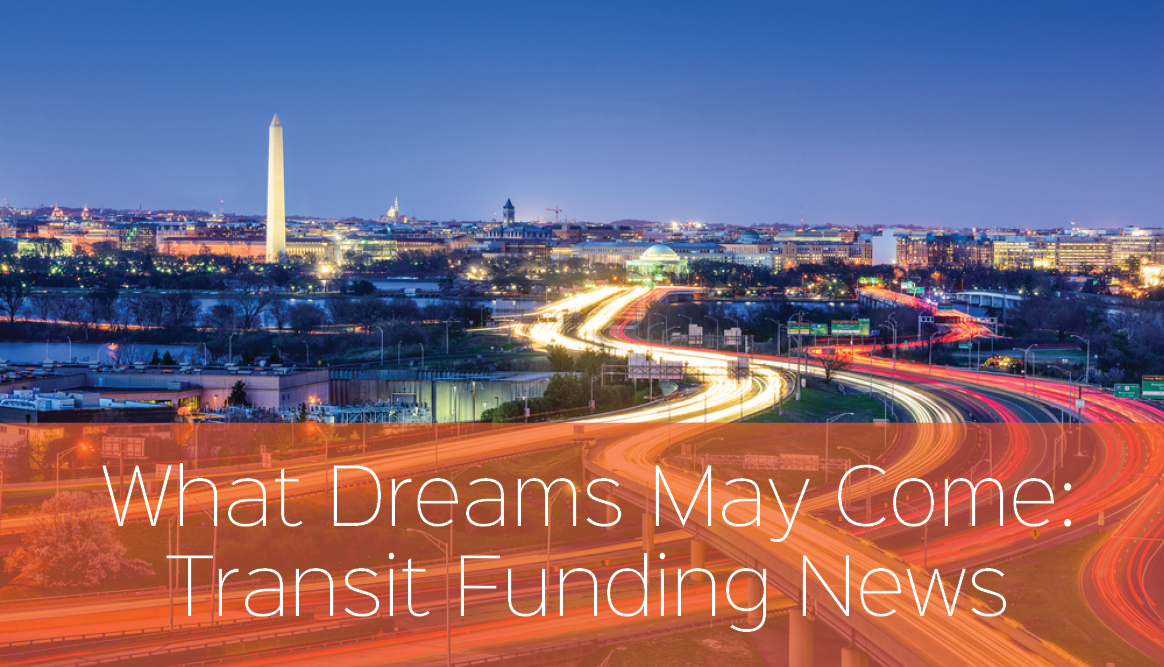 We are so excited about the recent passing of the FAST program. As long-standing vendors to the transit marketplace, our job is to work along with you to provide solutions which help agencies best serve customers efficiently and cost-effectively. We work with our clients to coordinate their funding with their technology purchase. So the FAST program funds make it easier for our clients. This makes it easier for us. The FAST funding helps us best plan alongside our customers to bring new technology to them (and you).
We're Getting Ready for New Year
TripSpark has dedicated staff analyzing the FAST bill to access and share what we feel are the most efficient means to win and use the funding to enhance transportation systems. What have you had on your transportation funding wish list? With an influx of dedicated dollars, the time has come to develop both a transit funding plan, as well as to begin the grant process.
Listen to The Experts on Locating Grants
In one of our recent webinars on funding, our guests disclosed a great deal of information regarding the many grants that are available. As well, they talk about resources and websites that can assist agencies in locating some hard-to-find grants. If you're interested, you can watch the recorded version here: https://event.on24.com/eventRegistration/EventLobbyServlet?target=reg20.jsp&eventid=964314&sessionid=1&key=E7D4581410DBAC85A48E54232C5A5BD8&sourcepage=register
While we heard how agencies can successfully locate funding opportunities, there is still the question of what to do next. It's important to address the actual grant writing process in order to turn dreams into realities. An agencies might not have a dedicated grant writing department or staff, so we realize that creating an effective application can appear daunting.
Stay Tuned for our Transit Funding Grant Webinar
As more information is shared, we will continue to post our ideas on how to best use this money to get the most bang for your buck. But it's been my experience that research should begin right away. It's extremely important to create grant proposals that are accurate and effective. This is why we're hosting an informative webinar on January 19th at 1pm EST. We will address the overwhelming subject of effective grant writing and the top mistakes that transit agencies can easily avoid.
Check back here for more details regarding the January Webinar and get ready to register. We'll send reminder emails out in the New Year. Until then, happy holidays and may all your transit wishes come true.