TripSpark's Ignite 2023 Recap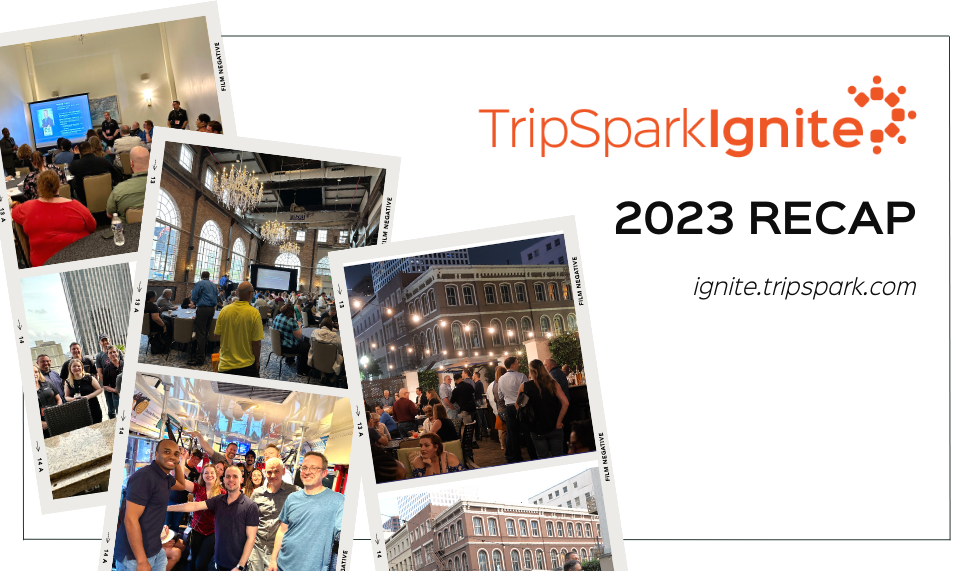 Do you still wake up with jazz songs in your ears and the Novus roadmap in your mind? No? Well, let's take you back to this year's Ignite 2023 user conference—plus, find out "save the date" details for Ignite 2024!
A snapshot of Ignite 2023
Let's start with a trip down memory lane in the form of our Ignite 2023 highlight reel:
Inspiring Presentations
From industry hot topics to concrete product sessions for users, there were plenty of presentations and 1-on-1 solution center meetings packed into three days at the NOPSI Hotel.
On Day One, Mike Bismeyer gave us an inspiring keynote about the power of kindness advocacy in the transit community, and together we raised over $3000 for the local Ronald McDonald House, which represents over 50 family trips.
On Day 2, Scott Bogren of CTAA kicked off the day by speaking about The Transit Outlook in 2023 and Beyond. On Day 3, TripSpark's GM Rob DeSantis and Modaxo's SVP and Chief Customer Officer Simon Ferguson gave the final keynote on TripSpark's trajectory and how our customers benefit from the talent, expertise, and long-term stability that comes with being part of the Modaxo family of people transportation technology companies.
TripSpark and Routematch experts facilitated the product and industry hot topic sessions, but just as crucially, we had co-presenters from agencies across North America. For example, Karl Farnsworth of Kitsap Transit hosted his very own session On-Demand Best Practices, Muncie Transit cohosted Using Technology to Empower Riders, and Grand Prairie Transit and St. Cloud Metropolitan Transit Commission provided motivating and concrete insights into the topic of Diversity, Equity and Inclusion.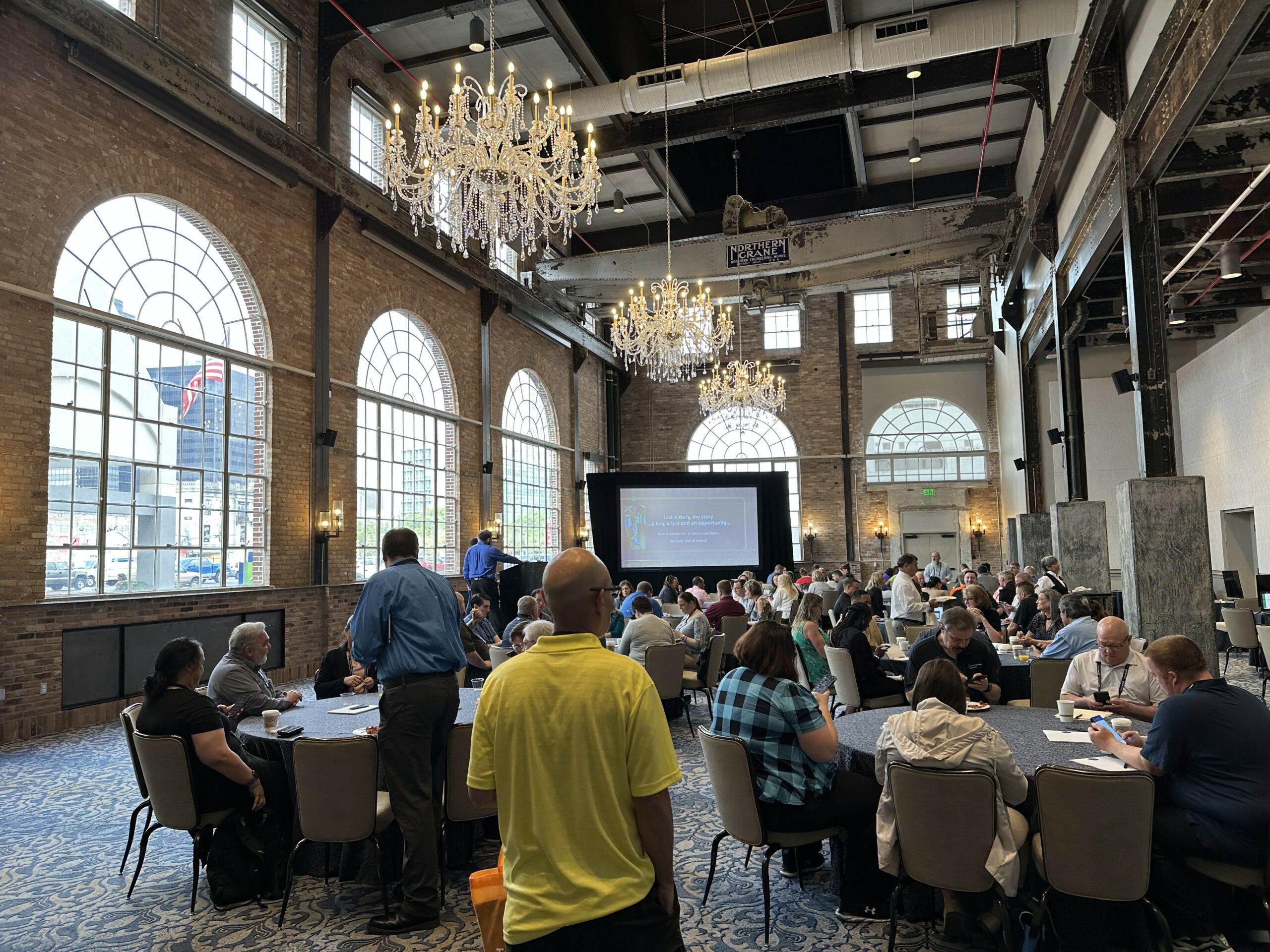 There were so many more powerful presentations, so review them all! The slide decks are now available on your MyTripSpark.com account. You can find them under "Training" » "Ignite Presentations" in the navigation menu.
Exploring the Big Easy 
In the midst of all that work talk, plenty of you (and the TripSpark team) headed out on the town to discover New Orleans each evening via its historic transit system, a walk down to the Mississippi, or more likely, over to Bourbon Street.
Save the date for Ignite 2024
Are you smiling as you look back at this year's Ignite? Prepare to smile even brighter—we're officially planning Ignite 2024!
Save the Date – Next Ignite will take place in (exact dates TBD)
More details are coming soon about the location, early bird rates, and team discounts. We understand you need to budget for your team's Ignite trip, so we recommend allocating USD $2-2.5K all-in (including hotel) per team member you plan on sending.
Trust us, based on your great feedback this year, we're taking Ignite 2024 to a whole new level. Stay tuned!