Web Content Accessibility Guidelines (WCAG) for Transit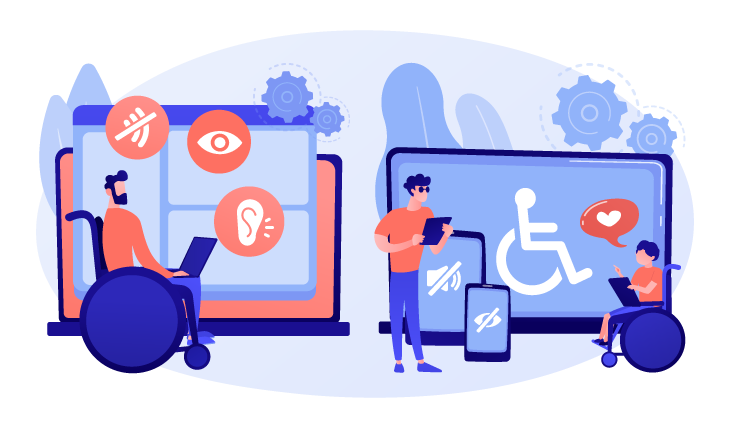 What are Web Content Accessibility Guidelines?
Web Content Accessibility Guidelines (WCAG) 2.0
defines how to make Web content more accessible to people with disabilities.
1
Simply put, Web Content Accessibility Guidelines exist to make web pages, applications and platforms as functional as possible for all individuals, regardless of age, or physical or cognitive abilities.
The Importance of Web Content Accessibility Guidelines
The web is essentially meant to be functional for all those who can access it. However, in this case, we need to remember that "accessibility", does not simply mean having access to the internet. Web content and applications should inherently be easy to use by most, without the need to adjust it, and support individuals who may need to adapt it. Accessibility entails an extensive array of disabilities, which can be:
Visual

Auditory

Physical

Speech

Cognitive

Language

Learning

Neurological
The goal is to make web content and applications easily usable in general — for everyone — and it's these guidelines that help developers get there.
How Can Transit Comply With Web Accessibility Guidelines?
You may be wondering what transit has to do with web accessibility compliance. As transit agencies, your website and the self-serve tools and applications you offer to your riders, drivers and staff must consider accessibility. For example, WCAG 2.0 AA requires a contrast ratio of at least 4:5:1 for normal text and 3:1 for large text.
2
  Things as simple as signage and infotainment, with the requisite contrast and colors, can make transit more practical for everyone— particularly for those with disabilities.
WebAIM offers a great tool
to help your agency chose the compliant colors.
TripSpark's Self-Serve Tools and Applications Accessibility
MyRide: 
TripSpark's
passenger information system
, MyRide, gives riders up-to-date transit information from their mobile device or desktop. MyRide websites are accessible based on 
aXe
 v2.4 Accessibility compliance test and the default website color theme meets the WCAG 2.0 AA requirement.
Passenger Portal: 
TripSpark's Passenger Portal, a web-based platform, enables riders to
manage all aspects of their trips
online. "The web portal allows users to fully customize pages, colors and images, giving them options for ideal visibility (an important criterion for web content accessibility)." Your agency can also rebrand the application and modify colors based on your rider demographic and abilities. Following an accessibility review in September of 2020, it was deemed that Passenger Portal's website demonstrates significant consideration of accessibility.
At TripSpark, we routinely perform accessibility checks in an effort to enhance our users' experience with our self-serve tools, web pages and applications. By adhering to Web Content Accessibility Guidelines, our goal is for all users, including those with disabilities, to have a positive experience.