The Difference Between Cheap and Affordable Fixed Route Software Solutions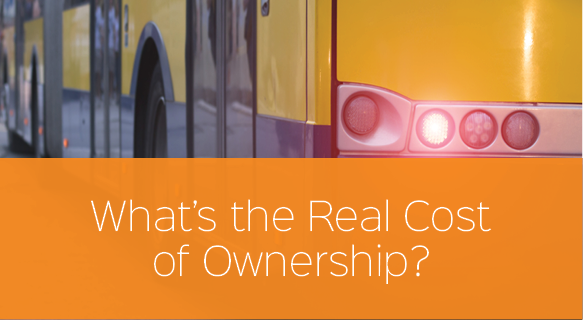 We've all read the reports showing how agencies are facing dire budgetary concerns. At the same time, every agency is looking to outfit their operation with the best equipment and technology they can afford. Let's face facts. Everyone is looking for the cheapest (best value for their money when it comes to) fixed route software solutions they can find. The problem with vendors offering a "cheap" product is that there is a concern that the solution won't be robust enough and that it won't do what an agency requires of it. From a vendor's sales standpoint, this poses a difficult problem: How to provide fixed route software solutions that outperform expectations, but without calling it cheap.
Determining the Total Cost of Ownership
When a product has a low price tag, it usually means that it will have to be replaced sooner than a product that boasts resiliency. This is the sales philosophy behind planned obsolescence in the technology sector and anyone who's owned a smartphone over the past 10 years will understand what this means. The long-term costs of ownership will depend upon a number of factors, including:
How much will upgrading software and IT intervention cost?
How long will it take to train or re-train staff?
What is the implementation costs/timeline of a total fixed route software solution?
Will new products integrate or will a system-wide change be needed?
For example, if you choose tablets as your in-vehicle technology, the upfront costs of purchasing consumer grade hardware and installing it in your vehicles might carry with it an attractive price point. Then consider how long a store bought tablet lasts, when its operating system will become obsolete and how much airtime charges will cost (the data usage can be massive with a tablet option.) Don't forget, cellular providers are happy to subsidize the upfront costs of the tablets with the purchase of data plans, but if you were in need of a replacement, before you are eligible for an upgrade, you may be required to pay top dollar. Your 5-year financial plan might be hugely improved if you purchase a ruggedized Mobile Data Computer instead. Check out this infographic to learn more about the debate between tablets versus MDCs.
How to Keep Fixed Route Software Solution Costs Down
A lot of software vendors sprouted up to fill the void in the marketplace in the past 10 years. This did a great job of keeping competition high and driving prices down. As the industry has matured, public transit agencies have discovered that their initial purchase is not able to grow with them. To keep up with the techno-boom of the past decade, perhaps they now want to add in-vehicle peripherals such as annunciators, automatic passenger counters, etc.
Suddenly, that affordable product is 10 years out of date. Without the financial ability to install an entirely new fully integrated, end-to-end solution, an agency won't be able to evolve with the times and not meet the expectations of its ridership, which is ultimately a losing situation.
Implementation Costs Should Affect Your Decision
How much do you expect to pay for a fixed route software implementation, long-term maintenance, upgrades and training? How many days of IT support will you have to pay should you require a technician to visit your office? Does your vendor even offer 24/7 support? Implementation is an area that can also be streamlined in order to keep costs down. The longer the process, the bigger the cost. So while you might find an attractive deal on the software itself, the implementation costs can be hiding in the reeds.
TripSpark's latest generation of technology leverages 30 years of experience, across hundreds of sites, to provide value-rich systems that truly make a difference to an agency. Our goal was to leverage advancements in technology, to develop a system that would be even easier to adopt and more streamlined to implement – thus greatly reducing the costs and exponentially improving the ROI. Visit our learning center to download an infographic that briefly outlines the principal steps of a fixed route software solutions implementation process.