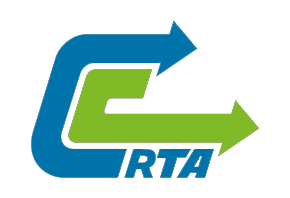 CCRTA purchased TripSpark's Medical Transportation software in 2009 and this software made all the difference in how we were able to manage our brokerage services, not only for the Human Transportation contracts we have with the state of Massachusetts, but also for the local agencies and organizations we serve.
Deputy Administrator/Travel Trainer
CCRTA by Land, Sea and Air
In 2019 alone, The Cape Cod Regional Transit Authority (CCRTA) provided over 1.2 million trips to riders in Cape Cod, MA. Superior customer service and mobility management, in addition to the establishment of a Multi Modal Transportation Committee, has enabled the CCRTA to deliver safe, affordable, and reliable transportation by land, sea and air.
Cape Cod is a Summertime Hotspot for Visitors
With its 15 towns, spanning over 400 square miles and surrounded by water, Cape Cod is a major hotspot for summertime travelers. During the summer months, the CCRTA increases their fixed route services to help keep their visitors connected to several local attractions. Cape Cod's ultra-comfortable weekend commuter train, the CapeFLYER, is equipped with all the amenities of a passenger train and runs from Memorial Day until Labor Day.
Keeping People Moving – It's All in the Numbers
Whether taking visitors to Martha's Vineyard or getting its residents to a local hospital, the CCRTA boasts some impressive statistics:
There are 7 year-round fixed route services covering all 15 Cape Cod towns

Over 1.2 million trips provided in 2019 with over 500,000 occurring during the summer months

More than 400,000 medical trips annually through their Brokerage Operations

ADA Paratransit Service provides 6,000 trips annually

The CCRTA is responsible for over 400 square miles of Cape Cod and the islands of Martha's Vineyard and Nantucket
It Hasn't Always Been a Smooth Ride
While the CCRTA works hard to meet and exceed their customers' expectations, there have been some bumps along the way. Some of these pain points included: on-time performance, scheduling, dispatching, billing, passenger, and vehicle management. Though Cape Cod's year-round population is over 210,000 residents, every summer, this number more than triples! These growing challenges opened the door for TripSpark's transportation management software solution. FLEX, PASS and MT has enabled CCRTA to track trips, ridership, fares, vehicles, transportation providers and most importantly, provide passengers with real-time information.
TripSpark and the CCRTA, a Winning Partnership
With rider satisfaction at the forefront, TripSpark's staff worked closely with the CCRTA to customize their software, services, and devices. Since implementing TripSpark's transportation software, the CCRTA has been able to keep a close eye on on-time performance and has enjoyed a solid increase in ridership. With more reliable passenger counts, the CCRTA has excelled at managing trips, passengers, costs, vehicles, and transportation providers.
More Than Just a Transit Agency
Today, the CCRTA are recognized across the state for their commitment to high customer satisfaction. By regularly conducting customer service satisfaction surveys online, by phone, mail and on vehicles with their passengers, CCRTA continually fine-tunes their services to ensure that their riders are happy. As a staple of Cape Cod life, the CCRTA is more than just transit for the region. Keeping in line with their mission, they are deeply committed to their deeply communities and place representatives on various advisory boards across the region.