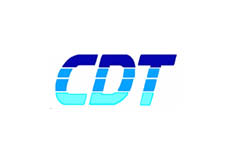 Cook DuPage Transportation
Paratransit service provider, contracted to Pace; managing Chicago ADA service
Providing data to support performance reports to their contractor
Ranger MDT for accurate data collection
Satisfied contractor; Pace is able to encourage more trips
About Cook DuPage Transportation
Operations at Cook DuPage Transportation began in 1975 with the purpose of providing transportation services to the Chicagoland disabled community. In 1985 they were contracted by the Chicago Transit Authority (CTA), which increased the complexity and geographic coverage of Cook DuPage's service offering. Over the next ten years, more importance was placed on Cook DuPage to deliver on-time performance despite the growing number of trips and service area. It was around this time that Matt Lundgren (the current General Manager) became involved with Cook DuPage. Matt has been with the operation for over 20 years and has seen immense changes to the manner with which drivers and managers collect, analyze and report on transportation events. Matt has worn many hats with CDT. Working in maintenance, as a driver, a scheduler, a call taker and dispatcher, it's safe to say that Matt knows CDT from top to bottom. Initially, Cook DuPage was using a dispatch system of their own design and had previously only used manual methods for data entry. The switch to using Mobile Data Terminals (MDTs) in the mid 90s was both an operational as well as financial success. By 2006, they were contracted by Pace, a premiere suburban transit provider, and one of the largest bus services in North America.
Collecting reliable trip data in real time was a tedious procedure for drivers. Manual practices prevented the sharing of information on the status of trips. The older MDTs they were using were limited in the amount of data that could be displayed and they lacked sufficient GPS tracking plus mapping. The demands of Pace, a high-functioning bus service contractor, encouraged CDT to switch over to the Ruggedized Ranger. With contract renewals every five years, Matt says they need to be able to consistently show the quality of their service, on-time performance and completed trips.
"Pace is asking for the data that only our MDTs can provide."
As a company-wide policy, CDT is committed to reducing average weekday service hours required to complete trips. In other words, time and efficiency are both their operational goals as well as the mandatory requirements of their contractor.
The Reliable Ruggedized Ranger Solution
Knowing where his vehicles are in real time enables Matt to monitor the quality of his service. He can immediately be alerted to events such as no shows, driver wait times, client travel times, as well as numerous other pieces of data that update automatically when a driver inputs data on their MDT. "The more information, the better," says Matt. And of course, this fluidity of trip taking to delivery of service helps to create a culture of reliability, as required by Pace, the Chicago Transit Authority and their riders.
"Our contractor is happy. They appreciate the data we can provide and it helps to maintain our relationship."
The Ranger helps Matt maintain everything in the system. Because of the Ranger's easy-to-use interface, drivers have no trouble inputting trip data quickly and safely. They are able to update manifests in real time, while the vehicle is stopped. Drivers appreciate the view screen that is able to display 10 lines of data instead of only 2 that their previous solution offered. Dispatchers are able to monitor both the events before and during a trip, as well as the precise location of each vehicle on a map to determine issues that might threaten their service delivery.
"The TripSpark system is invaluable at saving us time. It eliminates paperwork, saving thousands of dollars."
As Pace expands its operation, CDT will be prepared for the increased expectation of quality reporting and accurate data collection. As an overall result, CDT is able to offer the tools and training to their new drivers to ensure that their fleet continues to maintain efficient and safe practices. As well, they are able to reduce the amount of hours required to complete trips, which means they continue to achieve their company-wide goals.
"The Ranger allows us to work more closely with our contractor."
Cook DuPage looks forward to enhancements to the Ranger line with each new hardware update. We are proud to work with them to bring quality service to their contractors and their riders.