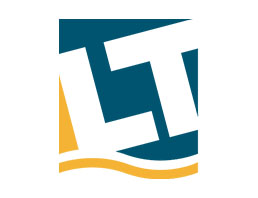 With Rides on Demand, we were able to reduce our expenses, increase our efficiency, and increase our ridership all at the same time.
General Manager, Lethbridge Transit
The Beginning of On-Demand Transit Service for Lethbridge
With a solid partnership since 2014, Lethbridge Transit was well into the TripSpark ecosystem with a full suite of fixed route, paratransit products, before the pandemic hit. In 2019, they received a directive from their city council to develop an on-demand transit system, to deliver service during off-peak times, and reduce operating costs. Coincidently, around this same time, TripSpark was in the process of defining a new microtransit app, Rides on Demand (RoD), that could leverage the powerful algorithm and other functionality of the Novus and PASS demand response, and vehicle operator software.
Maintaining Mobility During COVID
By March 2020, Lethbridge Transit's ridership had declined by 90%. They urgently needed to create a safer and more efficient way of getting the public around the city. Early into the pandemic, the focus was on essential and frontline workers, so managing COVID- related challenges, maintaining service coverage, and hours, became essential.
An Ad-Hoc Demand Response Solution
To ensure that transit could keep running in a safe and reliable way, Jeff Gillette, Lethbridge Transit's, GIS & Application Specialist, enlisted the help of the TripSpark team. Together they devised an "ad hoc" on-demand solution using Novus, the software they used for their paratransit service, Access-a-Ride. Lethbridge created a temporary on-demand solution, "Rides by Reservation", where riders got picked up at fixed route stops. The interim solution worked, and it accomplished their goal of being able to maintain reliable and safe public transit, until things could return to (a new) normal.
"Overall, we had a really successful four months with the Rides by Reservation service, and I think it was kind of like the alpha to the Rides on Demand service " – Jeff Gillette
Going beyond city council's directive to develop an on-demand transit system and reduce operating costs, Lethbridge Transit implemented an entire redesign of their fixed route system. "cityLINK", as it has been named, allowed Lethbridge Transit to realize $350,000 in annual savings. cityLINK focused on faster, more direct, high-frequency service, along high ridership corridors. The goal was to connect higher density residential areas with business areas, malls, schools, and hospitals.
Implementing Rides on Demand
Lethbridge Transit implemented TripSpark's microtransit app, Rides on Demand (RoD), a microtransit smartphone app that works with TripSpark's on-demand software platforms, Novus, and PASS. RoD allows transit agencies to provide convenient ride sharing service using their agency vehicles, with people heading in the same general direction, travelling together.
Working with their existing Novus software, the Rides on Demand deployment process was pain-free for Lethbridge. Up and running in a matter of weeks, with a minimal learning curve, and zero tech-related disruptions, RoD was quickly able to facilitate inter-neighbourhood travel, and connect those neighbourhoods to cityLINK. And Lethbridge was able to share the great results of cityLINK with on-demand service too.
In a recent webinar featuring Lethbridge Transit,transportation expert Paul Comfort spoke with Lethbridge Transit leaders, Tim Sanderson, and Jeff Gillette. They shared the full details of their amazing journey to redesigning their fixed route service, and add Rides on Demand, to successfully increase rider satisfaction, and manage their shrinking budget.