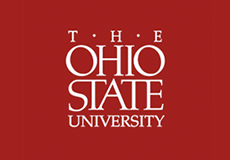 Out-of-date database system
A browser-based solution that affords OSU many functions
Increased power and efficiency of service, while keeping costs down
About Ohio State University
Ohio State University provides a paratransit service called Handivan. Their Transportation and Parking Services Department oversees it in order to ensure safe and dependable rides are available to all faculty, staff and students with a permanent or temporary disability. They operate 7 days a week and the system supports four vehicles (equipped with wheelchair lifts, raised roofs and tie-downs) performing around 200 trips daily. With that level of ridership comes a higher level of frustration, as you can well imagine.
The Handivan service was using an out-of-date database system. While they had embraced the digital era, the software they were using was mainly designed to store information. It did not have the automation capability of a truly useful demand response campus software solution. Because of the large ridership, they felt that each vehicle and trip wasn't being used to the optimal levels of efficiency. But at the same time, they didn't want to make extra expenditures in terms of vehicle and drivers.
"We were looking to overhaul our demand response dispatching, by making it more efficient."
Before the implementation of a new campus transportation software system, they spent a lot of time on the radio sending out notifications and responding to driver questions. As well, dispatchers spent a great deal of time simply locating their vehicles on the road. All of these issues conspired to create an inefficient system.
Campus Transportation Software Solution
Rather than merely having a database for information, they now have a browser-based solution that affords them a great many functions. They wanted a campus transportation software solution that provided them with the powerful tools they needed, but one that wouldn't take extremely long to implement. TripSpark software can be set up quickly. Having no need for an on-site IT infrastructure due to the off-site server setup means that very little technological training is needed to get the system to "go live."
"A turnkey solution was determined to be the most attractive, hassle free, cost effective method to meet our goals."
Ohio State now has a fully functioning paratransit system that delivers quick and efficient, on demand, door-to-door trip and even travels off campus to complete rides. Their service offerings were able to increase while costs were kept low. They can now offer the ability to update and add to schedules in real-time on the day of service. This means riders have more choices and freedom as to when they want to call upon their OSU's paratransit service.
"[the software] enables us to work with a complex daily schedule and provide a high level of efficient scheduling solutions."
The browser-based software is quick to learn, implement and to perfect. It allows dispatchers and managers to access the database from anywhere. But the automation is where OSU found the most advantage. By combining trips, Handivan is able to increase the productivity of each vehicle on the road. There is no need to purchase new vehicles, as they were able to increase rider capacity to very much the same degree as an added van.
"The software is straight forward and easy to use."
TripSpark and OSU found a way to implement a campus transportation software solution that not only increased the power and efficiency of its service, but also managed to keep costs down in the process.