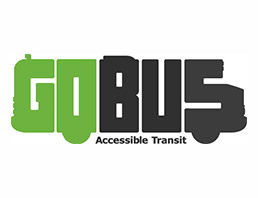 Over the last year, we've seen a significant increase in our passengers per vehicle hour mostly related to proper scheduling, with TripSpark being able to group customers and trips together more efficiently.
General Manager, MVT Canada
My name is Donna Power, and I work as Manager of Accessible Transit Services here at St. John's Metrobus. GoBus Accessible Transit is the paratransit service for the city of St. John's and the city of Mount Pearl. GoBus does approximately 700 trips per day. We've been using TripSpark since September of 2017.
Here in St. John's we use NovusDR, we use Notifications, Passenger Portal, Trip Broker and the Rangers, all from TripSpark.
Passenger Portal is an online web-based tool where customers can log into their own accounts, they can book their rides, cancel their rides, view their trip history and just generally manage their own bookings. In 2018, there was an average of about 1,400 bookings per month done through passenger portal. So far in 2019, we seeing over 2,000 bookings per month using the portal.
We've certainly seen a greater efficiency in being able to book more people on one bus then we had previously. Our passengers per revenue hour has increased since before we used TripSpark. So some of that in certainly attributable to the software for sure.
My name is Mandy Penney, and I'm a training support facilitator with Inclusion Newfoundland and Labrador. Given my schedule I book 5 to 6 trips a day.
If the passenger portal wasn't available, I wouldn't make as many trips because it would be too much work to always contact dispatch to see when my ride was coming and make sure everything was okay.
I really enjoy the passenger portal because of the freedom and independence it allows me to have in my life because I can take my own initiative, book my own trips, confirm that they're correct, make sure I don't miss anything.
Since the passenger portal has been live, my anxiety about using paratransit has greatly lessened.
The GoBus dispatch people go home around 12, sometimes 2 am, whereas the passenger portal is always online.
Notifications is an option for customers to be reminded about their upcoming trips. Notifications gives people confirmation and confidence that they're managing their trips as they want to.
Our riders can receive a variety of notifications: booking confirmations, cancellations confirmations, imminent arrival for when the bus is about 20 minutes away, no-show notifications and trip reminders the night before to confirm their trip the coming day.
Yes, I believe there is some reduction in no-shows since we've been able to offer notifications to customers.
Our drivers report back all the time that some previously chronic no-showers are there and are ready, willing and able to go through the doors as soon as they arrive. So that helps increase our efficiency as well. Text messaging with GoBus notifications is very easy because I already get lots of text messages, so it's just another one to add to it and it tells me when I can go downstairs and wait for my ride.
I really enjoy that 15 minute window because it gives me time to put on my coat and grab my bag and go downstairs. Because before the 15 minute window or text message was available, I used to be really nervous and I'd go down 30 minutes before my ride. So I'd spend a lot of time waiting.