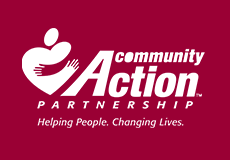 Community services organization with demand response transportation
Operating at capacity and difficulty coordinating volunteers and trip requests
Automation software to de-clutter schedules and coordinate drivers
Riders never left waiting and service to large geographic location improved
About Western Community Action
Community Transit of Western Community Action is a Community Action Agency located in Southwestern Minnesota, which operates a 5-county transit service in an extremely rural part of Minnesota. Since opening its doors on July 29th, 1965, WCA has been involved in and offered a number of social services, including: emergency shelter, food assistance and financial education. A part of what they do is to provide public transit service and paratransit options for all people throughout Southwest Minnesota, including the areas of Cottonwood, Jackson, Lyon and Redwood Counties. Because they serve an extremely large rural area, coordinating trips, safely communicating with drivers and integrating volunteer drivers is a challenge.
Over the past 28 years, demand has steadily increased and so in response, WCA expanded their service to include centralized dispatching in two areas: the cities of Marshall and Jackson. They employ the volunteer services of nearly 100 drivers, who, using their own vehicles, help to taxi around the enormous customer base. The main goal of the WCA is to find any means possible to connect people to transportation. Shelly Pflaum is the Access Coordinator for the WCA, but her passion extends beyond simply managing vehicles and staff. For Shelly, the WCA fulfills an essential community function, and her riders deserve quality service, despite the fact that their service region is immense.
"We have a large area to cover and a sparse population in that area."
With nearly 100 volunteer drivers on the road, it's extremely difficult to manage and dispatch with any efficiency or certainty. The increase in demand for "dial-a-ride" services also added to the scheduling confusion. The WCA also need to coordinate a flexible fixed route service with paratransit. Because of the overflow of callers, every available transit solution was being utilized and maxed out. Every vehicle needs to have the optimal amount of riders in it. With only 23 lift accessible busses operating, they couldn't afford to have any space go unused. Manual scheduling and planning were simply not helping them maximize the potential of each vehicle. As Shelly point out, "although we only have a certain number of trips, we still need to make sure we're covering those as efficiently as possible."
Safety is also an issue. The problem is, time being a factor, it was sometimes difficult for drivers to enter data or to accept a new trip in a completely safe manor. Using pen and paper, a driver may find themselves scribbling while at a stop light. When drivers need to enter data into their manifests, they're normally supposed to pull over, but as Shelly admits, "I take transit, I know, sometimes they didn't pull over."
Paratransit Software Solution
A paratransit software solution was enacted to handle the sheer volume of riders that the WCA was trying to coordinate. The ability to calculate routes and pass optimal schedules on to their volunteer drivers became instrumental in maximizing vehicle utilization ratios. Call takers now have more power and a database of information at their command. It's far easier to answer specific questions about departure and arrival times of every vehicle on the road. The software allows for easy report generation to help with their ability to show areas of productivity and uncover areas of inefficiency.
"TripSpark has increased our reporting capabilities."
Coordinating with their remote Jackson site has helped WCA connect more riders with rides, which has greatly enhanced their overall service offering. Their commitment towards social services, enabling their community and caring about quality of life is supported by the TripSpark paratransit software suite. Their "dial-a-ride" program no longer struggles to keep up with demand. Complex faring systems stemming from their diverse ridership is another area that automation and data synchronization have helped. But the in-vehicle mobile data app has made has made the most significant impact on the front lines of WCA's riders and drivers.
"The tablets have increased safety on the road. The safety component for us is HUGE!"
The reporting capabilities have also helped to produce data that has a direct impact on the bottom line of Shelly's organization. She describes the way business was done before software by saying, "When [WCA] was working on pen and paper, they didn't have the ability to track data." For example, trying to collect accurate data on the number of monthly wheelchair trips or types of mobility aids required by riders was unreliable.
"The ability to track data and verify it easily, has allowed us access to more funding."
In-vehicle tablet apps have completely changed the way that WCA drivers operate. "Our drivers don't have to pull over to add a trip," says Shelly, which in turn leads to increased safety for both drivers and riders alike. Turn-by-turn directions are available when drivers require specific guidance and the constant communication with dispatch means that messages can be safely passed back and forth throughout the day of service. Data collection is also made automatic with a digital manifest. Again, this makes customizable reports incredibly reliable and accurate. Drivers simply press a button on the screen and the back office paratransit software immediately records every: event, piece of data such as mobility aid type, arrival and departure times and much more.
Shelly says that her staff would certainly never think about returning to a manual system for scheduling and dispatching. Drivers who had been using traditional pen and paper manifests (who may have originally been wary about the shift) agree they completely prefer an in-vehicle mobile data app on a tablet. And when Shelly asked a new driver what she thought about the tablets with the mobile data app installed, her driver's response was:
"I've only ever known tablets and I can't imagine going without them."
By implementing TripSpark paratransit software, Western Community Action has been able to manage drivers and trips efficiently and maximize vehicle usage. All while maintaining a safe operation.