Microtransit (Including First-Mile / Last-Mile)
Rides on Demand, an iOS and Android app for TripSpark's demand-response software platform, allows your agency to offer riders a transportation service that sits in between fixed route transit and more individual transportation options. It provides a new way to book travel, taking advantage of the industry's most widely used scheduling engine. Improve your agency's ability to maximize resources, increase efficiency and flexibility, and provide your customers a convenient way to book on-demand rides.
Design your service to meet your unique needs
Your agency can opt to have dedicated transit-on-demand or support mixed service, where paratransit and conventional riders travel together in the same vehicles. This allows you to maximize resources and reduce road congestion in your communities.
Alternative to fixed route service on low performing routes or during off peak hours
Offer service in low-density areas or areas inaccessible by conventional transit and where public transit is currently unavailable
Plus, other scenarios that will help you realize your mobility on demand goals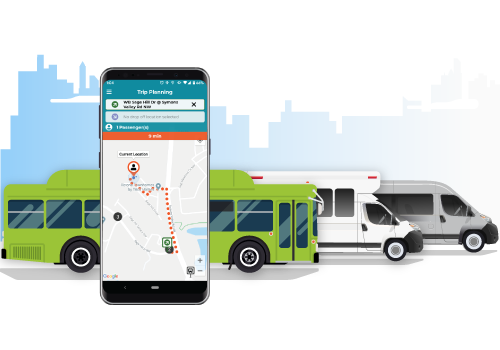 Getting started is easy (for you and your riders)
Introducing the Rides on Demand app that works seamlessly with our existing demand-response software – there is no need for your employees to learn or support a new platform
Riders can self-register or log in with Facebook or Google
Agencies can customize the app to reflect their branding and share service information with riders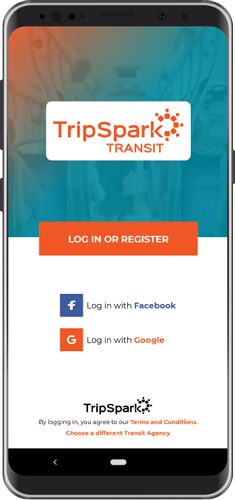 Streamlined ride booking and travel
Users can book rides by selecting a stop close to them on the map or by searching for a specific stop, address or point of interest
Users can book rides for themselves and others as well as additional space for wheelchairs or bicycles, for example
Pick up and drop off riders at common locations and stops, reducing travel time and increasing passengers per vehicle hour
Option for riders to call in to the agency to book rides on their behalf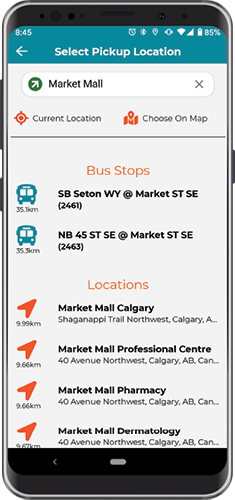 Reliable Real-Time Information and Directions
Users can be notified via SMS when their ride is approaching and can view the vehicle on a live map throughout their journey
Convenient walking directions are provided to pick-up location and final destination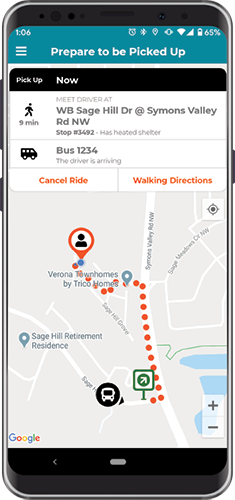 Rides on Demand Animated Overview Video
Rides on Demand (Microtransit)
Want to learn more about TripSpark's flexible microtransit solution? Click the button below to download the Solution Sheet to learn what Rides on Demand can do for your agency.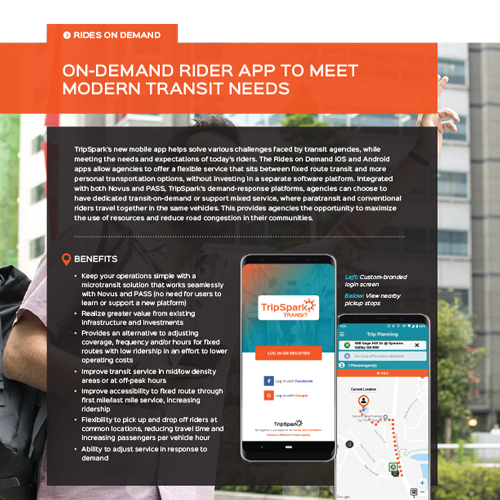 Microtransit / Mobility on Demand Resources