2022 TripSpark Recap – Highlights & Happy Holidays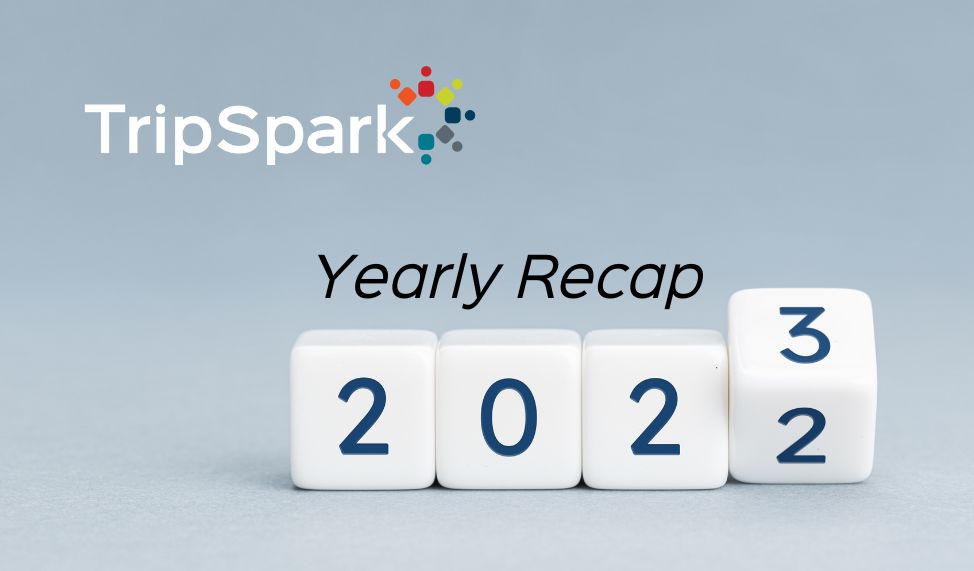 2022 was a great year as we got our lives back to normal after the pandemic. Looking back at what we've been through so far, here's a compilation of some of the major news and topics we shared with you through the year.
Starting off with the biggest one of the year, this was a momentous occasion for all of us in the TripSpark family. Based in Atlanta, Georgia, Routematch serves more than 350 transit agencies across North America and Australia, helping them to transform rider experiences and manage operational costs. 
With the acquisition, Routematch products have now become part of TripSpark's overall solution offering, further boosting our capabilities to provide transit agencies with the most cutting-edge technology for Fixed Route, Demand Response and Mobility-On-Demand services. Read more about the acquisition here.
In line with CUTA's fantastic guide on some of the things to consider while staring your own on-demand transit service, we published a getting started guide to give you a quick overview of the on-demand space and the right questions to ask yourself for its applicability to your agency. 
We recently highlighted the achievements of our partners at Lethbridge Transit (AB, Canada), who joined us for a webinar to share the success story of their on-demand network – cityLINK and showed us how they successfully bridged the gap in providing these two overlapping services with the help of TripSpark's unified Mobility-on-Demand Platform Novus. 
We opened up early bird registrations and announced the full agenda for our upcoming user conference in April 2023. TripSpark Ignite is a great opportunity to reconnect with your peers, learn from their challenges & achievements, discover some of TripSpark's latest solutions and get some face time with the team over some great food and entertainment! 
If you haven't registered already, click here to do it now and save up to $250 in early bird discounts!
With a great year almost behind us now, we are raring to get going in 2023 with a lot of exciting new developments lined up that will make managing your services easier and enable you to improve your rider experience even further. Stay tuned for some announcements from us shortly. 
And as always, if you have any questions or need any help with anything transit, just get in touch with us anytime. We'd be happy to help!