7 Reasons to Know Mike Dukart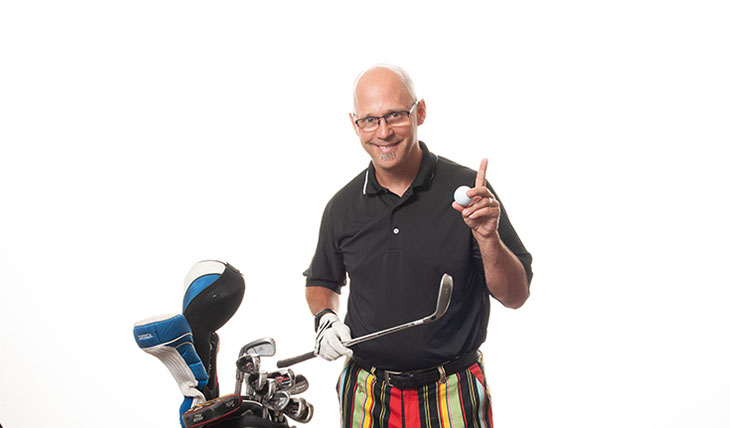 Mike Dukart, TripSpark Transit's Director of Sales, is one interesting guy! In my first meeting with Mike in early 2021, I was blown away by his dynamic personality, his industry insightfulness, and his genuine enthusiasm to make a significant impact to the future growth of TripSpark Transit. Mike Dukart is someone everyone should get to know. Here are seven (7) great reasons why:
1. He had a great start
From the start, Mike has been a committed family man. Growing up in Newmarket, Mike was part of a loving, and energetic family, with great parents and a younger brother and an older sister. Gaining his fiery drive, playing competitive sports from a young age, Mike has used those skills to propel himself towards a successful personal and professional life.
Married at an early age, Mike's "amazing wife", Marnie along with their two kids, Jack, and Ty, are at the center of his universe – although he and Marnie, are close to being empty nesters, with Jack now attending Queens University, and their daughter Ty, in Grade 11 this year.
Mike's career trajectory
From College, Mike followed his love of sports, working for Nike for several years. Then his father, Barry, introduced him to the boundless opportunities and earning potential he could realize as a Sales Executive.
"Leadership has always been a part of me – from early on in school attending leadership camps, being captain of many sports teams, to teaching my kids from a young age, about leadership, and how that trait could open many doors, and help many people"
Mike believes that sales is comparable to sports in that the traits you develop as an athlete translate to the business arena. He loves the energy of the sales game and is motivated by "hustle and true grit!"
2. Mike has a fun, full life outside of work
Spending time with friends, family, and engaging in sports (and more sports), are on Mike's post-work agenda. When not chauffeuring Ty to and from soccer practices or tournaments (she's a top level U16 soccer goalie in Ontario), or taking Jack to his acting auditions, Mike, and Marnie, are often playing host and hostess with the mostess to their friends and neighbors, and even organizing neighborhood street parties!
If he's not playing, he's watching!
Mike grew up playing high level hockey, until he fell in love with basketball in high school. As if that weren't enough, he switched gears and mastered soccer, and even played in college. Today, Mike favors the grace of golf and the determination of football.
"I run the Newmarket men's flag football league (www.newmarketflag.com) and I play in a men's golf league. When not doing all that, I can be found watching everything from college football to college basketball, to NFL Sundays … a big thank you to my wife (btw) for the NFL Sunday ticket anniversary present…AGAIN….so I can watch every NFL game!"
3. Mike's had a great journey to TripSpark
In 2000 Mike made the decision to commit to a career in sales. He tried his hand in several roles and learned the ins and outs of his craft from all levels. His path began as a Sales Support Rep, to an Inside Sales Rep, to a Territory Manager, to an Account Manager, to a Sales Manager, to Sales and Marketing Director, to his now, rightful place as TripSpark Transit's Sales Director.
"Starting out as a Sales Support Rep, I learned early the value of the team surrounding a salesperson, and I've never forgotten that. Along my journey, I had great luck in meeting an extraordinary individual many years ago – Tom Nemeth, TripSpark's former Director of Sales. Tom and I worked at a few organizations together, and built a great relationship based on respect. Tom and I have shared some success and some challenges, and when Tom referred me to the role at TripSpark, I was more than proud to take on the role of someone I trust and admire in business."
4. He's adaptable
In the face of the pandemic, when Mike and his team were challenged by not being able to be face-to-face with clients, and other colleagues for that matter, becoming adaptable was paramount to the business's success.
A major change in methods of communication kept Mike, his team, and the business moving forward. What didn't change, was how they were able to stay focused, prepared, and ready to bring value to TripSpark's customers. "The pandemic did not change the fact that as a leader, my job was to spend time getting to know my team, helping them grow, and challenge the business to think differently and try to pivot quickly, in an ever-changing landscape."
And now a word from our sports guru …
"I think my adaptability in sports has had a profound effect. With my background, I have found that change throughout this pandemic, has been like a mini competition. Working from home has allowed me to focus more, analyze the business more, and generally be more available. Efficiency has dramatically increased, however, the value of face-to-face interactions with customers and team members has been greatly missed. To that end, I'm excited as we start the process of opening up the office and getting back to some 'new' normalcy."
– Mike Dukart, Director of Sales, TripSpark Transit
5. Mike's motivated
Mike leads with a strong (A, B, C) game plan:
A) Coachable people: Mike is inspired by those who have drive and want to learn. And as a natural leader, he's energized by people who are coachable and want to continue to evolve in their roles.
B) Appreciate being an underdog: Mike shares that until late in high school, he had to work harder to be successful in sports and was often the underdog. This turned out to be a blessing later in life, as he's now able to apply what he's learned to bring composure, preparation, and most of all – perseverance, to overcome challenges.
C) Teamwork: Being part of a (strong) team, and working towards common goals, excites and motivates Mike, and brings out the best in him. Mike believes that working cohesively, learning together, and overcoming challenges as a team, also makes sharing in successes, more gratifying.
6. He's all about culture and people
When asked what makes TripSpark unique, and why Mike decided to join the company, he quickly answered "the culture and the people". Three years prior to joining TripSpark, Mike took part in the Volaris Cup Charity Football game, where he met and socialized with members of the TripSpark sales team, and Volaris executives. That was the beginning of a beautiful relationship for Mike:
"Spending time on the football field and socially afterwards I got the sense that TripSpark and Volaris treated their teams as family. The culture and people at TripSpark make it a great place to be, and a place where I know employees come first."
7. Mike has vision!
Building upon TripSpark's positive culture and people-first mindset, Mike believes in embracing change to propel the business into a brighter future. This includes "empowering all employees to challenge the status quo, and find ways to make our company better for our customers, and ourselves." Mike has seen firsthand this approach in action, in working with other organizations whose employees have a vested, but more importantly, an active interest in making their company better. Mike trusts that great ideas can come from any employee, and not just leadership.
"As a leadership team, I think it is imperative to foster that culture, and constantly ask for feedback from our employees, and our customers…by just asking and listening, invaluable suggestions are able to surface, and come to fruition."
Mike's final thought is that he's encouraged and excited for the future of TripSpark, as he believes that the foundation has already been laid, and now is the time to accelerate our growth.
Learn more about the great work that Mike and his team are doing at TripSpark Transit.