Five Ways Technology Can Help Riders with Mental Health Conditions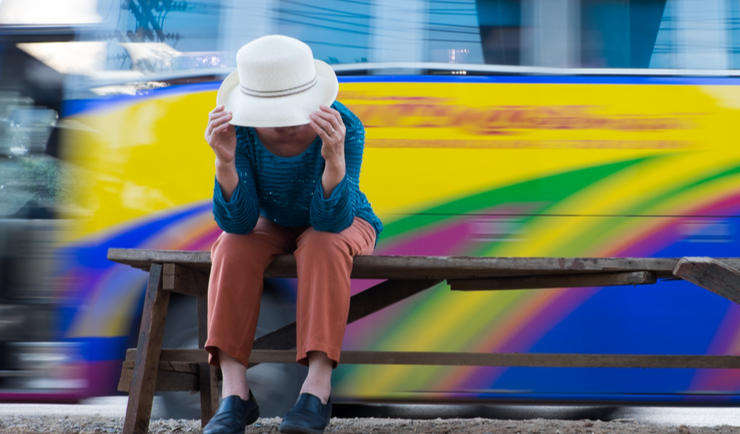 In any given year, 1 in 5 adults will experience a mental health problem or illness, meaning nearly 20% of the population could face difficulty or feel discomfort when using public transit.
A new report titled Mental Health and Travel from the Centre for Transport Studies at the University College London, recommends 39 ways to offer easy and accessible transit for your passengers experiencing a mental health condition.
This blog looks at the five best recommendations to advance your agency's mental health considerations. TripSpark offers a range of enhancements that can be added to your existing transit software to help implement the following recommendations.
Recommendation 1: Transit designers should consult people who have personally experienced a mental health condition to guarantee a safe and comfortable environment for all passengers.
Actively encouraging public engagement and acting on resulting feedback is a key contributor to building a successful transit system. By listening to your riders, you can help adapt the customer experience to be more inclusive.
Recommendation 2: Transit agencies should implement strategies to reduce the frequency of overcrowding on transit vehicles.
Overcrowding is very stressful and discouraging for a person with a mental health condition, as it can trigger anxiety or panic attacks. TripSpark's fixed-route ITS, Streets, uses accurate location and passenger counting data to track busloads, so agencies can adjust routes and schedules to reduce rush-hour crowding. The MyRide app also gives passengers real-time information about bus capacity, allowing them to check for overcrowding before starting their journey and determine the best times to travel for their own comfort level.
Recommendation 3: The development phase of passenger information technologies should also consider people who have a mental health condition. Wayfinding applications should offer transit route options so that passengers are able to select the most comfortable route and receive real-time updates on the route performance.
In the survey, respondents reported several challenges associated with wayfinding:
Feeling disorientated
Fear of getting lost
Challenges remembering their destination
Difficulty selecting a travel route
Disruption of the transit system
Many people reported that they became so nervous and disoriented that they could not ask transit staff or bystanders for help locating their station, navigating a transfer, reading a bus schedule, or for directions to finish their intermodal journey.
As a possible coping mechanism, almost 70% of respondents said they used a mobile wayfinding app. TripSpark's MyRide passenger information system gives passengers access to transit schedules, real-time vehicle location, and route-specific alerts by text, online or by mobile app. Google Maps was the most popular wayfinding app people used. TripSpark's Streets makes it easy for transit agencies to share GTFS files and real-time feeds with Google.
Recommendation 4: Transit agencies should provide information screens on transit vehicles; an informed passenger is a comfortable passenger.
TripSpark's MyRide Infotainment in-vehicle display combines real-time transit information from Streets with engaging content to inform passengers and improve their overall transit experience. Most survey respondents said that in-vehicle screens displaying route and next stop information were helpful. MyRide Infotainment at terminals or major stops can also help direct passengers at transfers or aid in wayfinding searches (in reference to recommendation #3).
Recommendation 5: Transit route interruptions and delays create passenger confusion and discomfort.
When transit experiences a disruption, transit agencies should update passengers and inform them of the next steps to confidently continue their journey. Streets enables your dispatchers to remotely provide status updates to riders on buses without distracting drivers. The report suggests updating passengers on the expected length of the delay and providing regular status updates to give reassurance and reduce anxiety.
Timely information can also be pushed out through MyRide to MyRide Infotainment displays and passenger apps. Service Interruptions Management, TripSpark's detour management system, allows you to show riders what stops are impacted and provides real-time information for temporary bus stops.
Conclusion
With these recommendations and software enhancements, you can advance your agency's mental health considerations and improve your passengers' overall experience. Provide your passengers with the real-time information needed to help reduce anxiety and stressors which may trigger their mental health condition.