Fixed Rate Gas Purchasing can Provide Huge Savings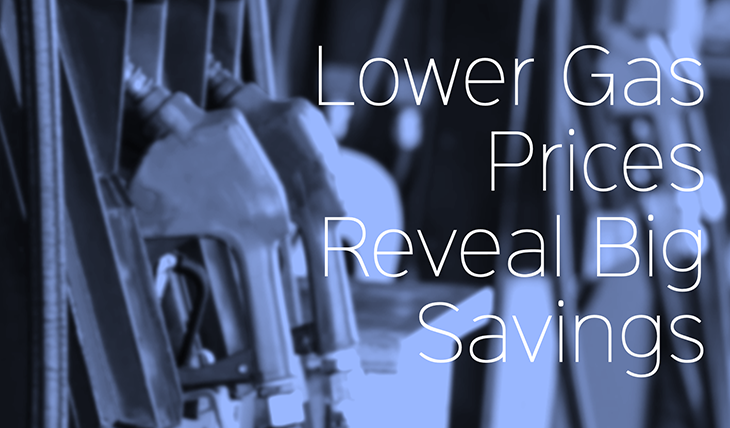 If you read this article published by one of our fixed route software partners, Stark Area Regional Transit Authority (SARTA), you'll soon realize how the falling gas prices can be a boon for some transit agencies. All agencies will be seeing some savings due to lower fuel costs. For some like SARTA, however, those savings can be immense. This is good news to the nearly 3 million riders SARTA moves each year. The upside is, no matter the size of your fleet or the nature of your gas purchasing contract, savings are in your future.
Fixed Versus Variable Gas Purchase
In the case of SARTA, purchasing is done in bulk and is part of a purchasing pool that renegotiates at larger intervals. In contrast to those who purchase fuel more frequently, based on a variable cycle, SARTA is able to capitalize on the low fuel prices at present. They can therefore lock in a fixed rate to enable a year-long deal that will save them close to $300,000 in 2015. The timing is perfect as it coincides with their plans to double the frequency of buses on three routes over the coming year.
Why the Variance in Gas Expenditures?
The actual cost of fuel varies between all transportation operations. This can be due to factors such as:
Amount paid in taxes
Length of the contract
Size of the purchasing pool
As such, SARTA is uniquely positioned to take advantage of each of these conditions in order to reap the greatest benefit from the current gas economy. Not every agency is as lucky, obviously. But there are still ways to profit from the intended savings coming in 2015.
Fixed Route Software has its Advantages
Regardless of the cost of fuel, fixed route software can help to alleviate inefficiencies and streamline routing and scheduling in order to maximize fuel efficiency. If your agency is about to see a savings this year, consider using a portion to improve service and increase capacity through the purchase of fixed route software. As fuel prices rise, there will be a greater demand for public transit. Yes, there may be a drop in ridership when fuel prices fall, but you can be sure that the reverse will happen when fuel prices eventually rise back up again. Agencies should be prepared for the inevitable increase in demand for public transit when this occurs.
Talk to a fixed route software specialist to learn more about how better routing and planning can lead to overall operational savings. And also check out a few of the add-on modules that can greatly enhance your existing solution. 2015 may be a banner year for fuel savings, but we all know that nothing lasts forever, except for automation software.