How Passenger Information Systems are Improving Augusta Transit's Service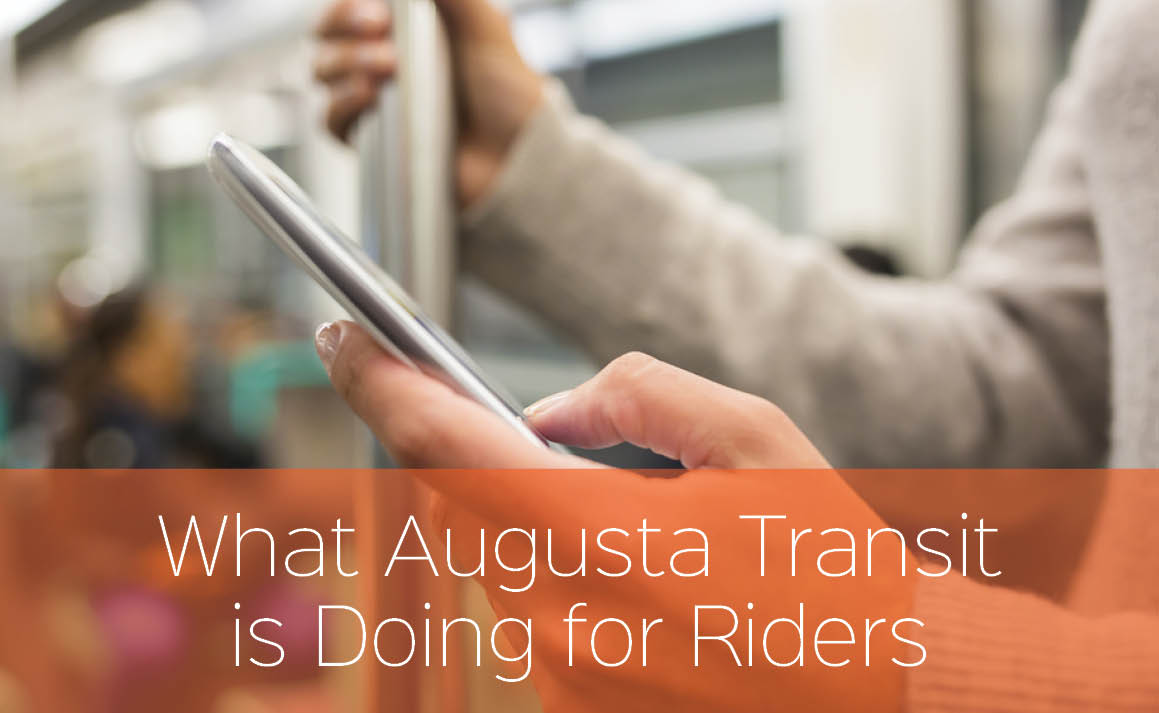 We can now announce an update to this recent article about Augusta Transit. They have fully approved the purchase of passenger information systems that will allow riders to monitor their bus schedules and locations in real time. As Transit Director Patrick Stephens says, "This is best practice across the United States right now." Augusta (like many agencies) is embracing transit technology such as GPS tracking and passenger information systems. This is a critical step that will take their transit system into the 21st century and that will (as this case study of Chicago shows) lead to an increase in ridership.
More Reliable Passenger Information Systems
Instead of having to talk to an operator, passengers have the option to use their smartphones in order to get immediate answers to their "where's my bus" questions. Now passengers can know when their bus will arrive – and all from their smartphones. With a simple mobile web app, frustrations are relieved for staff in the transit office, as well as for riders. And what's better is that because the web app is integrated with the scheduling software and AVL system, any change to the existing schedule can be automatically pushed out to all information systems. And while schedule information is incredibly dependable there is also very little IT work required of the staff.
Better Data Collection is a Bonus
Besides offering better service to passengers, Augusta Transit is also pleased with the improvement to data collection practices. In the article, Stephens says that currently they rely upon drivers to transmit a great deal of the information they use for reporting. This can distract drivers from their primary job and it also requires a great deal of manual labor. Tracking their vehicles, monitoring on-time performance, and revealing inefficiencies in their routes allows Augusta Transit to better plan for the future, for example, to make more informed decisions when it comes to bus stop placement and routes.
Ensuring ADA Compliance Through Automation
With annunciation technology, Augusta Transit is certain that each stop is announced correctly and at the right time in the trip. This means that sight-impaired passengers will get the information they need and reduce the distraction for drivers who previously would have done this task manually. And because the information is synchronized with the scheduling software, there is never a risk that the wrong stop will be called.
Besides stop annunciators and a mobile web app, Augusta plans to eventually take advantage the other passenger information systems available to them. This can include electronic way-station signs, smart bus stops, and more. And because everything integrates seamlessly with their fixed route software, new components can easily be added in the future. We wish our partners in Atlanta as well as their increasing ridership good luck and good riding. And send us an email if you're interested in learning more about transit technology.