Increasing Passenger Confidence and Independence with Paratransit Self-Service Portal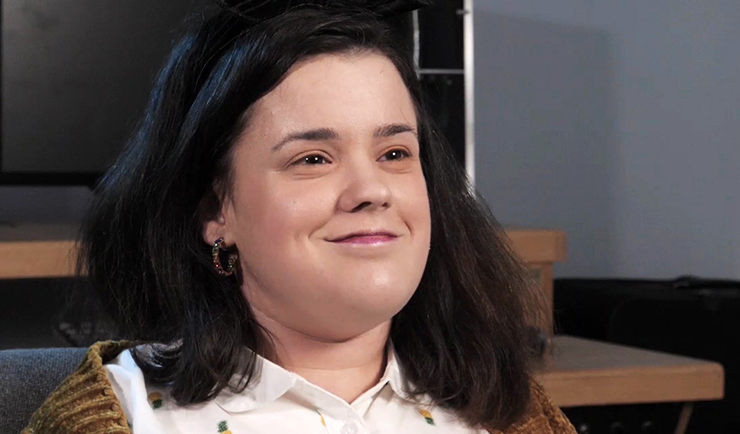 While filming our customer success story in St. John's, Newfoundland, we had the opportunity to interview GoBus paratransit rider Mandy Penney, to talk about her experience using TripSpark's Passenger Portal and text notifications.
How long have you been a GoBus passenger?
I've been a GoBus passenger for 5 years
How many trips are you booking per day?
5 or 6 trips a day.
I leave at 8 a.m. and come home at 9 p.m. I use GoBus to go to and from work, the gym, to buy my groceries, to go to movies with my friends…anywhere really. If I didn't have Passenger Portal, I probably wouldn't do all that because I would spend half of my time contacting dispatch to make sure all my rides were okay.
How easy is the Passenger Portal to use?
I find the Passenger Portal very easy to navigate given the tutorials and support that are available, as well as the navigation tools.
What is your favorite feature?
My favorite feature on the Passenger Portal is that I can book everything independently, without needing anyone's support. I can book my trip myself and confirm that it is correct. I can see where I'm getting dropped off and when I'm getting picked up again, with my estimated time of arrival. I just love the portal.
Why is that important to you?
It allows me to be independent and move around the city.
Do you use texting or IVR notifications to remind you of upcoming trips?
I use text message notifications. They'll text me 5 minutes before my 15-minute pickup window so that it reminds me to go downstairs to the front door and wait for my pickup. I enjoy the text messaging because I'll be making my coffee in the morning and I'll get my 5-minute text message that I have to be downstairs, so I just grab my coffee and run.
How has the Passenger Portal impacted your day-to-day transit riding experience?
Since the Passenger Portal has been live, my anxiety about using paratransit has greatly lessened. When there was no Portal I had a lot of stress about "Am I going to I miss my ride?" "Is the drop off location wrong?" "Am I supposed to be downstairs waiting for the bus?"
Why do you prefer to use the Passenger Portal, instead of calling dispatch?
Whereas before when there was no Passenger Portal, I was dependent on dispatch and the people working at GoBus to book my trips. There were some issues due to miscommunication and they're very busy.
Have you had to correct anything for an upcoming trip?
Yes, I've managed to catch a few issues thanks to the Portal – like the drop off location might not be what I thought it would be, or the timing might be incorrect. And then I can text dispatch and they can fix it before I miss my ride.
What information is stored on your portal user profile?
So every Passenger Portal user gets their own profile with your name, address, where your drop off location is.
I live in an apartment building and my address is on one street, but my apartment building door is on another street. So, there are very detailed notes that I have to be picked up on a different street because if not, I will get no-showed.
You can also say if you are ambulatory, or whatever equipment you use. I really enjoy that. Sometimes I take my power wheelchair, so I'd have to contact them to say that I'm not taking my walker today, I'm taking my power wheelchair instead. If I have my walker, they can send me a taxi, but if I have my power wheelchair, I would have to use a bus.
Learn more!
To learn more about how GoBus Accessible Transit increased their passenger per vehicle hour, you can watch their video or read their case study here.