Marketing Your Transit Agency: A Step-By-Step, Getting Started Guide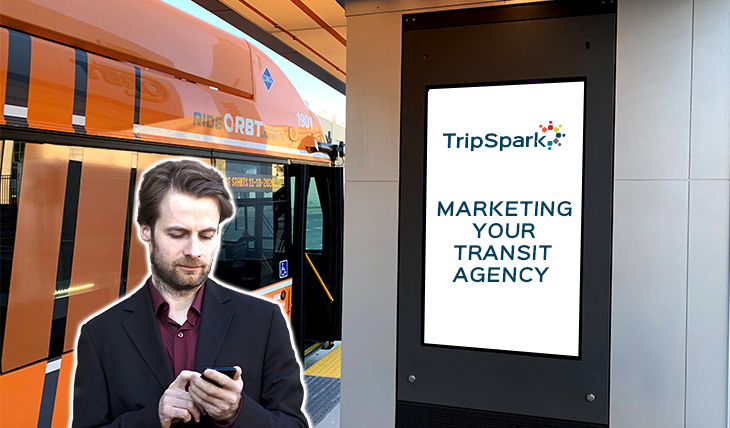 One of the most frequently asked questions regarding this topic is – "Do I really need to market my transit agency?" The answer is a loud "YES".
Marketing is one of the key aspects of operating a financially stable transit agency.
But how are 'marketing' and 'financial stability' exactly related to each other? Let's take a deeper look.
Although public transit forms an integral part of a city's services, an increase in car ownership and alternate transportation options which have gained popularity over the last decade have created serious competition and made a dent in public transit's ridership. Additionally, disruptive events like the COVID-19 pandemic have altered transportation patterns significantly and created additional uncertainty in this space.
Secondly, in this inter-connected world, your 'image' is everything. An incorrect 'perception' about your agency or its services (for example – on parameters like reliability, quality or convenience) could be the difference between being able to raise additional funding in the future vs. wrapping up operations because of a lack of it.
In the face of such circumstances, marketing your agency's services to get the right attention from the right people is crucial for ensuring that your agency continues to attract incremental traffic and operates effectively, without the dependence on any external fundraising for running your daily operations.
The main goal of any marketing strategy is to effectively convey your value proposition to the right audience .ie. to create a compelling argument for them to use your products/services instead of those of your competitors (for example – private transportation options).
So, if you are establishing your agency's operations or are revamping your marketing plans, this 'getting started' guide would be a good reference point to kick things off with. A comprehensive marketing strategy would include the following categories –
I. Identifying who are my riders?
II. Empathizing with your riders and tweaking your offerings
III. Building your brand – Finding your 'unique selling point' (USP) and discovering the right channels
IV. Continuing the momentum
I. Who are my riders?
This is the first and arguably, the most important step of the entire process. But don't worry, just follow these next steps and you'll be on your way very soon.
 
Bird's eye overview

Start off by trying to get a general, high-level idea by analyzing ridership data generated by your transit software or digital ticketing service to identify who are the types of people using your services. Next, talk to your drivers to get some great qualitative insights and perspectives into your ridership.
 
Create rider 'categories'
Based on the results of your outreach, you can now 'categorize' your riders. Are they students, seniors, office workers or differently-abled citizens?
Which 'categories' use your services the most and the least? This will help you answer an important question – Who uses the bus in my town?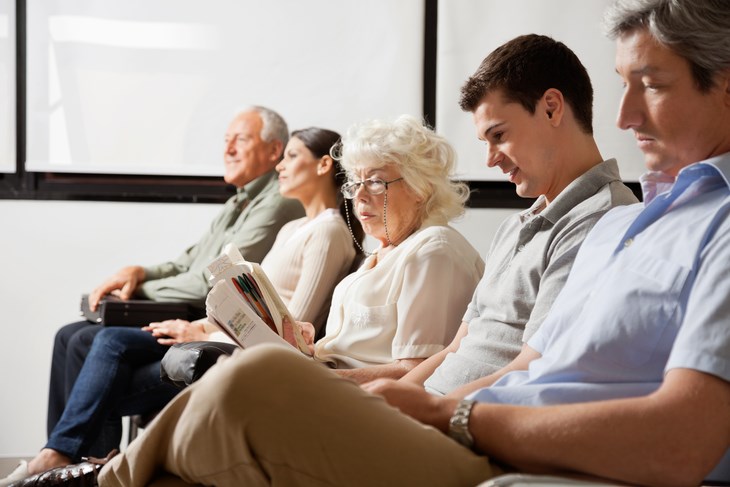 1.1 – Different riders, different needs
 
Reach out 

Now that you've identified who your riders are, engage with them by conducting online/in-person surveys, community outreach programs or setting up a booth at popular events in town. This would be a great opportunity for you to connect with not just your riders, but also your town's residents at large and would help you get some suggestions, feedback and new ideas about your services from them directly.
II. Empathize and Edit
Understand their needs and motivations

During your outreach efforts, when you connect with riders and your town's residents, you could use some of the questions below to deepen your understanding of their needs and to help you answer the next important question – Why do your riders use your services?

Is it the availability, convenience or reliability of your service that keeps them coming back? Do they use it because they are price-sensitive, like how students generally are? Or are they middle-aged office workers, looking to reduce their household costs?

Similarly, on the flipside, also take a moment to talk to the ones who don't use your services at all or use it very infrequently. Why don't they use your services?

Do they work-from-home, have health concerns surrounding the pandemic or don't like something about your services?

If applicable, this is where you'll also find the 'tipping point' .ie. at what point of time do your riders consider buying a car instead of using your services?
 

Go back to the drawing board

Based on all this information 'overload' (yes, it does get overwhelming at times, but don't worry, you'll be happier knowing what works for your agency and what doesn't!), rethink or build solutions around them.

Use your transit software's data to figure out patterns like finding out routes on which capacity constraints occur, identifying underutilized routes or starting new ones, checking financial feasibility of extending buses' scheduled hours and so on.
III. Building 'your brand'
 
The main purpose of building a 'brand' for your agency is to reach your ultimate goal of creating a strong sense of 'community' around your services, while staying financially stable in the long run.
 
Find your 'unique selling point (USP)'

Now that you've identified who your riders are and what they really want, the next important aspect of building your brand is to narrow down your selling points to a few, clearly defined ones. This will help you sharpen your focus to a few key aspects of your operations and allow you to put your best foot forward in front of the right audience. A few ideas on these lines could be –
 
Showcasing factors like the reliability and convenience of your services by publishing your agency's on-time performance, availability on a variety of routes throughout the day or showcasing live bus tracking & trip planning features of your agency's app.
 
Highlighting accessibility-friendly features like wheelchair ramps in all buses or your agency's rider-facing portal which allows your paratransit riders to book rides themselves, without having to wait on the helpline.


1.2 – Wheelchair-friendly buses – A noteworthy feature to showcase accessibility services

 

Spotlighting your employees – Arguably your biggest strength, making your employees your 'brand ambassadors' is one of the best ways to promote your agency, whilst boosting morale and making them feel proud of their efforts to keep their community moving.

This could be done with a combination of several factors like providing them recognition on public forums like local newspapers, TV advertisements or community events, highlighting & rewarding some exemplary achievements and by designing employee-friendly policies (which in-turn help attract new talent to your agency too).
 

Showcasing inclusivity initiatives like using information kiosks and audible announcements at bus stations which enable all types of riders to easily get updates about their journey or infotainment options in buses [a good source of advertisement revenue too, boosted further with local funding options (depending on your region) which match your advertising revenue through this mode].

Check out how our partners at Omaha Metro have utilized infotainment to empower their riders with real-time information.


1.3 – Omaha Metro's in-vehicle infotainment system

 

Consider a 'branding overhaul' – If it helps you align with and appeal to your target audience better, you might want to consider this strategy to effectively convey the right message to your town's residents. This may involve tweaking things like your agency name, logo, mission statements and more. Check out how one of our partners – Quinte Transit undertook such an exercise.
2. Discovering the right channels
With all the pieces of the jigsaw puzzle now in place, it's time to put your hardwork into the spotlight!
Depending on your rider's categories, identify the best way to reach your riders in a precise and efficient manner, using some of the ideas below.
 
Up your social game – Being pro-active and responsive to comments/feedback on free, widely-used and powerful mediums like facebook, twitter and instagram can be a game-changer for your agency and help you reach particular categories like students and working millennials more easily.

Your agency's app – Just like the social media channel, this is another great way to engage with student and working professionals, while creating a better brand recall of your agency or program name. If you don't have your own agency app yet, TripSpark's white-label option for MyRide can get you one in your name in an easy and hassle-free manner.

Local newspapers, radio and TV channels – Although these are not free like social media platforms, these mediums can help you reach your town's working population, senior citizens and also help attract new riders to your services.

Community 'hotspot' events – Similar to the above, this channel is another great way to reach out to multiple rider categories across the age spectrum. This channel also helps in setting the tone for your agency's 'brand-building' efforts and familiarizing your prospective riders with your services.

Hotspots like senior care homes, high-schools or universities have heavy foot traffic and would be great locations to reach out to a larger set of people with similar goals or lifestyles.

For example – A 'familiarization' event at a high-school or university targeting students who may be pretty new to using public transit on their own (after having used the school bus for a long time), could go a long way in creating a sense of 'community' around your services.

Take a look at how our friends at TransIT Services of Frederick County and Lethbridge Transit conduct similar activities with their senior citizens.

Local celebrity or influencer – Get a popular celebrity onboard to not just promote, but to make it a 'smart choice' to use your agency's services. If your town is very car-friendly, this activity would potentially bring a radical change with a "if this celebrity takes the bus, then I can too" narrative.

Given the hyperlocal nature of this channel and depending on who the person is, this channel may appeal to multiple rider categories and can help boost traffic significantly.
IV. Continuing the momentum
Congratulations on finalizing your marketing gameplan! Marketing is not a 'one-time' process, so after putting the wheels in motion, it is important to keep the momentum going to ensure that all your efforts translate into long-term benefits for your agency. A few things to note on this front –
 
Ongoing reputation check

If executed periodically, running surveys and feedback contests would be helpful for you to have an ear to the ground. It is important that you don't give up on this process after the initial 'rider category' discovery phase.

Although a necessary step, we know how these time and effort-intensive these processes are, so if you want to avoid the hassle of standing out in the sun or aggregating data from printed survey forms with hard-to-read handwriting (a harsh reality, right?!), TripSpark's MyRide app can help you easily setup survey polls digitally and get feedback from your riders directly – With just a few clicks, from the comfort of your office!
 

'Online' presence

Similar to the offline realm, staying responsive on your online social media accounts, your own website & third-party review websites and promptly responding to and taking corrective action for negative reviews or feedback go a long way in creating/maintaining a reputation of being responsive and engaged with the community.
 

Staying agile

Based on the incoming feedback, don't be afraid to tweak your offerings to changing situations. In fact, highlighting your adaptability through your marketing efforts is a great way to continue showing your riders the value of your services.
 

Taking active charge of PR

A key aspect adjacent to marketing, public relations (PR) is a powerful tool to effectively manage your public image. You can do it yourself or hire a PR agency to build consensus or to convey your rationale for decisions like using certain public funding, creating new routes or procuring new buses.
And it's a wrap!
I understand that it's a lot to digest at once and I admire your tenacity if you've read all of this in one go! That said, please feel free to use this as a reference point for your marketing efforts, going ahead.
I hope that you found some of these ideas useful and in closing, I wish you the best as you embark on your transit marketing journey.
If you have any queries or need any help using technology for effectively marketing your agency, we would be happy to assist you! Just click here and our team will get in touch with you shortly.