Meet Tanya Brusse, TripSpark's Senior Product Manager for Transit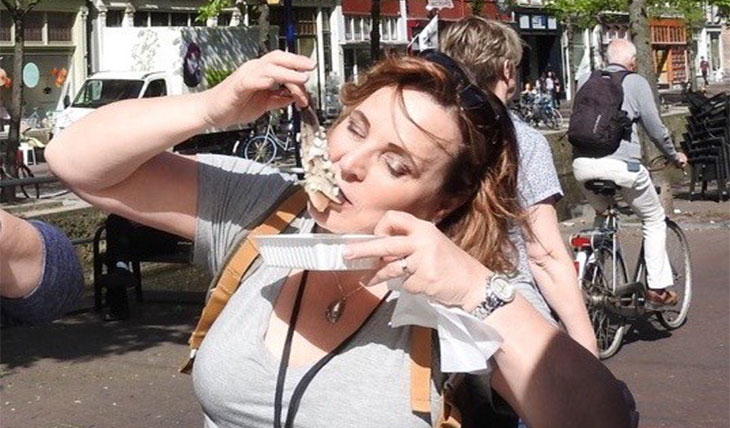 Meet Tanya Brusse, our Senior Product Manager for Transit. Tanya lives with her family in Calgary, Alberta at the foot of the Canadian Rockies. She loves to travel and especially enjoys camping along with anything that involves being on or near water. She's a bit of a foodie and once a year, she cooks gourmet meals for our software developers during our annual Codefest when the team works night and day on exciting new technology.
1. What do you do at TripSpark? 
I manage our suite of TripSpark Transit products. This means that I spend a great deal of time talking to our customers about their needs and the challenges they face. I then work with various teams within TripSpark to develop, communicate and release solutions to make it easier for transit agencies to deliver great service to their riders.
2. What do you like about working at TripSpark?
The people that I get to work with every day both within TripSpark and our agency partners. Everyone is so passionate and really cares about delivering exceptional products and experiences. When I started at TripSpark five years ago, one of our customers reached out to welcome me and informed me he was going to teach me everything I needed to know about transit. Since that day, I have never hesitated to contact our customers with questions as I value their insights and expertise.
3. What are some challenges facing transit agencies that you want to fix?
I think one of the biggest challenges facing transit agencies is being able to offer a level and frequency of service needed and expected by riders in the face of constrained budgets and growing catchment areas. As if these were not already big enough challenges, they now face the additional requirements related to the COVID-19 pandemic.
4. What makes TripSpark software different from other transit software providers?
I think we are different in two major ways. First, we can provide an end-to-end solution that helps agencies efficiently manage most aspects of their various service offerings. Second, we provide exceptional support to our customers. I feel proud to work for TripSpark when I visit a customer and they tell me how much they appreciate the support they get from our Customer Care team and others in our company.
5. How has TripSpark's software helped agencies during the current pandemic?
It has helped agencies in numerous ways. Some agencies used our software to quickly implement on-demand service for the public using full-sized fixed route buses. For fixed route, public on-demand and paratransit services, they were able modify capacity settings to ensure social distancing. Our MyRide passenger app has allowed agencies to keep riders informed about service changes and new safety policies and practices. Where fixed route service continued to run in some capacity, riders were able to see in the app what routes and stops were running and get real-time information about bus times and capacity.
6. How do you think microtransit will change the landscape of transit as we know it?
I think microtransit is just one element of the paradigm shift we are seeing towards Mobility on Demand/Mobility as a Service where the rider is central. I see microtransit as a means to bring people to and from mass transit, as well as a way to efficiently provide service in low density areas. It also provides an economical and safe travel option during late hours and on weekends.