Watch the Moving Together October 2023 Webinar – Mobility-on-Demand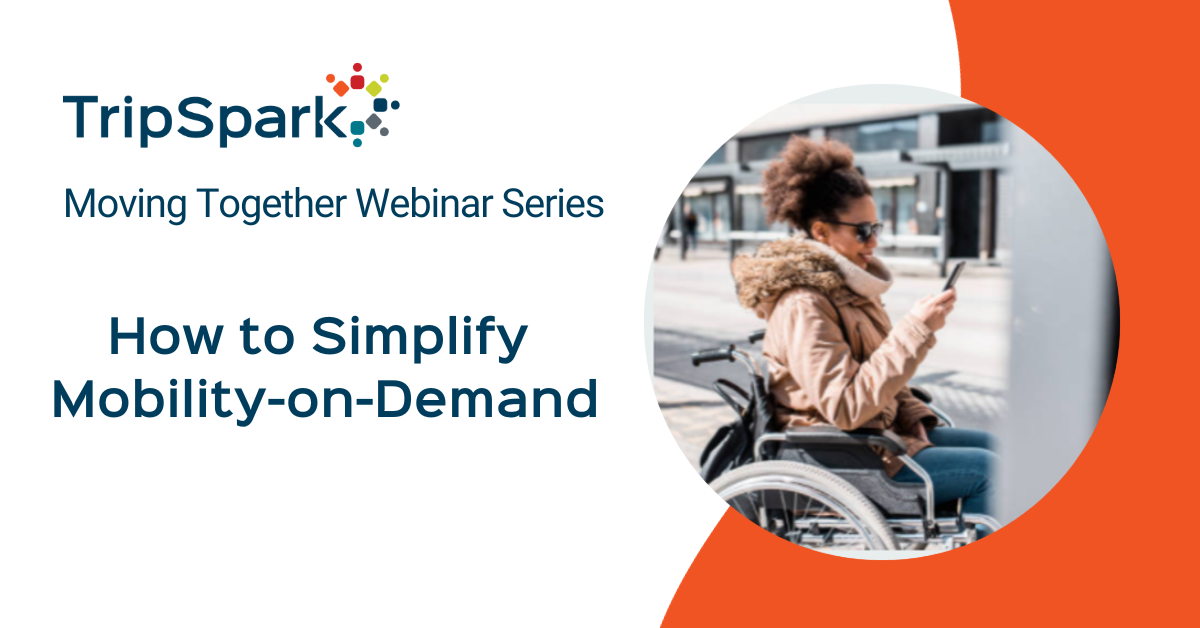 Don't worry if you missed or want to rewatch this month's Moving Together webinar about Mobility-On-Demand. Sign up for the whole webinar series to watch previous webinar recordings and receive a reminder before our next webinar on Tuesday, November 21st at 1 PM EST.
Here are a few of the highlights from the Mobility-on-Demand webinar:
What does the rider app experience look like?

What benefits does Rides on Demand offer transit agencies?
Have questions about Rides on Demand after watching the webinar? Reach out to the TripSpark team at sales@tripspark.com with your questions and to learn how to get moving with Rides on Demand.