Paratransit Software and Customizing Workspaces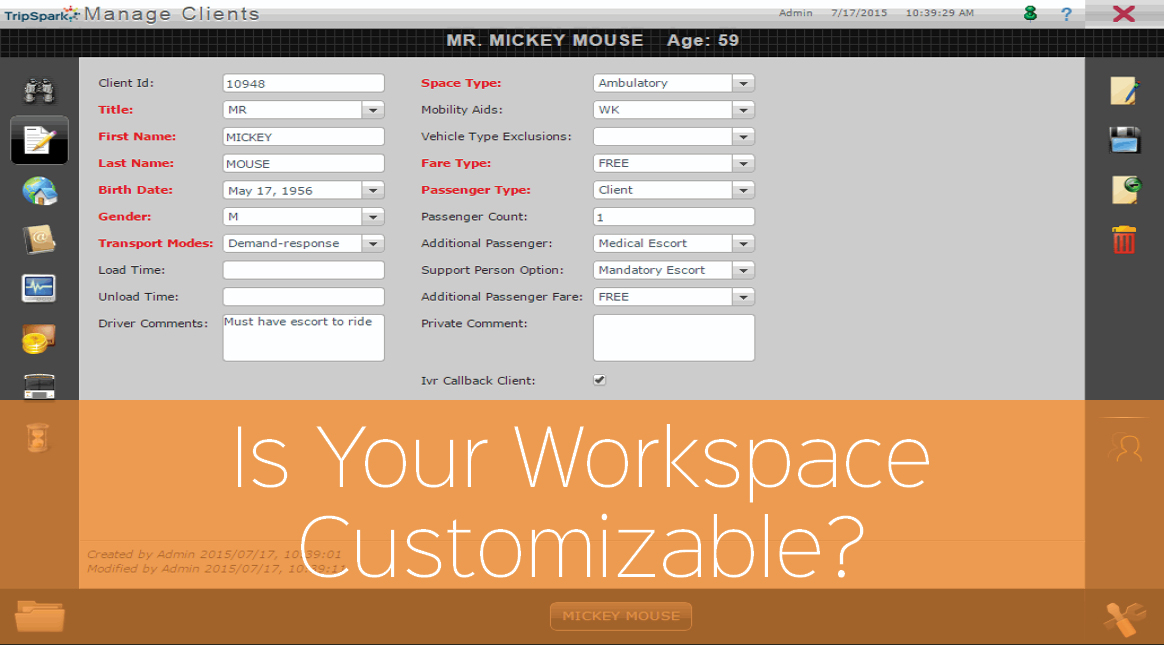 Did you know that the invention of the office cubicle in the 1960s was originally intended to enhance the personalization of a worker's space? Having control over their own three walls was intended to allow workers the ability to build a unique environment to encourage a better work ethic. In fact, this UK study affirms that customized workspaces improve productivity by 32%. The original design and intention, however, was quickly co-opted and turned into the beehive sweatshop that we now see in many office settings, much to the chagrin of its inventor, Robert Propst.
Customization Improves More Than Efficiency

If you own a smartphone or a tablet, you most likely have your home screen arranged exactly the way you like it. The ability to customize our interface with technology is one of the benefits of the modern world. Customization is useful for more than just ease of use, but as a safety precaution as well. Cars that allow you to adjust personal display and alert settings can help to reduce distraction while driving. If we can adjust our cars and phones for personal benefit, why can't we have the same functionality in our professional workspaces?
When it comes to using paratransit scheduling software, efficiency is increased when workers are able to build a workspace around their unique job requirements and personal preferences. Reducing human error is one of the main goals of every agency, whether that be in a vehicle or in the office. The level of error your staff encounters when booking, scheduling or dispatching a trip can depend upon the way in which they access information. Having to sift through many screens in order to drill down to the essential data can waste time. So to can having confusing field names that prolong staff training.
Paratransit Scheduling Software Promotes Efficiency
Not all software desktops are the same. When assessing various paratransit scheduling software vendors, do you ask if they enable customizable workspaces? For many of our clients, this feature is one of the valuable benefits our software provides. This is why we always ask what concerns you and your stakeholders. After all, there's no use in having powerful, digital automation software to enable operational efficiencies when efficiency actually decreases due to the user interface.
Our paratransit scheduling software has been designed to address the unique needs of each user. Read more about how our customizable workspaces can help your staff to function more efficiently. Visit our resource page and download the whitepaper on "Breakdown of Implementation for Paratransit Scheduling Software." In it, you'll learn about how reducing human error and bolstering the reporting process can relieve worker stress and turnover.