Will Ride-hailing Replace ADA Transportation?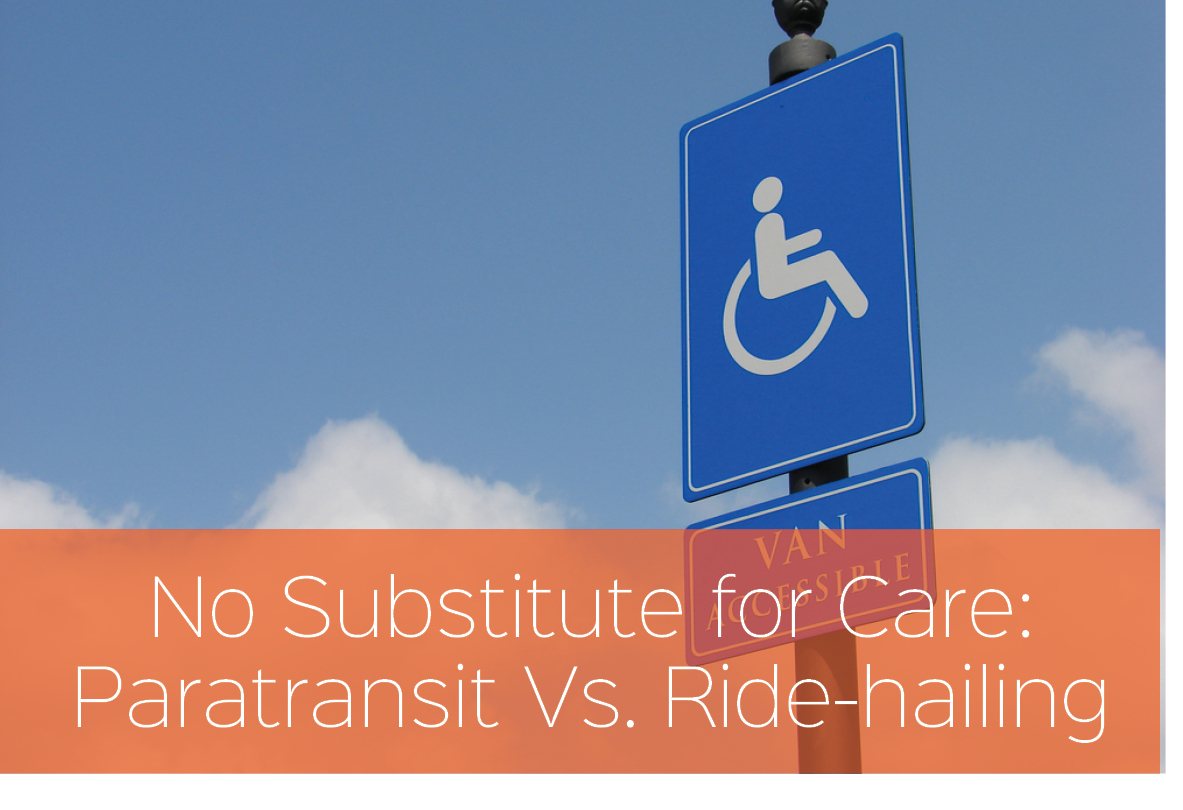 In recent years, ride-hailing companies have sent ripples of discord among taxi companies and licensed demand response transportation businesses. News reports, however, reveal a larger more concerning issue for riders with disabilities. Taxi companies balance their earnings by taking both high-yield fares, such as millennials out on the town as well as lower-paying fares, such as large families and those with disabilities. Consumer-driven transportation providers tend to eat up the higher-paying fares and leave the rest. This has the taxi industry complaining. If this trend continues, the concern is that taxis won't be able to survive, pushing more riders onto ADA-complementary paratransit systems. The domino effect suggests that agencies won't be able to handle the overflow and expense of the added ridership.
Private Companies Don't Provide the Same Level of Care
At the time of the writing of this post, there is no government legislation to ensure that these user-based ride-hailing companies comply with ADA regulations. While the ADA covers most taxi companies and public agencies, other companies are obscuring litigation by claiming to be a technology, not a transportation company (thereby excusing them from ADA compliance.) Ride-hailing companies aren't required to provide service to riders with disabilities. Nor are these companies required (by law) to provide training for drivers in the area of ADA-specific care. There is no support from Medicaid or Medicare for reimbursements for trips.
Your agency has been performing ADA trips for decades. You understand, more than any operation, what it means to provide complete care. Paratransit software solutions can provide the same level of predictable service that both taxis and rideshare companies claim to monopolize. But unlike the technology used in those other models of transportation, paratransit software is specifically designed for the medical industry.
What Can You Do?
What is a public agency to make of all this? It is very likely that these other transportation companies may eat into the demand response transportation industry. The onus will be on public agencies to ensure that their service is more reliable and safer than private companies. While the bulk of ride-hailing users are young adults, without physical or psychological mobility issues, a cheaper ride is still going to attract a cost-averse rider. But you can provide a better solution to your riders.
Better Service with Paratransit Software and Solutions
Provide your ridership with more information about why your service is of higher value. Make them aware that ADA-compliant transportation services are there to provide the greatest care and concern for their mobility experience. Remind them that your system addresses funding sources, billing and reimbursements for eligible trips and stores information on their unique profiles to ensure that the proper vehicle is dispatched to suit their needs. Remind them that your drivers are trained in ADA-compliant care.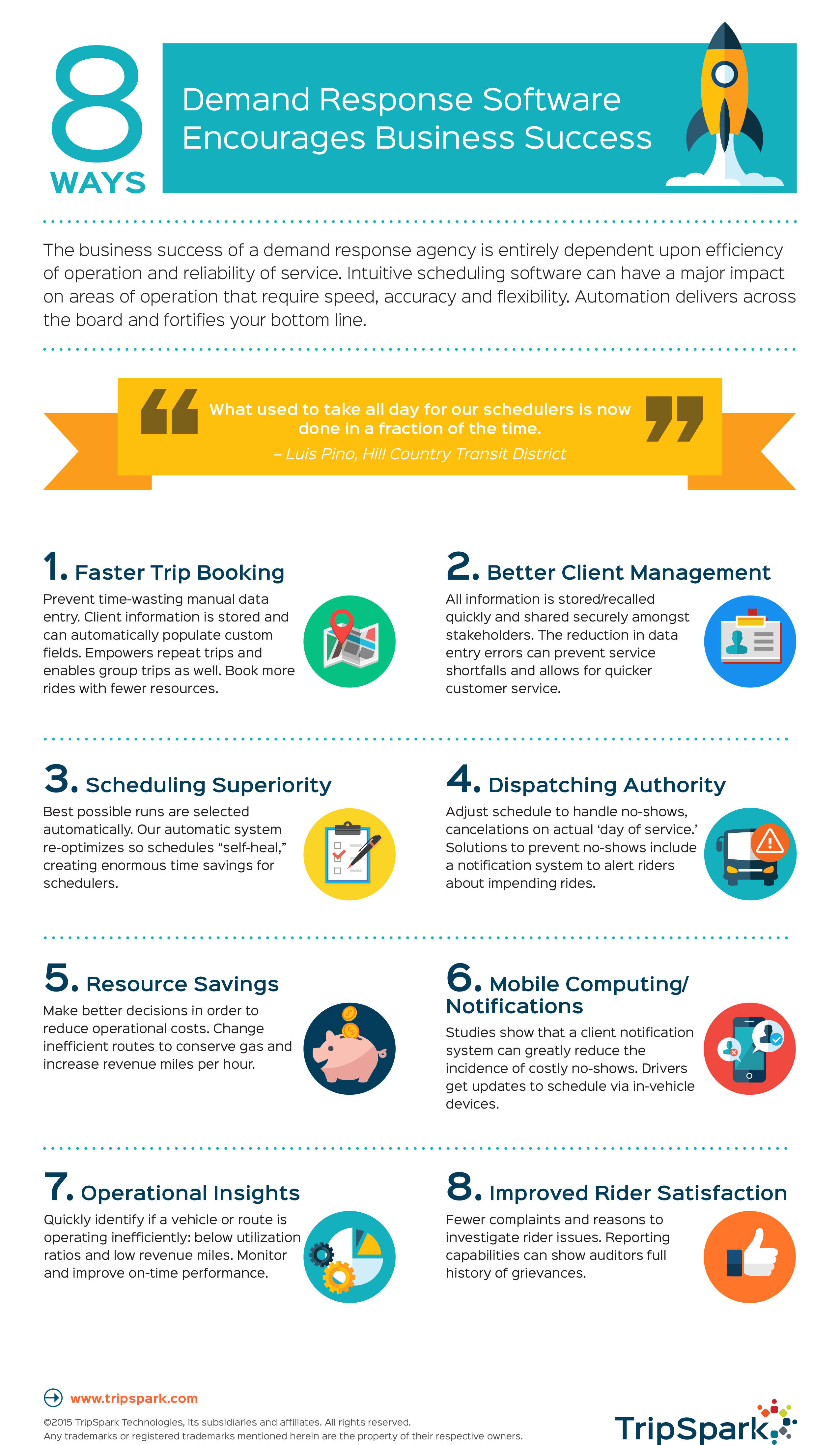 Paratransit software solutions have been enabling operations for decades with AVL systems and on-demand technology to provide riders with superior care. There are so many technological tools now that can benefit an agency. There are tools to enable riders to book and manage their own trips online as well as through their mobile devices. In-vehicle technology can better ensure on-time performance and predictable scheduling. The list goes on. So some of these app-based transportation companies appear to be the future, you need to learn more about what paratransit software solutions already exist. This technology has been around and available longer than you think.
Click here to see the larger version of our infographic that shows how paratransit software solutions can make a positive impact on the bottom line of any transit agency.