Permanent Transit Funding (PTF) For Better Transit, More Jobs and Cleaner Air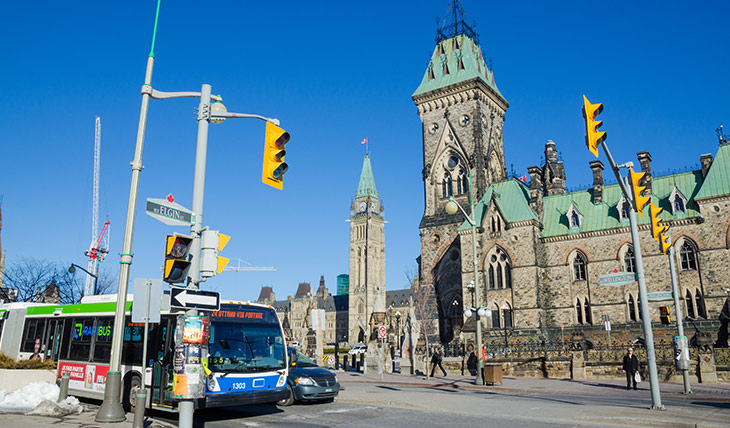 The Canadian Federal Government is taking a transformative step in the right direction, with its announcement of a Permanent Transit Fund (PTF). The substantial cash injection of $3 billion, starting in 2026, will have a significant impact on the development of public transit, and keep communities moving forward, while lowering emissions.
"We need efficient and modern public transit systems that make our communities more connected…while these investments are good for the economy and crucial to our recovery from this global crisis, they're also helping us achieve our climate goals."
– Prime Minister Trudeau
Better transit, more jobs, less smog
The Canadian Urban Transit Association (CUTA) is ecstatic with this bold move, and commends the government on the opportunities this program presents:
"By building more transit, we can help decongest our cities, create good jobs, and take meaningful climate action."
The new Fund is intended to build on the success of current transit infrastructure funding programs: the Community Building Fund (CBF), formerly known as the Gas Tax Fund, and the Investing in Canada Infrastructure Program (ICIP). While these programs have been relatively successful, both have experienced challenges matching dollars to projects. In a nutshell, this has resulted in more than a quarter of infrastructure funds going unspent.
All provinces need to get on board
It's alarming to note that almost all transit investment occurs in Canada's four largest provinces, namely Ontario, British Columbia, Alberta, and Quebec – despite that funding is available to all. Smaller provinces rationalize not taking advantage of the low-hanging funding fruit, because they can't come up with their portion that is required for federal matching.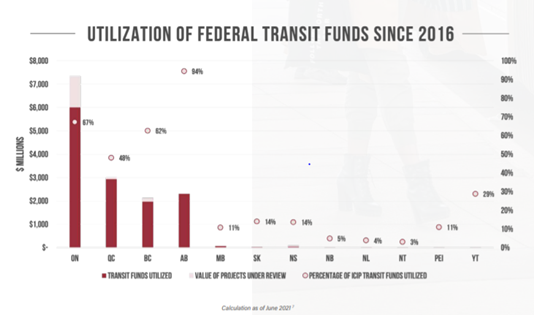 To alleviate this problem, CUTA recommends creating a stream within the PTF that does not require provincial matching funds. And with any unused funds, CUTA recommends embracing the proven success of the Community Building Fund (CBF), with its proven predictable funding.
The CBF for the PTF. LOL.
Making the most of free funding is no laughing matter. And the Community Building Fund stands out, with its effectiveness at building transit infrastructure, without the unused funds seen in other programs. CUTA praises the CBF for its five (5) distinct features, and recommends that PTF include them:
A clear funding formula that allows municipalities to plan long-term.
Municipal empowerment through trilateral agreements with Ottawa and the province.
Direct bi-annual payments to municipalities that can be banked and borrowed against.
Municipalities oversee project selection and approval.
Permanent legislated spending authority.
The PTF is more than just money
Public transit, like fixed route transportation and paratransit, have the power to enable social equity and transform the environment. It can reduce traffic congestion, meet climate goals, and provide universal access to employment and education. 2019 saw more than 6 million Canadians using transit daily. And even during COVID, more than 2.5 million still people relied on transit. Public transit is a lifeline to many seniors and people living with disabilities, who rely on it for essential trips. Simply, enabling access to urban mobility by building more transit, will connect communities, provide alternatives to cars, and have a positive effect on the environment.