Preventing No Shows with Paratransit Software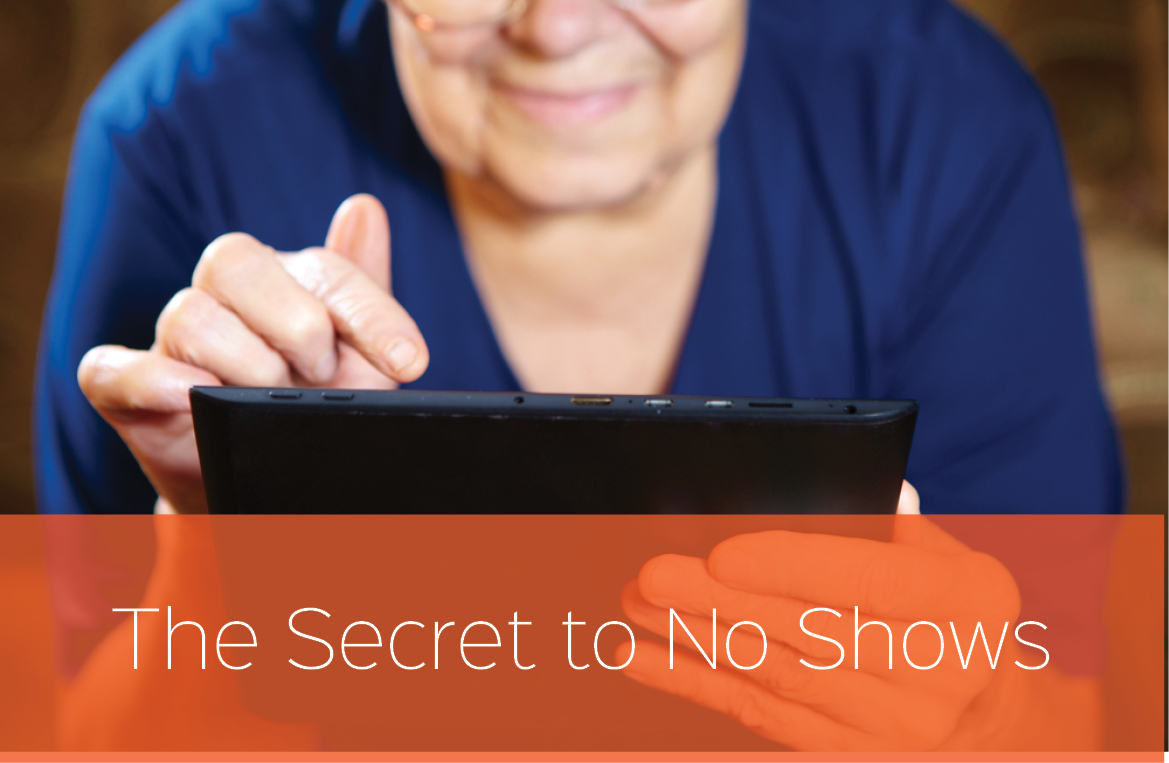 How much do you lose every time a no show occurs? As this report shows, it's quite a lot – owing to the fact that a paratransit trip is "from 7 to 10 times more expensive per trip provided (over a fixed route trip). The destabilizing effect of no shows affects everyone. Not only the agency in charge of ferrying the passengers, but also the passengers themselves. Wasted resources can affect the quality of life of passengers and cost an agency time. The overall effect perhaps can't even be measured properly, since so much depends upon the dependability and predictability of a scheduled trip.
Paratransit Software Solutions That Work With You
The main way to keep no shows from occurring is getting up-to-the-second information from passengers. Very often, a simple occurrence can distract a passenger from remembering to call in to cancel their trip. This ADA article shows how easily No Shows can precipitate from seemingly innocuous events. For example, if a medical appointment gets pushed to another time, a passenger may forget that their transportation provider is affected.
It's also important to note that transit agency errors can occur as well and should be of concern:
Vehicle arrived late, after the pickup window
Vehicle arrived early, before the pickup window
Vehicle went to the wrong location
Incorrect vehicle type was dispatched
Paratransit software automates scheduling so there's less of a chance that errors can occur on an agency's end. But you still need to hear about cancelations as quickly as possible. The paratransit software solution for notifications can be used to automatically call passengers at any time before the trip is scheduled to occur. This way, a passenger can be reminded about their booked trip and cancel or confirm it in real time.
Notifications That Work Across Many Platforms
In some communities, cell phone reception is sketchy. Some older passengers don't own smartphones, or even cellphones and therefore don't have access to text messaging services. A notification system that synchronizes with paratransit software for scheduling information can be used over the phone in the form of a voice call. This is called an IVR (Interactive Voice Response) system. A notification system can manage both inbound as well as automated outbound telephone services.

Provide More Control to Passengers
As part of a paratransit software suite of tools, your passengers can access an online portal. From a simple web page, they can book, manage and edit trips. When combined with a notification system, your staff needn't worry about the notification process, or worrying about whether a trip is still needed at the precise moment a vehicle is approaching. Without having to manually call passengers, you can have better communication with them.
Besides employing technology, there are also operational tips that can help to reduce the impact of no shows on your operation. We've put together a list of the tops ways that you can work towards improving your overall efficiency. You can download it here: https://go.tripspark.com/how-to-deal-with-no-shows.html