Riders Do the Talking with IVR for Trip Booking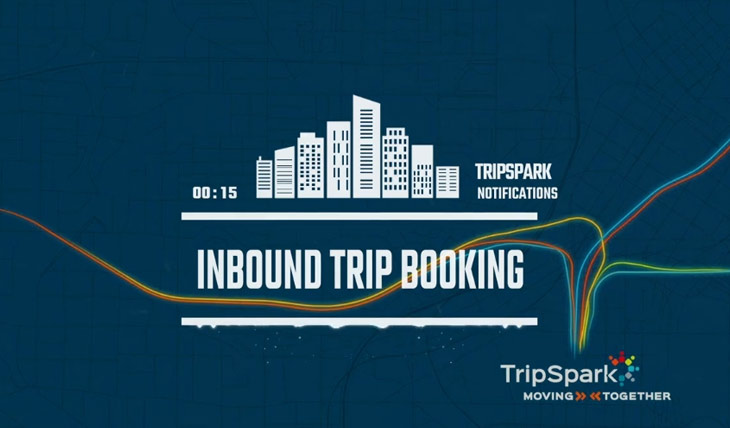 If you're like me, you hate talking on the phone. And don't even get me started about waiting on hold to speak to a "live" customer service agent. For paratransit riders, TripSpark offers a cool, interactive voice response system (IVR) that allows paratransit users to easily book their trips and perform several other useful tasks. This feature is within the TripSpark Notifications product, and it enables passengers to manage all aspects of their trips, without having to speak to a customer service assistant.
It's calm, cool, and connecting
With IVR for Trip Booking (demo below), users can easily manage all aspects of their transit, and agencies can better manage their passengers' expectations. The inbound system provides clear, calm, automated instructions to guide users through the process of booking, cancelling, or reviewing their trip details, through IVR or touch-tone. And when a trip is booked or cancelled through Notifications, the information is automatically sent to the back-office scheduler, reducing an agency's administrative workload. It's a stress-free, win-win situation for riders and agencies.
They can do it all in "ONE CALL"
"ONE-CALL" Trip Management gives users the ability to review, cancel and book trips by calling a single phone number. And because users can manage their trips without assistance, the typical demand on administrative and call center agency staff, is significantly reduced. But that's not all…there are many great things about the IVR Trip Booking system:
Ease of use: Users can easily book trips to frequently visited addresses, simply by stating their pick-up and drop-off locations such as "Home", "Work", or even the name of their doctor. The system 'remembers' previous trips, and as a result, it makes booking that much easier.
Book a time: Users can state either their pickup or drop off time, and the application will schedule the trip accordingly. The system even confirms all information, to reduce the chance of booking errors.
Accessibility: Notifications can be used by passengers who don't have internet or are uncomfortable using online portals. And because Notifications is fully automated, users can conveniently manage their trips at any time of day.
Security: Users must correctly enter both their Client ID and Password before they are able to access the Inbound Notifications user menu. This prevents unauthorized access to clients' protected health information.
Speech recognition: Notifications with Trip Booking, features a powerful speech recognition engine. Passengers can speak naturally as if they were talking to a live customer service agent, and the recognition engine will understand the booking details. For example, the engine accurately interprets the meaning of "the day after tomorrow" or "2 in the afternoon." It's pretty smart!
See for yourself
I can tell you about all the neat features of the IVR Automated Trip Booking system, but it's better if you just check out the new demo yourself, a bit higher in this blog. Not talking to someone "live," but still being able to manage all trip details easily, makes life a whole lot easier for paratransit riders, and operations much smoother, for transit agencies.