The New Paratransit Software Feature That Won't be Ringing Any Bells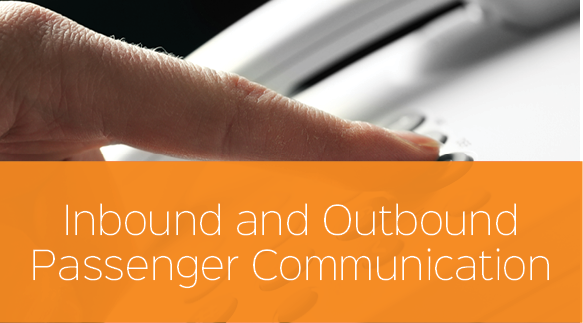 If your operation is finding itself inundated with calls, leaving your riders waiting on hold in long queue lines, then you need to consider an automated system for managing communication. Ripple notifications is a unique product for demand response operations (Paratransit, non-emergency medical transportation) that we were pleased to launch a few months ago. With it, your riders are able to get notified (via email, SMS text message, phone call) about their scheduled trips. With a push of a button, they can cancel or confirm their trips so you know immediately whether to send a driver or not. But did you know that Ripple can do more?
In-bound Communication Features
Just like traditional IVR (Interactive Voice Response) systems, callers can access an automated menu and by using the push buttons on their phone, they can do a variety of actions. They can edit a trip time, change a starting location or destination, or simply review previously booked or upcoming trips. They can cancel trips quickly so they needn't worry about causing a no show to occur. If they prefer it, they can also do the same things through SMS text messages. In the end, a rider gets more intimate control over their travel experience, and agencies require fewer resources to deal with incoming calls, requests or inquiries.
Integration with Paratransit Software
If a rider requests details on their trip, it's essential that your agency provides accurate information. An integrated system means you can depend upon the accuracy of information. There are secure links between your paratransit software (in this case, your scheduling/client database) and anyone requesting access to that specific set of data. With the ability to locate vehicles on the road in real time, your riders will also be able to know when their trip is likely to occur. Again, linked through your paratransit software, GPS locators provide immediate information.
The Benefits of Better Communication
People are becoming reliant upon technology (Internet, smartphones, texting systems) to access information and pay for products. With an automated inbound and outbound system for communication, there are many handy benefits.
Mass notifications. If, for example a senior center is closed unexpectedly, or there is a weather event that can jeopardize transportation, you can quickly send out a mass notification to your riders.
Prevents wasted resources. Because a rider can easily cancel a trip (especially if your system automatically reminds them about those trips) you will likely see a reduction in the number of no shows and late cancelations. This means that drivers won't be left waiting around.
Improved customer service. Riders won't have to be put on hold when they call in. They have simply a better experience managing their schedules because they have more control.
To request a demo of Ripple or to get more detailed information, visit our website page on Passenger Notifications. You'll see how easy and affordable it is to add a high-functioning service that seamlessly integrates with paratransit software providing advantages for your agency and your riders.