TripSpark Pricing & Cost Breakdown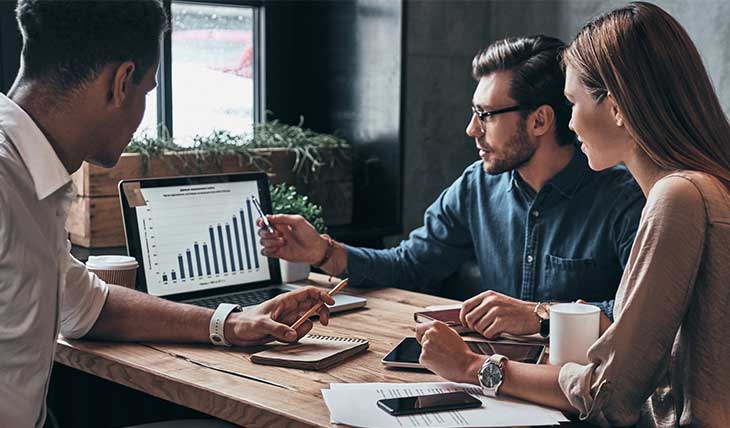 In this post, we'll describe how we arrive at our pricing, our process, and what makes us unique. TripSpark is committed to offering robust, best-in-breed transportation software suites. With decades of history in the market, you can expect exceptional industry-experienced customer support. Rather than a stop-gap vendor, we are your long-term strategic partner, evolving together.
"My view of TripSpark is that they are not a vendor, they are not a store that I can go purchase a product or service from. They are a partner that I can work and strategize with, dream with, plan with, and it's allowed us to achieve. It's allowed us to do things we haven't been able to in the past. And it's allowed us to do things with wouldn't be able to do, without that relationship." – Mike Hall, Dir. Of Service Development & Special Projects, Hope Network
Getting to Know You Through Discovery
Our partnership with you begins with our discovery process, where we assess your needs, get a deep understanding your operations, and of course determine if our solutions would be a good fit. This step is important, and it is specifically why we don't simply provide you with a cost breakdown and pricing upfront. By familiarizing ourselves with the intricacies of your operations, you can rest assured that the pricing and software solution proposal you will receive will account for all your requirements.
The Importance of the Discovery Process
The reality is, no two operations or organizations are the same in terms of requirements and objectives, which is why a discovery call is significantly beneficial before we provide a quote or demonstration. We value your time and the best way to describe our systems is that they are highly configurable and not simply "out of the box". By best understanding the problems you are trying to solve, we can outline our pricing and demonstrate our solution in the most effective way.
We support you in your transportation technology journey and this involves a preliminary insight-gathering meeting with one of our Business Development Representatives. During this meeting, they go through a set of questions to collect valuable information for a mutually successful engagement. Our sales team would then be able to continue the conversation, provide a tailored demonstration and develop a well-informed quote.
Post-Deployment
Our inquisitiveness doesn't stop there, either. Throughout the sales process, into deployment, and via customer support, we continue to ask the pertinent questions to make sure you are getting the most out of your software investment.
Our goal is to be your partner throughout the whole process and be much more than just a vendor.
"They really understand transit and they were willing to understand our system and how it works . . . It's actually a conversation and a collaborative answer to that problem." – Candace Eudaley, Transit Manager, The Jule Transit
"Technology companies and me, never got along in the past. But now I feel like there's a group of individuals that get me, they get my organization, they get our community, and I feel like we are all in this together." –  Ernesto Paredes, Executive Director, Easy Lift Transportation
"Right away, I could tell – this team, they flew in. It was not their first rodeo. They got everything installed. I didn't have to do anything; it was a normal workday for me." – Kelly Shahan, Transportation Manager, Red Clay School District
For more information on our approach and what makes us different, explore "Why TripSpark?"