What is Paratransit Software?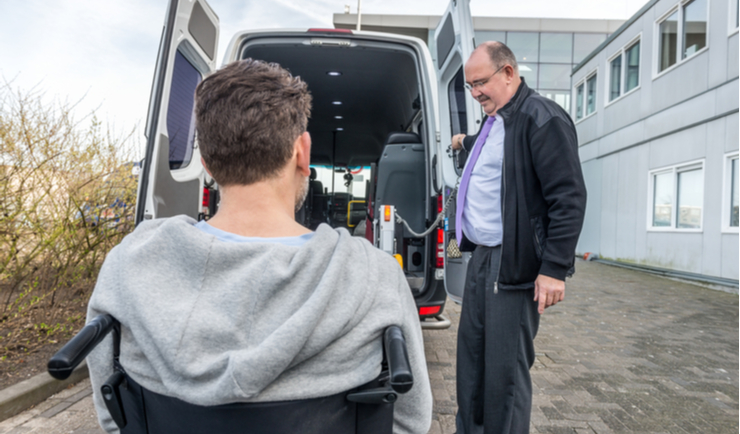 The Americans with Disabilities ACT (ADA) requires transit agencies that provide fixed route service to also provide parallel or complementary service to individuals with disabilities who cannot use the fixed route bus or rail service. The ADA classifies access to this transportation service as a civil right for a select population and lays out minimum service characteristics to ensure equivalent service.
Generally, paratransit service must be provided within ¾ of a mile of a bus route during fixed route service hours. The scheduled pickup time must be no more than an hour before or after the requested departure time (also known as the one-hour scheduling window), and rides must be provided to all eligible riders if they request it the day before. Fares are capped at twice the regular fixed route fare.
Components of a Paratransit Software System
Because of the minimum service requirements laid out by the ADA, paratransit software will often feature the following
components:
What's the Difference Between Fixed Route and Paratransit Software?
Though paratransit must be offered in conjunction to fixed route, they operate very differently and require distinct software programs to help run their services efficiently. You might have noticed that we use different terms to describe our fixed route and paratransit software.
Our fixed route software, Streets, helps dispatchers with scheduling and routing. Transit system planning requires bus route design, vehicle scheduling and driver scheduling. If you want to get into the nitty-gritty of transit planning, fixed route software must manage schedule development, trip generation, blocking, run cutting and driver scheduling.
Because paratransit vehicles don't travel fixed routes on a pre-determined schedule, they instead provide pre-scheduled curb-to-curb trips for passengers upon request. Therefore, paratransit software must have scheduling and dispatching capabilities.
Passengers will access the online trip booking portal or call into a call center to schedule their trip. Call takers will capture the relevant information like trip purpose, destination location, mobility aids, arrival and pick up time, etc. TripSpark's algorithm will then group trips together by vehicle, ensuring service and organizational rules are followed. Drivers can access their electronic manifest on their in-vehicle devices. Because of the flexibility in the booking system, TripSpark can accommodate same-day bookings. In some areas, passengers must book their trips days in advance because of scheduling challenges.
Dispatchers can be responsible for giving direction to drivers by radio or text communication, managing the CAD/AVL software screen and acting in a supervisory capacity for incident, labor and equipment management. They are the control center of operations, ensuring there is adequate labor and equipment to meet the day's scheduled service. To ensure consistent service, they must resolve incidents on the road and ensure the safety, security, and performance of passengers and drivers alike.
Summary
Paratransit agencies have come under fire for their high operating expenses, difficult-to-use booking systems and low-on-time performance. But a comprehensive paratransit scheduling and dispatching system is designed to address all these issues.