Why CityBus Finds Transfer Protection to be Essential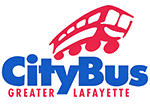 In a recent interview, we sat down with Melissa Baldwin, the CAD/AVL Supervisor at CityBus in Lafayette, Indiana to talk about their reliance upon Transfer Protection for TripSpark Streets ITS. Their agency serves ridership for city commuters but also includes students from Purdue University West Lafayette campus and Ivy Tech. They face a lot of challenges when it comes to maintaining on-time service. Students are on a tight schedule, even more so than the average rider.
The CityBus System
At present, 10 buses meet every half-hour in the downtown transfer center. From there, they proceed to any number of routes. They have an extremely complicated system that can confuse riders due to things like the use of interline routes (bus numbers changing to align with new routes.) Major traffic issues have also affected the system due to an increase in city maintenance. She also notes that in the summer, youth camp children flood their system making for more delays at various stops.
Ms. Baldwin is responsible for (among many things) providing support for their fixed route software solutions and developing ideas that can help to enable dispatchers, schedulers and riders alike. She is also on the front lines when rider complaints come in.
To be clear: She takes them all extremely seriously.
The Growing Need for Transfer Priority
On an average day they enter around 350 transfer requests for more than 485 riders. So you can see how requests account for a major portion of daily trips that are handled by their transportation automation software system. But this has not always been the case.
In the early days of service, CityBus relied solely upon paper manifests (literally scraps of paper) to monitor and take note of rider transfer requests. Drivers needed to memorize requests as they pulled into stops. Dispatchers sent out details over the radio to transfer buses with hopes that everything would run smoothly. This led to some operational problems, obviously. Drivers frequently had trouble in determining when it was okay to leave a stop, and more importantly, how long they could wait. Passengers had no idea if they could make their connections on time.
Ms. Baldwin describes the transfer process in the early days as having less dependability. Radio communication was inefficient, distracting and prone to inaccuracy. Now, she states that drivers, "don't have to rely on dispatch, which may be busy with several tasks."  
In 2009, they implemented Streets fixed route software and added the Transfer Protection module. As well, they have recently opened a new transfer center. This beautiful, climate-controlled, passenger-friendly facility has become the hub through which a great deal of transit traffic occurs. It, in and of itself, has reduced wait times and connection woes of CityBus riders. The software add-on works perfectly with their existing system. The transition towards providing dependable service to their riders did not occur overnight, nor in a vacuum. It is still constantly being scrutinized and monitored by ITS specialists like Melissa Baldwin, to develop new solutions.
Fixed Route Software Enables Protection
Requests are now made through their in-vehicle MDT (Ranger Console) and its touchscreen display. Messages are also sent via a cellular UDP interface, connecting buses and their drivers. Radio traffic has been greatly reduced and information is far more accurate than the days when scraps of paper were the only method for tracking and remembering.
Ms. Baldwin describes the benefit to their drivers who were once left wondering about when to leave: "Drivers know what transfers they need, even when they're running late." She goes on to explain that "dispatchers play with thresholds if they can," giving them and drivers more certainty and insight into overall requests. Because real-time data info is pushed to their in-vehicle consoles, they can make last-second decisions on whether to add 2-3 minutes to their wait time or not.
How Does the Request Process Work?
A rider will request a transfer from the driver and they will enter it on the Ranger MDT. The system (as well as dispatcher) evaluates the request, the number of requests and determines if the transfer is feasible during the normal operation of the day's schedule. This is one of the many features that Streets fixed route software proclaims: It can monitor the location of buses on their routes and calculates estimated arrival times. Once the request is approved, a message is pushed out to the holding bus and given an updated departure time to accommodate the connecting passengers. So unless there is a major delay along the way (producing a schedule violation) the system alerts drivers and the riders make their connections on time.
The Plan for the Future
Rider satisfaction is a central theme to CityBus and Ms. Baldwin devotes a great deal of planning and thought to the way that their riders use their system. "We take care of those people who call the office," she says. "[The software] gives us a good tracking system," to address any complaints about their service. She can quickly see if a bus has left on time to determine if a complaint had merit.
This insight has led to the development of their main plan for the future: to market and educate their riders better on the rules and practices of their system. For example, wait time windows are only 3 minutes so as not to disturb the schedule. Riders need to learn that not all requests can be honored. Ms. Baldwin states that one of the benefits to their operation for long-term planning is the reporting and tracking functions of their fixed route software solution.
Part of the awareness campaign is to remind riders of the many ways that they can access trip information. They offer services and peripheral tools like:
MyRide. Access to bus location using Quick Codes located on wayside signs
MyBus. User-friendly trip planner that can push text messages for departure times
In conclusion, Ms. Baldwin stated surprise that not all agencies employ the fixed route software add-on to manage transfer requests, especially those like CityBus that operate with a centralized "spoked" hub-style connection location. She proclaimed the handy add-on module as an essential part of the CityBus system. Integrated into Streets fixed route software, dispatchers can monitor everything in real time and in the end Ms. Baldwin says, "they can identify an issue with a bus quickly." If a number of transfer requests are not honored, for example, a dispatcher can see it immediately.
Greater insight leads to better service. Learn more about Transfer Protection and other add-ons and discover why CityBus relies upon the information that it can produce.